Katie Ledecky has had a PHENOMENAL Olympic Games, winning four gold medals, as well as a silver.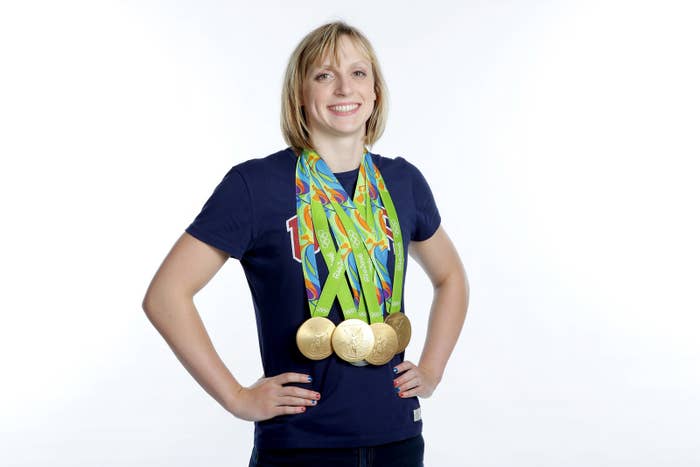 On Friday, the swimmer/human fishwoman set a world record in the final of the 800-meter freestyle.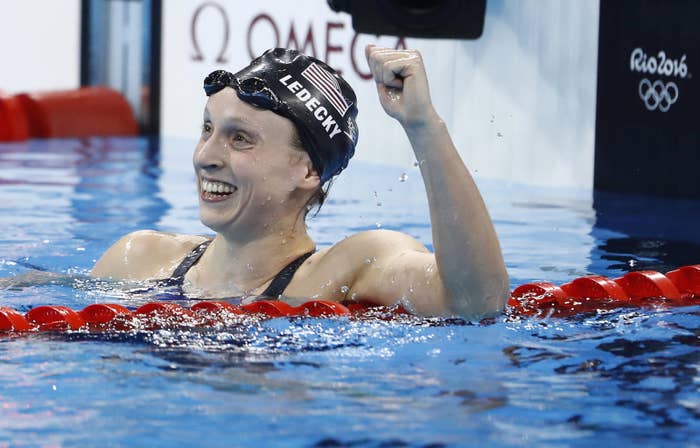 She was practically half a pool-length in front of the silver medalist when she finished. From some angles, it looked like she was swimming alone in the pool.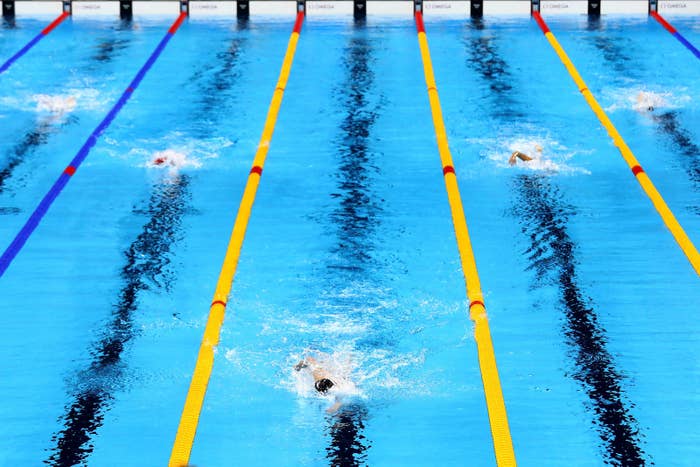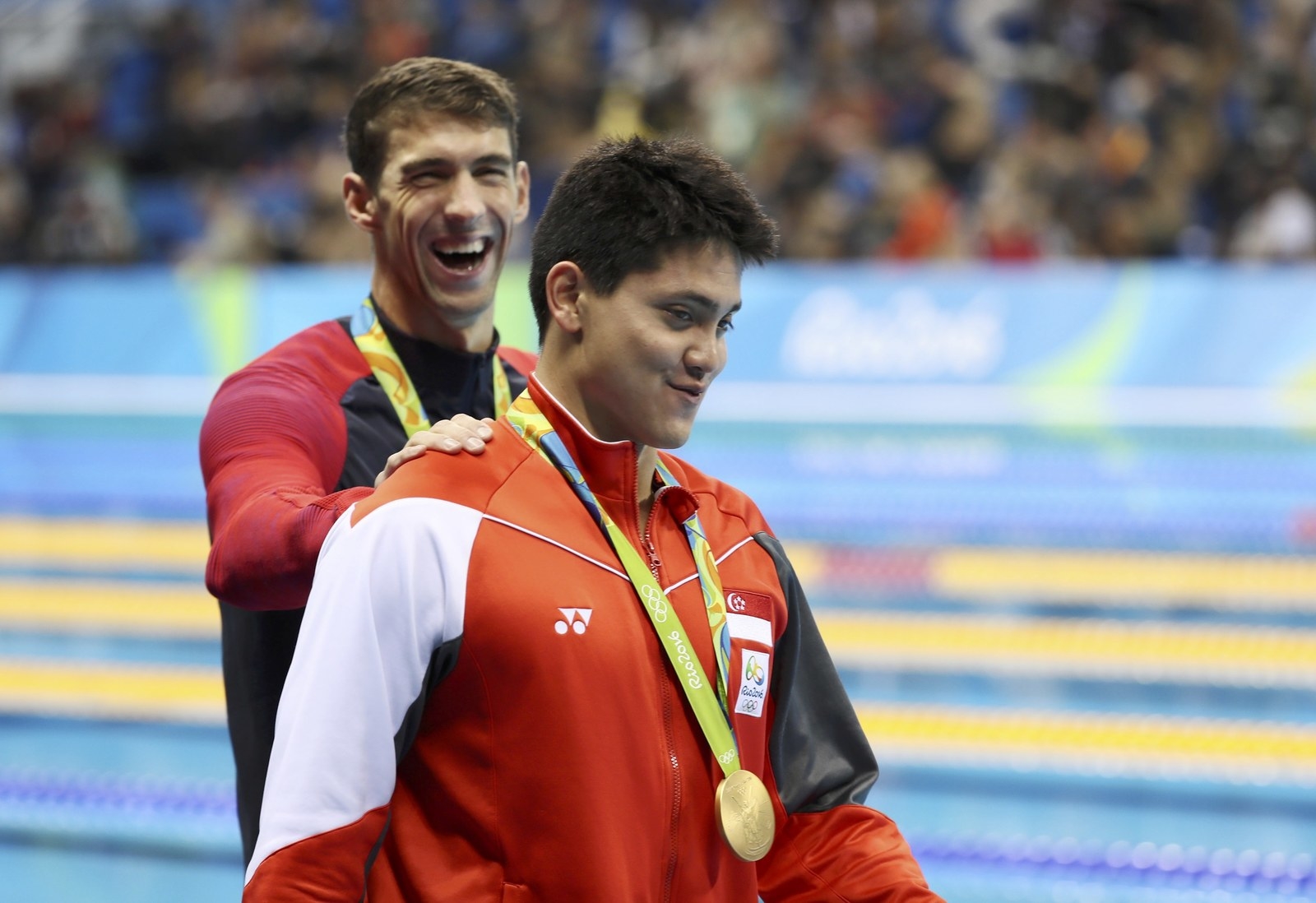 On Sunday, Nancy Leong, a law professor at the University of Denver, was looking online for newspaper stories on the Olympics for an upcoming class when she spotted a photo of one headline that made her gasp.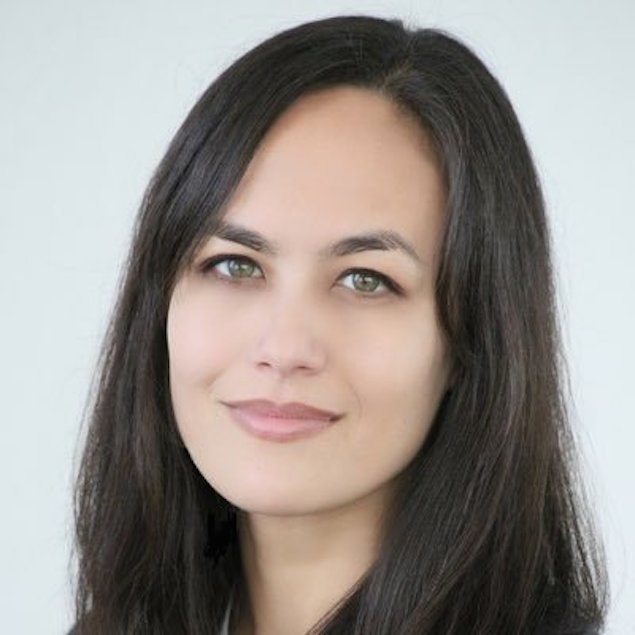 She tweeted the picture with the caption "This headline is a metaphor for basically the entire world." It immediately went viral.
"This seemed like a particularly clear-cut example of a situation where you have two achievements, one by a man and one by a woman, that were given the wrong treatment," Leong told BuzzFeed News.
"Not only that, but the achievement by the woman is objectively more impressive, but it was put in smaller font below the man's headline."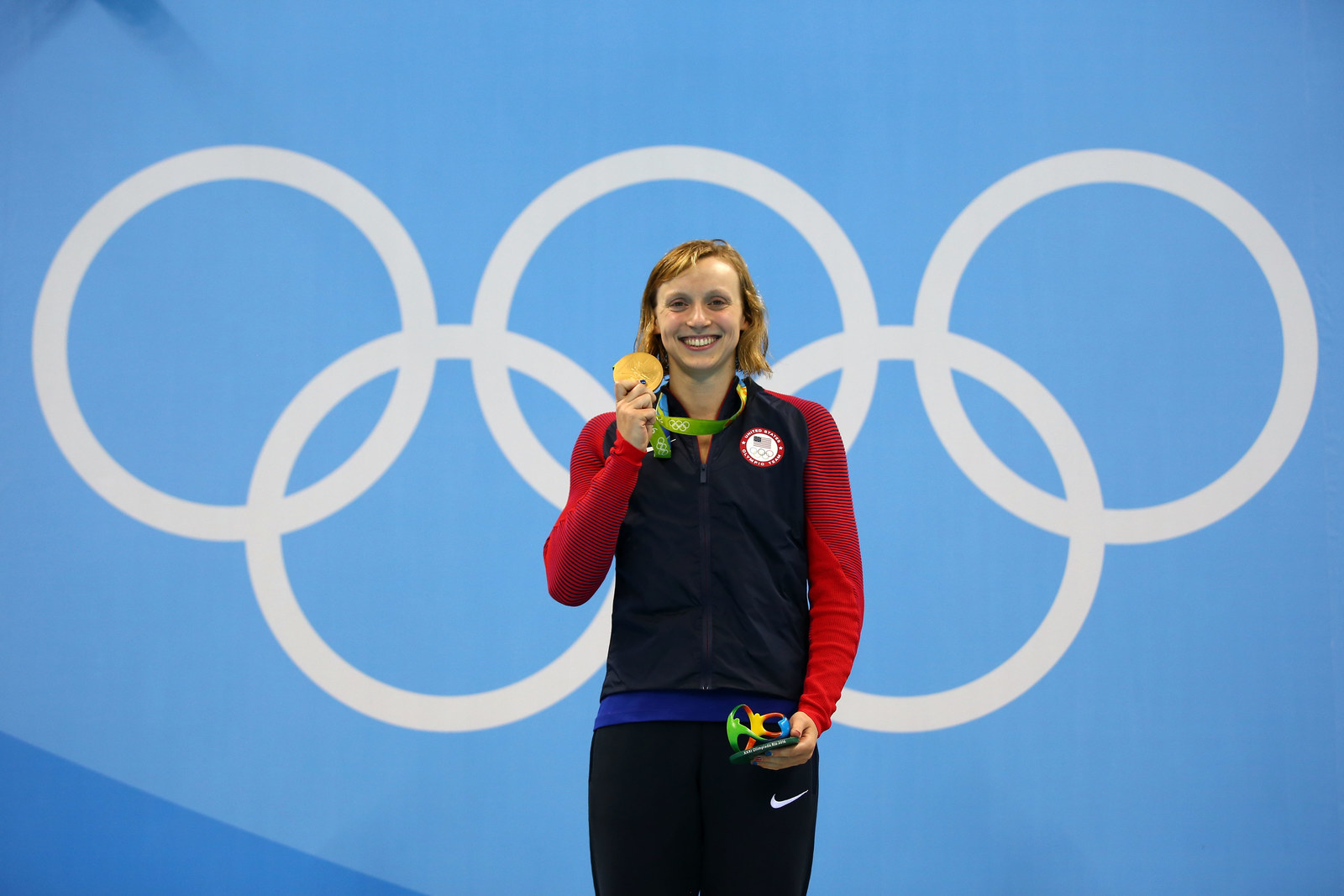 The headline is from the lead page of the sports section of Saturday's edition of The Eagle, a newspaper in Bryan-College Station, Texas, with a staff of roughly two dozen people.
Kelly Brown, the paper's editor, defended the copy editor who wrote the headline, telling BuzzFeed News Leong's tweet lacked context because it cropped out a photo of Ledecky, which she said helped to "balance" the layout.
"Is it perfect? Absolutely not," she said. "When I first saw it I wondered why it was that way, as well. Could it have been better? Yes."
"But I don't think it's as egregious as people are saying, especially because she cropped out the key part of it." (Leong did not take the picture herself, but rather found it online.)
Still, the reaction to Leong's tweet was electric, with comments flooding in from people outraged at what they said was a clear gender bias in the media.


Others, though, defended the newspaper for its decision to lead with Phelps, describing his loss as the greater newsworthy event.



But then just spawned accusations that people were "mansplaining."


Leong said she wasn't intending to badmouth the paper's staff for the headline. "I would feel a bit bad if the editor at the paper ended up catching blame for it because I could have picked any one of four dozen different examples," she said.
"This is not just one editor at one paper," she said. "It's a systemic problem.
"It's not that people are being malicious, but they're not sufficiently conscious of what they're doing when they put a man's name in big, bold font for an achievement that's objectively less impressive."