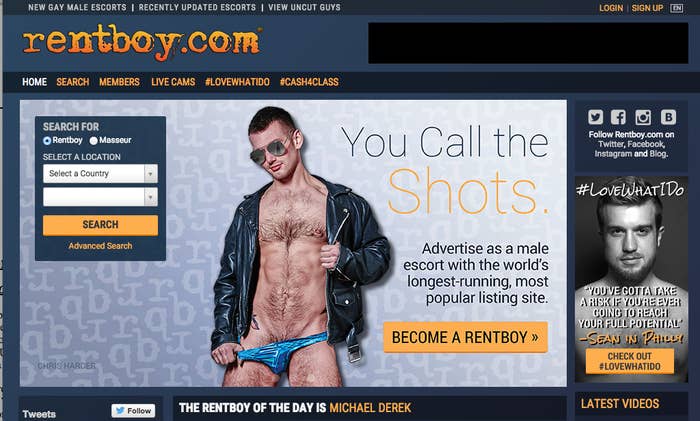 Seven staff members of RentBoy.com, which purports to be the largest male escort website in the world, were arrested Tuesday in New York City and charged with prostitution offenses, federal prosecutors announced.
A criminal complaint unsealed Tuesday in the Eastern District of New York alleged the website's CEO, Jeffrey Hurant, and six of his staff conspired to violate laws and promote prostitution.
The website, which has operated since 1997, hosts thousands of paid advertisements from male escorts around the world — including the United States — and boasts some 500,000 unique visitors per day.

The site's terms and conditions contain the disclaimer that it is not to be used for sexual services: "THIS SITE MAY NOT BE USED FOR THE ADVERTISING OF SEXUAL SERVICES OR TO ENGAGE IN ACTIVITIES REQUIRING THE PAYMENT OF MONEY FOR SEX OR OTHER ILLEGAL ACTIVITIES."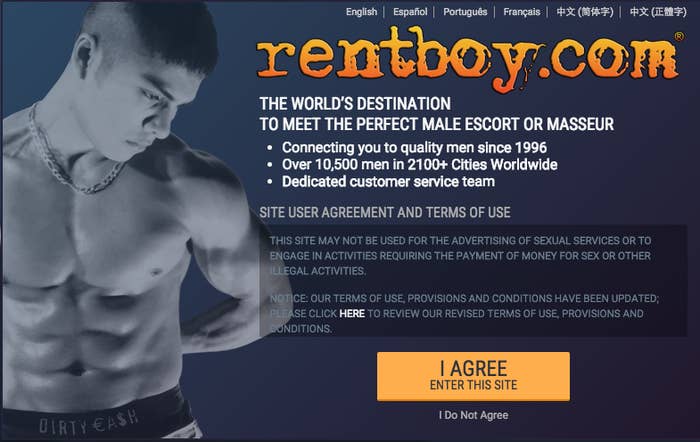 The site also stipulated that escort advertisements could not contain explicit offers of sexual conduct in exchange for money.
However, despite these disclaimers, prosecutors allege the site was designed and routinely used for the advertisement of sexual services, collecting some $10 million in gross profits from 2010 to 2015.
"As alleged, Rentboy.com attempted to present a veneer of legality, when in fact this internet brothel made millions of dollars from the promotion of illegal prostitution," Acting U.S. Attorney Kelly Currie said in a statement.

The complaint, put together by Homeland Security Special Agent Susan Ruiz, contains some choice sections about sexual activity – with S&M, scat, watersports, and spanking all explained in court documents.
Ruiz also went into detail explaining some profiles in which escorts listed their going rates:
A profile for "Brandon," advertising services in Brooklyn, New York stated that he is "hairy handsome versatile & uninhibited." The profile noted that he was willing to have Brooklyn incalls and had a "sling and rimchair." Based on my investigation, I have learned that a sling, also known as a "sex sling," is a device that allows two people to have sex while one is suspended and a rimchair is a seat resembling a raised toilet seat designed so that the anus is accessible while someone is sitting on the seat. I have also learned that "rimming" refers to the touching of the tongue to the anus.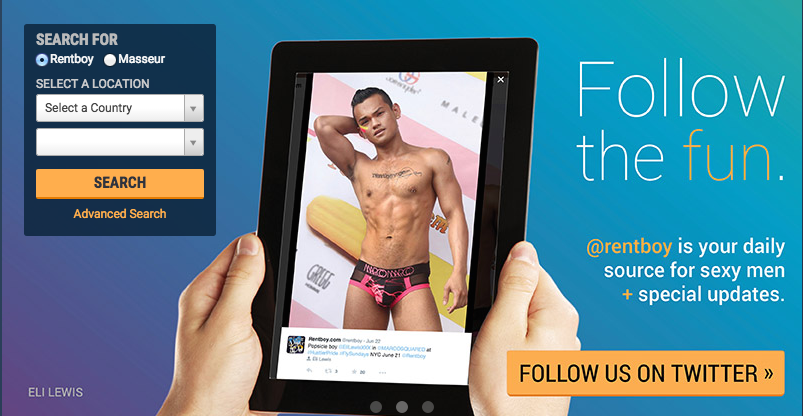 Prosecutors allege that Hurant once told reporters, "We just want to keep the oldest profession in the world up to date with all the latest technology."
He also allegedly discussed ways in which his site circumvented prostitution laws. "There is no place on this website where somebody says I'll have sex for money because that is against the law," prosecutors allege he once said. "People say I'm a great top, people say I fuck like nobody's business, but you can't say I'll fuck you for two hundred bucks."
The six other staffers charged include Shane Lukas, the site's chief operating officer; Michael Sean Belman, marketing director; Clint Calero, senior sales agent; Edward Lorenz Estanol, a former social media coordinator; Diana Milagros Mattos, a former sales account manager; and Marco Soto Decker, an accountant who was hired by the company on a H-1B non-immigrant work visa.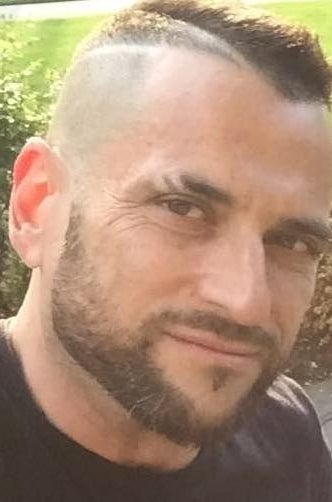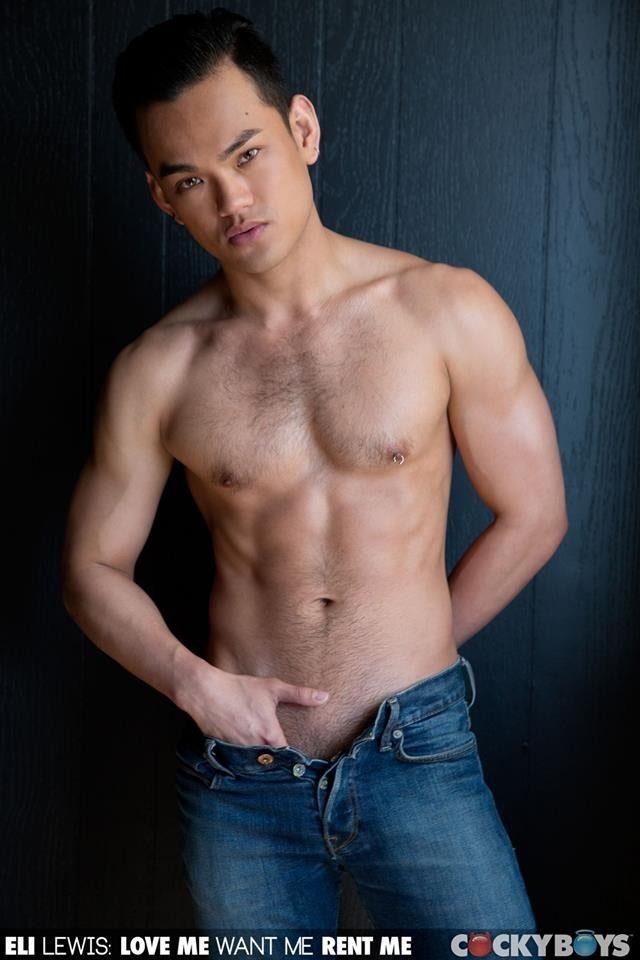 The defendants face up to five years' imprisonment and fines of up to $250,000 if convicted.
The government is also attempting to restrain the site's domain name and seize more than $1.4 million of "alleged criminal proceeds."
Attempts to contact the U.S. and U.K. offices of RentBoy.com were not successful.