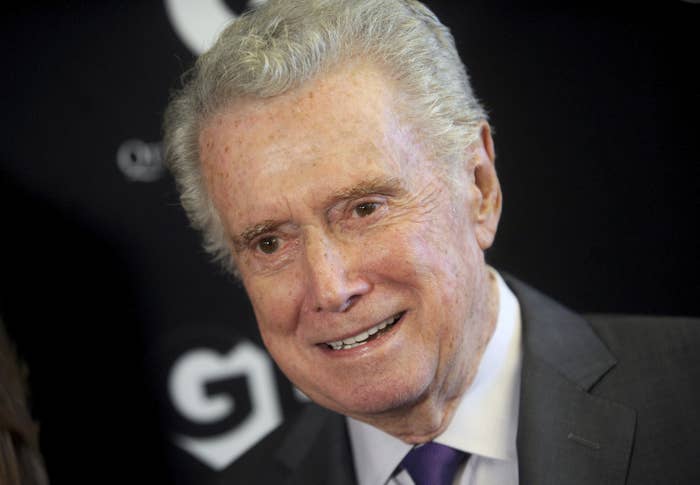 Regis Philbin, the longtime television star who anchored a popular morning show for more than 20 years and served as the original host for Who Wants to Be a Millionaire? in the US, died Friday night. He was 88.
Philbin's death was confirmed to People magazine on Saturday by his family, who said he died of natural causes.
"His family and friends are forever grateful for the time we got to spend with him – for his warmth, his legendary sense of humor, and his singular ability to make every day into something worth talking about," his family said. "We thank his fans and admirers for their incredible support over his 60-year career and ask for privacy as we mourn his loss."
Philbin had experienced heart disease, having previously undergone triple bypass surgery in 2007 and an angioplasty in 1992.
Known for his thick New York accent and ad-libs, Philbin was a mainstay on American television screens for decades, so much so that he even held the Guinness World Record for the most cumulative hours on US television given his 50-year career — almost 17,000 hours.
President Donald Trump, a former TV star himself, praised Philbin in a tweet on Saturday, describing him as "one of the greats in the history of television."
"He was a fantastic person, and my friend," said Trump.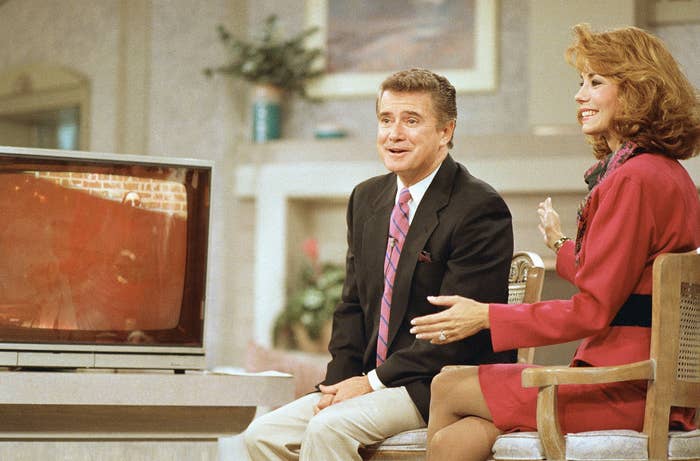 Beginning his career as an NBC page in 1955, he worked as a newscaster, before appearing in the 1960s on The Joey Bishop Show, where he received his big break as Bishop's much-maligned sidekick. He famously walked off stage in protest during one live show, but he later said in his memoir that it had been a stunt.
After hosting morning shows in Los Angeles and New York, Philbin began cohosting the nationally syndicated Live with Regis and Kathie Lee in 1988 with Kathie Lee Gifford. "We were off and running," he later told the Archive of American Television in a 2006 interview. "She stayed for 15 years. We saw her through marriage, the birth of her children, the whole thing. It was a great partnership."

"REGIS," Gifford wrote on Twitter on Saturday after his death. "There will never be another."
When Gifford left the show, she was eventually replaced by Kelly Ripa in 2001.
"I think he is the world's greatest storyteller," Ripa told the New York Times in 2011 as he prepared to retire. "That's his gift."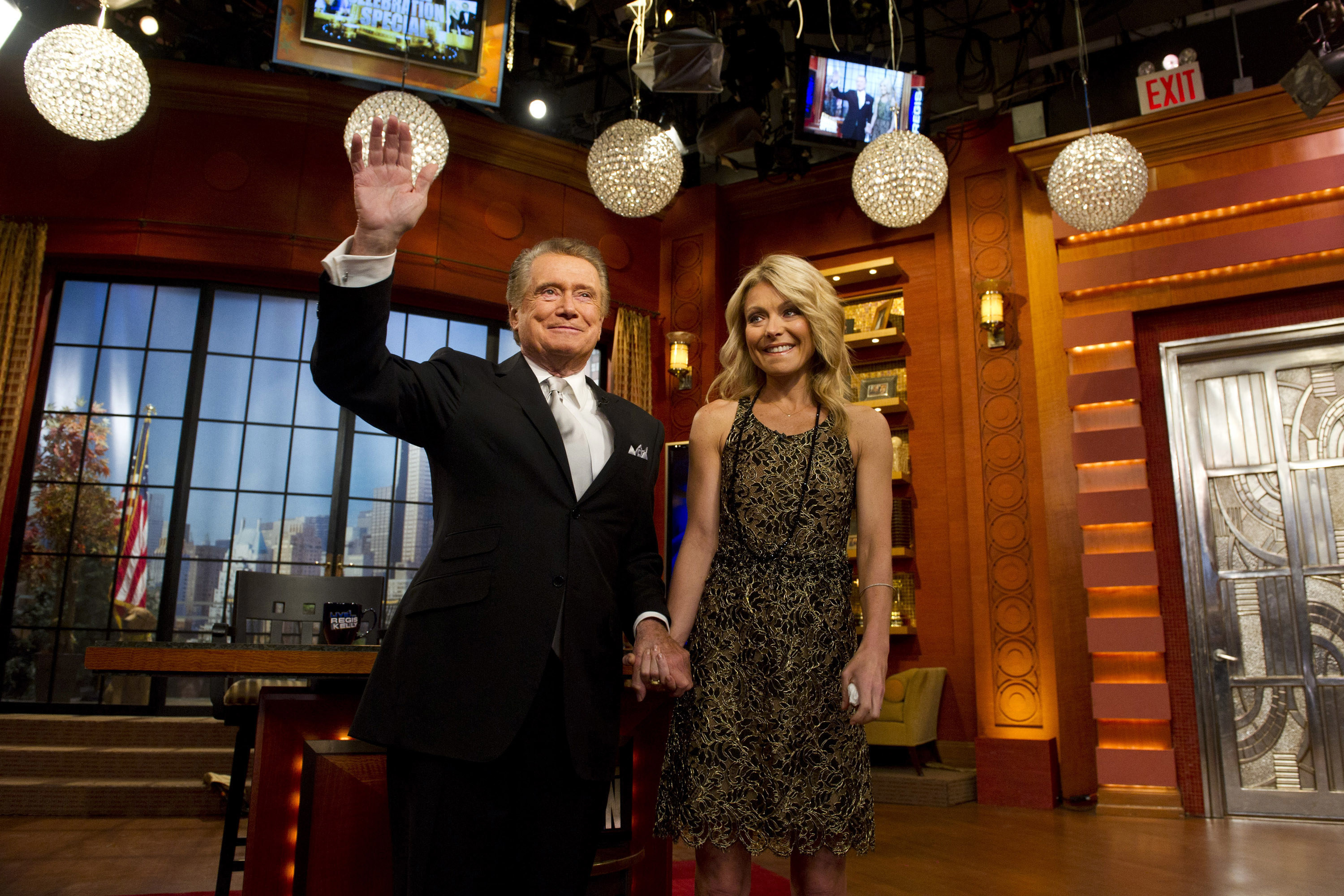 In 2001, Philbin won two Daytime Emmys — one for his talk show and another for Outstanding Game Show Host for Who Wants to Be a Millionaire?, which he hosted between 1999 and 2002.
"That was kind of a highlight of my life," Philbin told the Times of his work as a gameshow host. "I realized there was a difference between a syndicated morning show and prime time. 'Regis saved the network!' I used to walk around saying that. I was a big man! I was a giant! It was a wonderful time in a broadcaster's life to get a show like that. Wow, it was dynamite."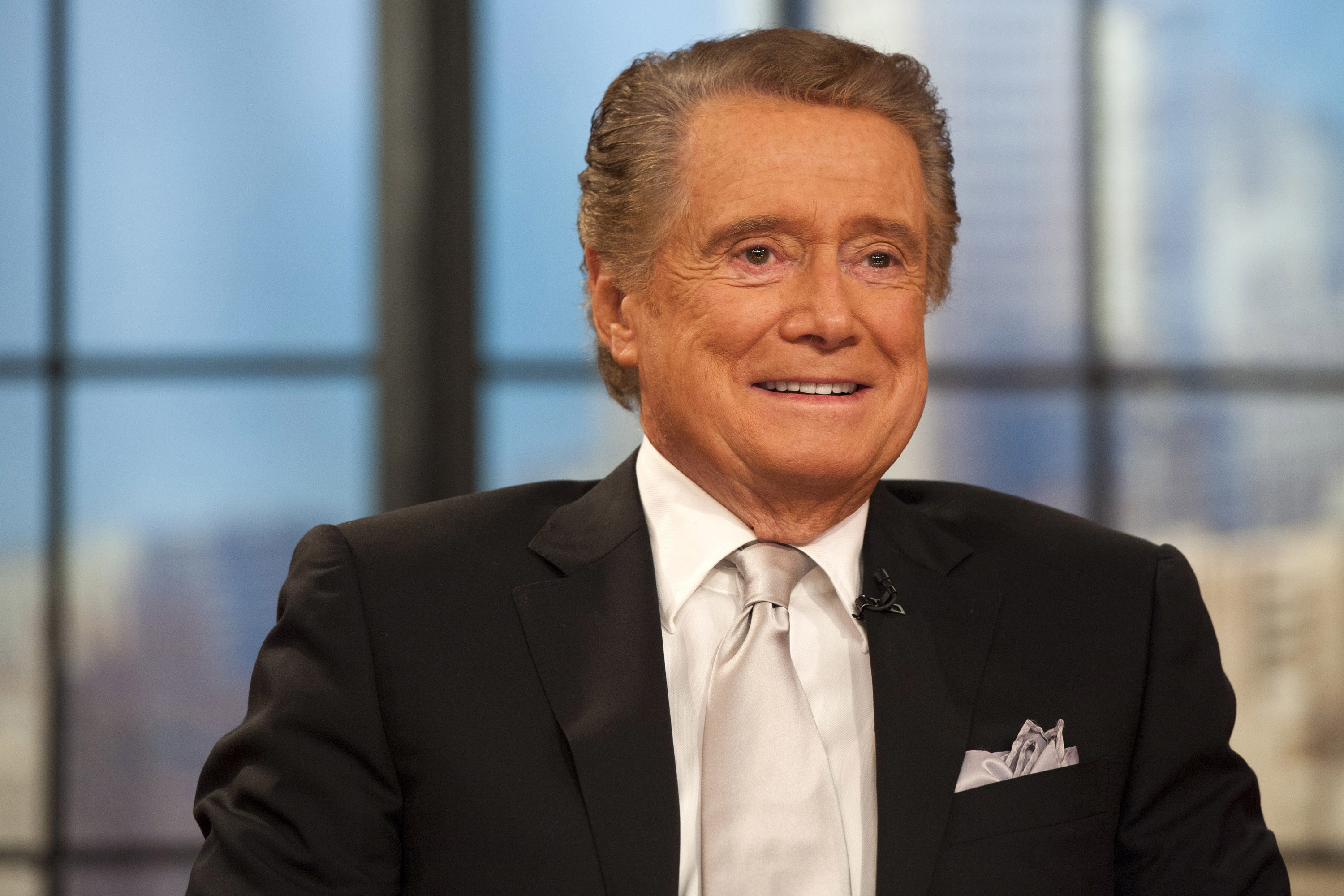 Asked by the Archive of American Television in 2006 how he would like to be remembered, Philbin responded, "A nice guy who did his best to give you a few laughs and make you feel welcome to his show."
"I want people to enjoy what I do and understand what I'm doing is for their enjoyment," he said. "That's all I can ask for."