The two appeared in a video released by the White House on Saturday that showed the president giving some A+ life advice to his protégé. (OK, so it's all just for fun, but we can dream, right?)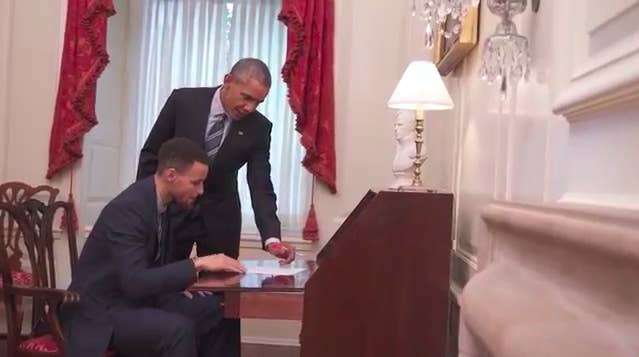 The video was part of a campaign to promote the president's mentoring initiative, My Brother's Keeper, which aims to provide role models for young men of color.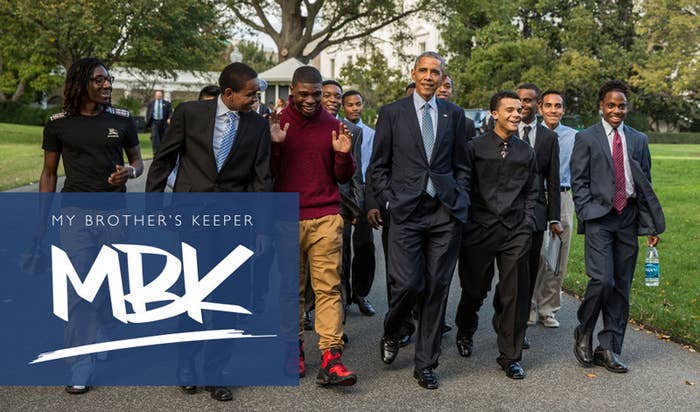 As the video opens, we see Obama recommending Curry remove the clip-art and phrase "incredible dancer" from his resumé.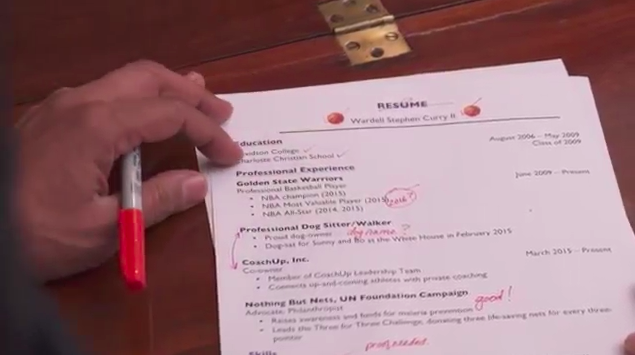 The two then bond over a rather competitive game of Connect Four.
Look at his little victory jig!
The president, a keen ball player, is even seen giving some tips to Curry. (Yeah, right. Sure).