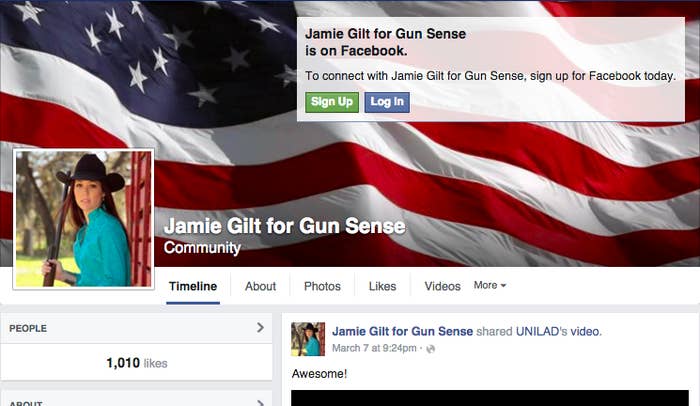 Officials in Florida are investigating whether a mom had safely stored a gun that was used by her 4-year-old son to accidentally shoot her.
Jamie Gilt, 31, was found shot in her vehicle by a sheriff's deputy in Putnam County shortly after 3 p.m. on Tuesday, officials said in a statement. She told deputies her son, who was sitting in the backseat of the car, had accidentally shot her.
Gilt was taken to hospital and is in a stable condition. The boy, who was unharmed, was reunited with other family members.
Deputies have notified the Florida Department of Children and Family Services of the incident.

"Our investigation has revealed that the firearm was legally owned by the victim and the child came to possess the firearm without the victim's knowledge," the Putnam County Sheriff's Office said Wednesday.
Under state law, it is a misdemeanor offense to improperly store a loaded firearm such that a child can gain access to the weapon. The Sheriff's Office said they are investigating how the firearm was stored in the car, but they have not yet been able to interview Gilt due to her medical condition.
Gilt runs a pro-gun Facebook community page called "Jamie Gilt for Gun Sense."
"This is a page to connect people that share a common goal," the page reads. "That goal is to protect and expand our 2nd Ammendment [sic] rights."