Peter Shaffer, the British playwright celebrated for his canonical works Equus and Amadeus, died Monday, according to his literary agent. He was 90.
Shaffer died in a hospice in County Cork, Ireland, after a "short illness," his agent, Rupert Lord, said in a statement.
"He had been struggling with his health for some time but was both determined and delighted to have been able to celebrate his 90th birthday in Ireland last month with close family and friends," Lord said. "Peter was one of the true Greats of British Theatre as well as a wonderful friend, wickedly funny man, and sparkling raconteur whose lifelong passion for his own art was matched by his love for music, painting, and architecture."
Born May 15, 1926, in Liverpool, England, Shaffer wrote more than 18 plays during his extensive career, including 1964's The Royal Hunt of the Sun and the farcical Black Comedy (1965).
However, it was in 1975's Equus through which Shaffer achieved his first great acclaim. The story of an English psychiatrist treating a teenage boy with an erotic, pathological fascination with horses, Equus won the 1975 Tony Award for Best Play for its Broadway run, which starred Anthony Hopkins.
A 1977 film adaptation earned Oscar nods for stars Richard Burton and Peter Firth, as well as a nomination for Shaffer for his adapted screenplay.
The play received renewed attention in 2007 when it was re-staged in London with Harry Potter star Daniel Radcliffe, who made headlines for stripping nude in one of the play's most famous scenes.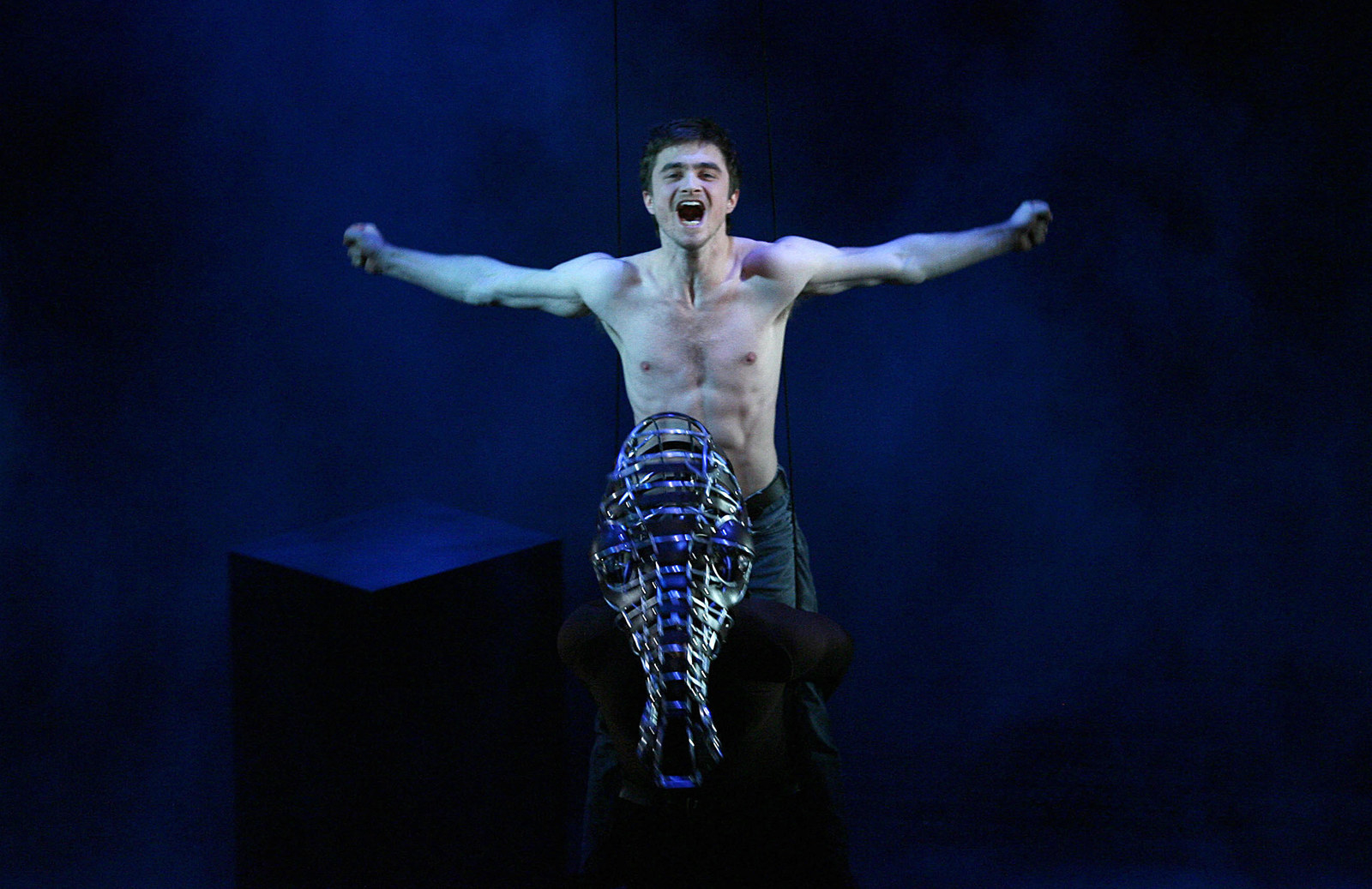 Shaffer again enjoyed critical success for his 1979 play Amadeus, which explored the relationship between musical genius Wolfgang Amadeus Mozart and Antonio Salieri, his frustrated, less-talented rival. The play's Broadway run won the 1981 Tony Award for Best Play, while Ian McKellen won the Tony for Best Performance by a Leading Actor in a Play for his performance as Salieri, beating out co-star Tim Curry, who played Mozart.
"I looked on astounded as from his ordinary life he made his art," the character of Salieri says of Mozart as the famous composer's music blares throughout the theater. "We were both ordinary men, he and I. Yet from the ordinary he created Legends — and I from Legends created only the ordinary!"
Director Miloš Forman brought the stage play to the screen in 1984, with actors F. Murray Abraham and Tom Hulce stepping into the roles of Salieri and Mozart, respectively.
With its sumptuous period costumes and sets (the movie was shot in the Czech Republic and Austria), the film swept the 1985 Oscars, with Abraham, Forman, and Shaffer all taking home statues, while the title won Best Picture.
Schaffer was also a towering figure at Britain's National Theatre, which is due to re-stage Amadeus in October.

He was knighted by Queen Elizabeth II in 2001 and inducted into the American Theater Hall of Fame in 2007.
Shaffer is survived by his brother, two nephews, and two nieces.