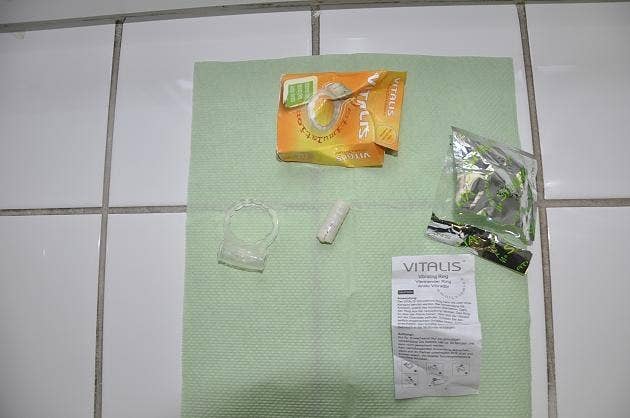 A town in central Germany experienced a bomb scare Tuesday — people were evacuated, explosives experts were alerted — but it turns out that the suspicious item was actually a discarded sex toy.
An employee at a small casino in the town of Halberstadt in Saxony-Anhalt rang police on Tuesday afternoon when she heard a "strange humming noise" coming from the trash can in a men's bathroom, officers said in a statement.
Following their "clear guidelines" in bomb scares, police immediately evacuated about 90 people from nearby shops and businesses and closed off the street.
Explosive experts with the state bomb squad were brought in to investigate the buzzing sound.
Officers ultimately found no explosives but did discover a battery-operated, vibrating cock ring. Yep, someone threw out a buzzing cock ring and didn't even have the decency to turn it off.
The ring's vibrations were particularly loud, police said, because of the echo from the metal trash can.
"Whoever deposited the object intentionally there isn't yet known," police said, but noted a criminal investigation is underway to find the culprit.