Because we all now live in a game of Mad Libs come to life, you may have forgotten that former Baywatch star Pamela Anderson has grown close in recent years to WikiLeaks founder/overstaying houseguest Julian Assange.
Here's the background: Assange has been holed up in Ecuador's embassy in London since 2012.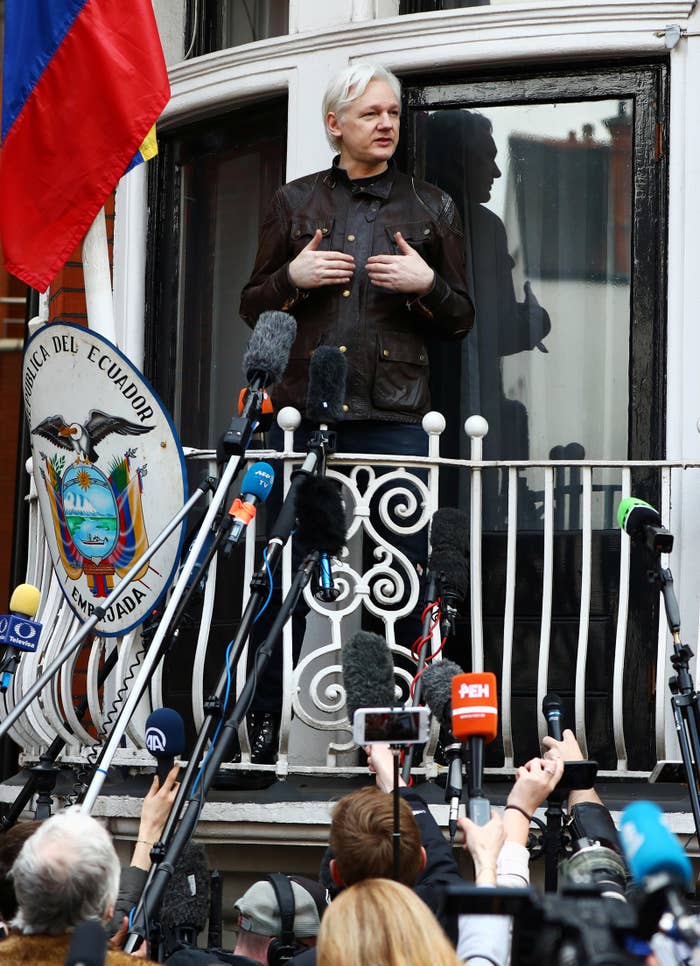 Anderson has been visiting Assange at the embassy since at least October 2016. Here she is bringing him a vegan sandwich, which he apparently didn't like that much.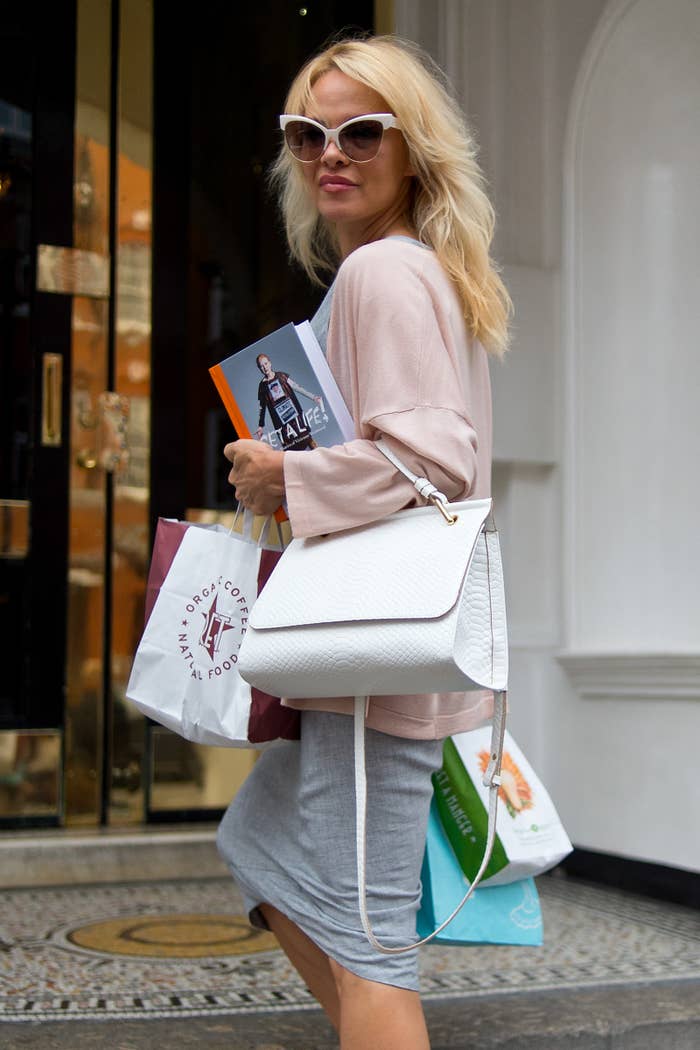 "#FreeAssange," she tweeted after her visit.
Then in March 2017, she declared her love for him. "He is one of my favorite people — and he might be the most famous, most politicized refugee of our time," she wrote in a blog post. "Famous for being persecuted. Famous for being persecuted is not a position of power but a position of vulnerability."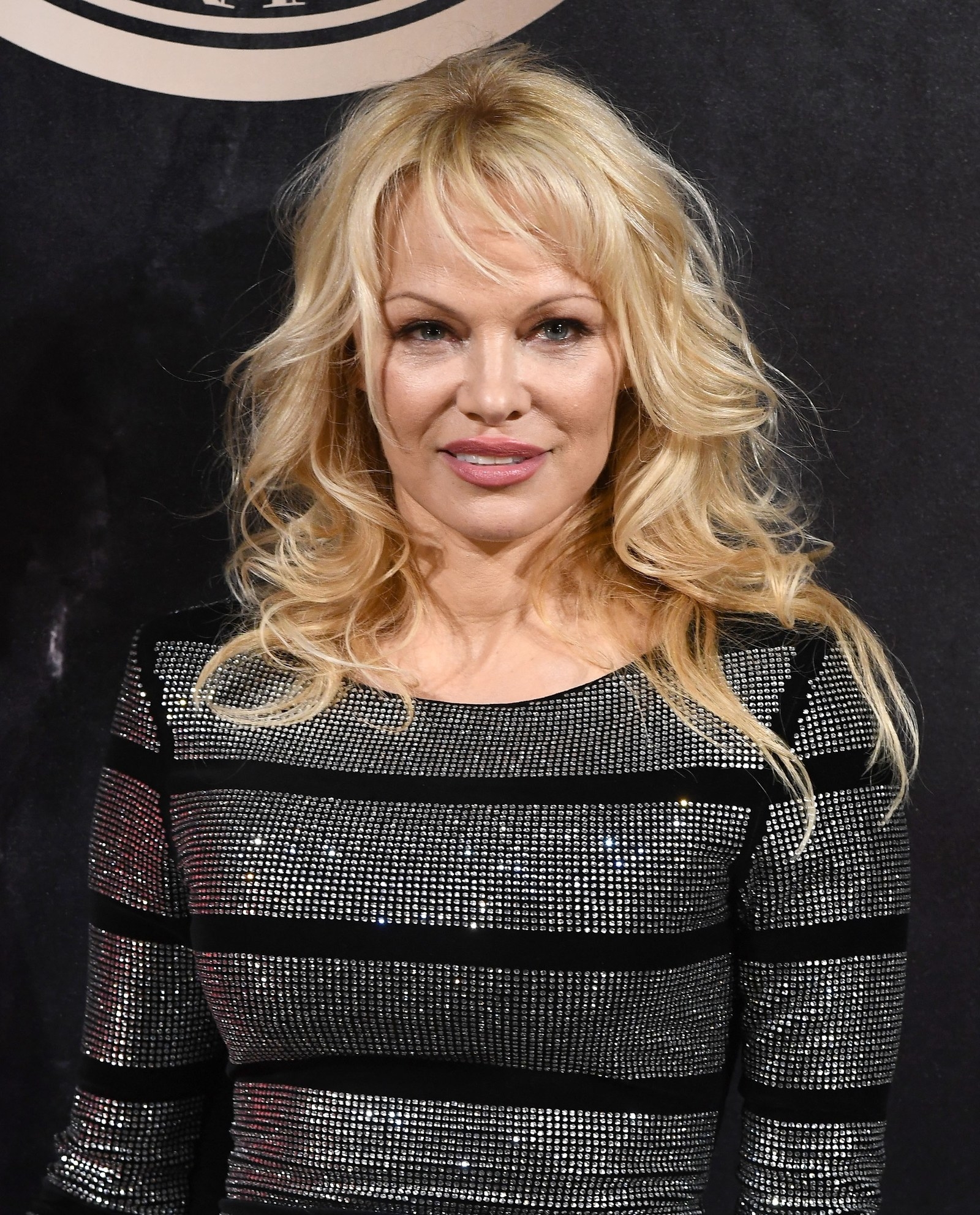 But Anderson has also been dating French soccer player Adil Rami, and the pair now live in Marseille, where he plays.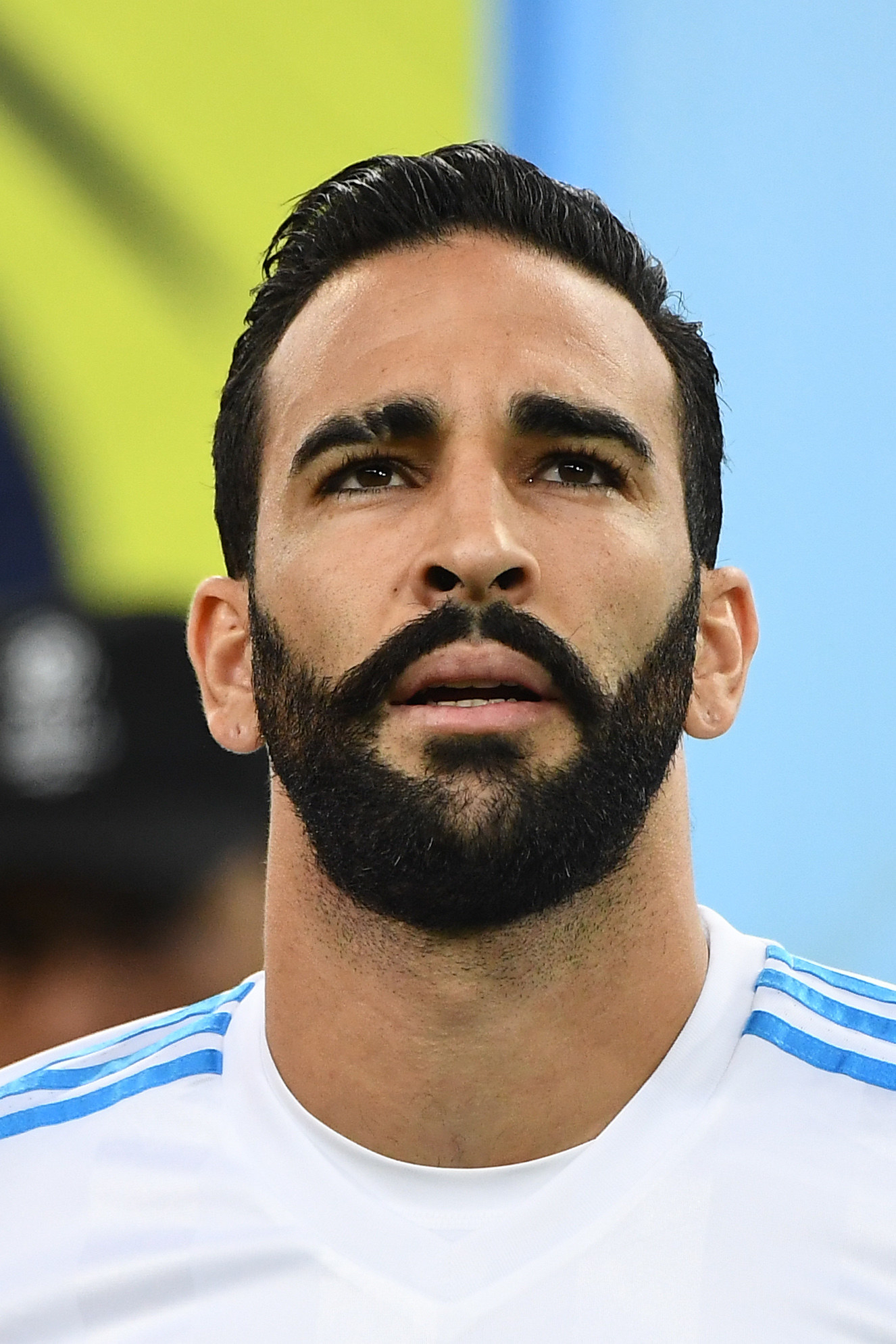 Here she is at one of Rami's games just last month. People were a bit confused about the status of Anderson's relationship with Assange.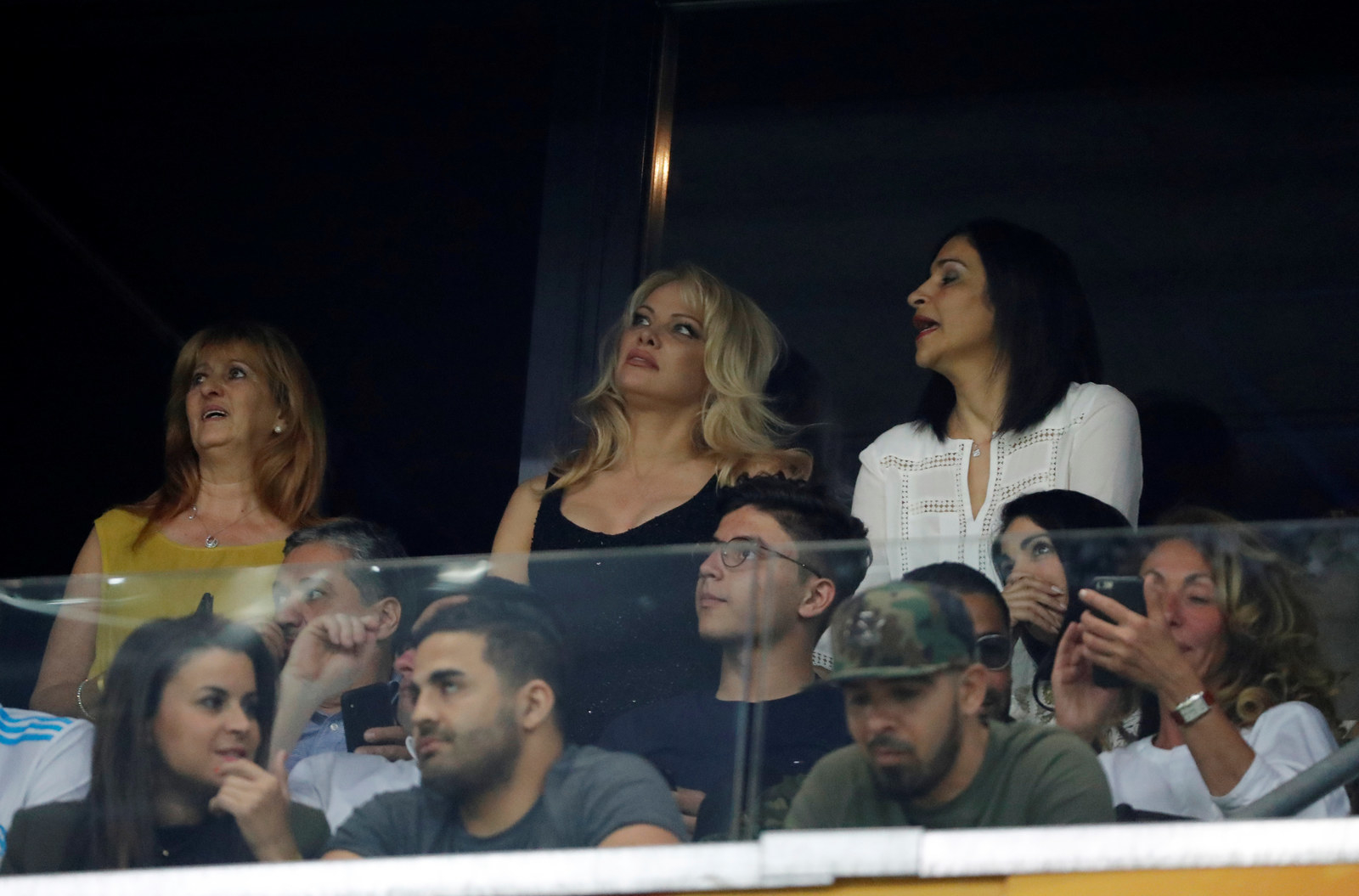 Anderson wouldn't specify the exact nature of their relationship but said she was recently denied a visit with Assange at the embassy.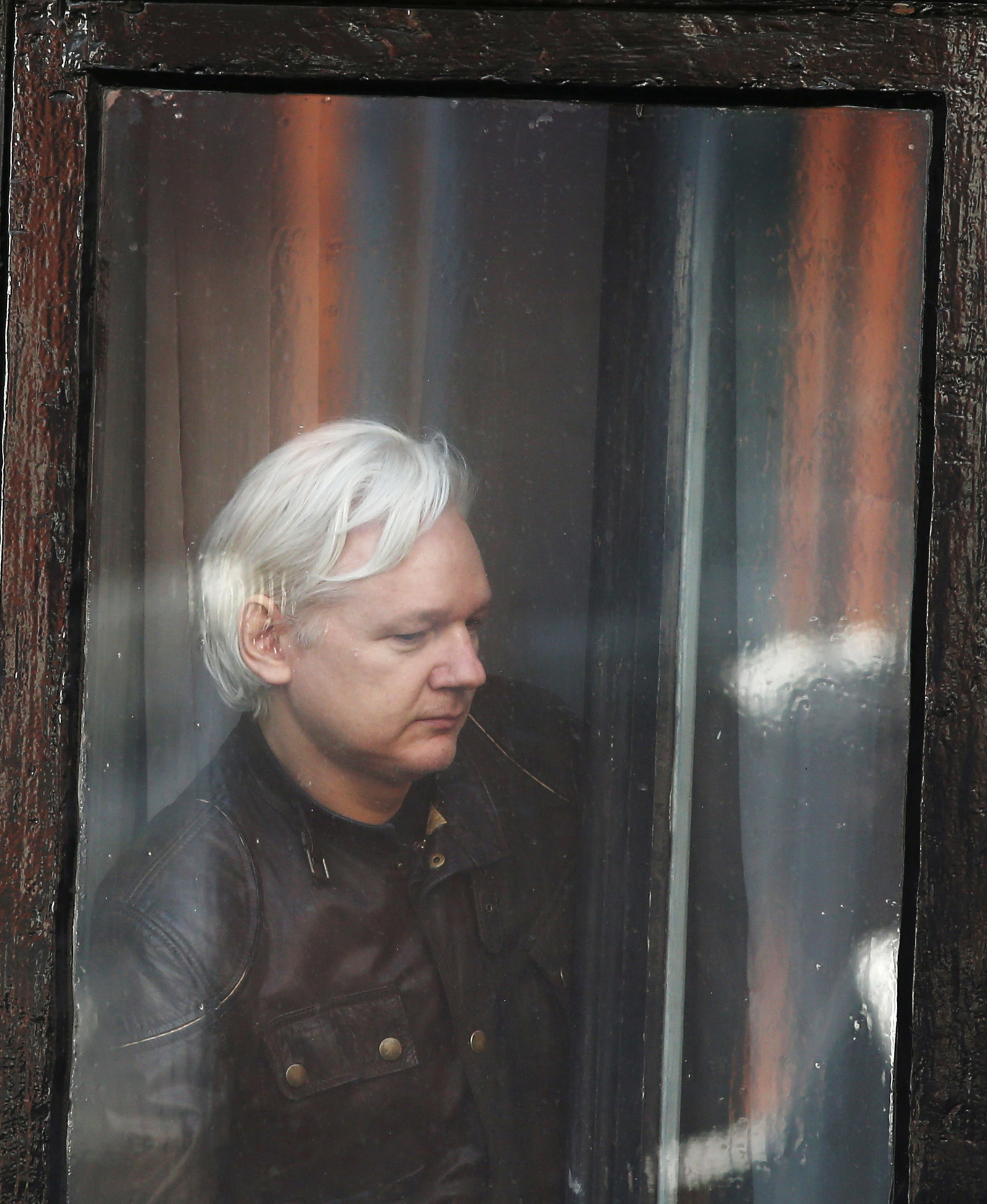 Anyway, that's all to say that the Hollywood Reporter piece was accompanied by this INCREDIBLE photo.
Janice Min, the chief creative officer at the Hollywood Reporter, shared the image on Twitter, and, well, LOOK AT IT.
It had a lot of people talking.
Some people doubted if the photo was real, but the Hollywood Reporter's editorial director confirmed it was genuine.
Here's what else we know about it: Photographer David LaChapelle gave an interview with Paper magazine last year in which he talked about a solo portrait he took of Assange while getting "wasted" with Anderson.
LaChapelle's portrait of Assange shows the WikiLeaks founder wearing the same white shirt and posing in front of the same backdrop as in the pic with Anderson, so we can assume it's from the same sitting.
LaChapelle told Paper that Assange and Anderson were "friends with benefits":
Through this very exotic woman... [whispers] It was Pamela Anderson. They are friends with benefits. I was in London. She's like, "I am with Julian." We went and got all this tequila, and there was so much conversation. He's so fucking fascinating. We're all talking after the shoot and we started drinking. We just got so completely wasted. I had the worst hangover. But we got great photos.
LaChapelle didn't respond to multiple emails from BuzzFeed News. Also, after more than a day of requests, he declined to license us the photo. Sad!
Anyway, gaze upon it and be grateful to be living in this batshit time.