So here's a thing: A guy in Israel may be prosecuted after he stuck a flag up his butt.
Performance artist Ariel Bronz shoved the flag up his butt during a conference at a Tel Aviv museum on Sunday, according to the Jerusalem Post.
Bronz was performing a one-act play at the conference organized by the Haaretz newspaper. After audience members booed him for throwing oranges at them as part of his show, he refused to leave the stage and then shoved the flag up his butt.
Here's the flag in his butt.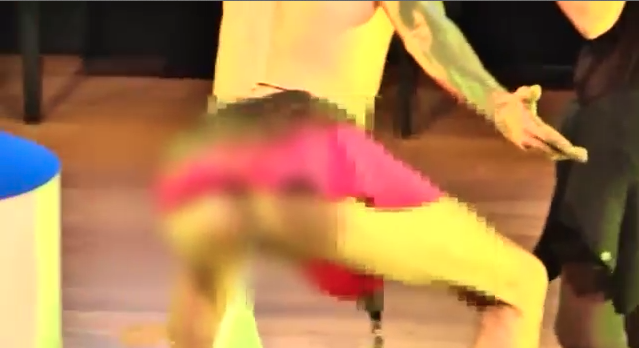 Here's the embarrassed organizers asking him to leave while he has a flag in his butt.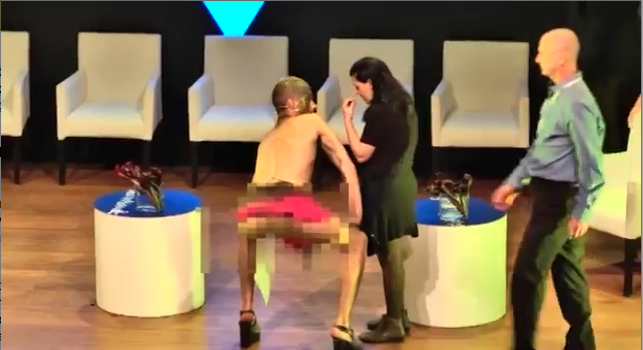 And here's a GIF for you of the guy with a flag in his butt.
A number of outlets, including the Times of Israel, incorrectly reported that Bronz had put an Israeli flag up his butt. But in fact, it was a white flag that he put up his butt.
Under the false impression it was an Israeli flag that Bronz had stuck up his butt, Culture Minister Miri Regev said on Facebook that she had instructed her office to "examine the legal aspects of this shocking act and prosecute its perpetrator."
The Times of Israel reports that Bronz was brought in for questioning on Monday, with Israel Police saying in a statement that they were investigating whether "unbecoming things were done with a symbol of the state" when he stuck the flag up his butt.