Officials on Monday said Omar Mateen, the gunman who killed 49 people in an attack on a gay Orlando nightclub on June 12, did not fire a shot for almost three hours after his initial rampage.
Authorities on Monday released transcripts of calls Mateen made to law enforcement during the massacre, creating the clearest official timeline yet of what occurred during the hours-long attack.
At 2:02 a.m. Orlando police were alerted to shots fired inside Pulse nightclub, where more than 300 people had been sipping last drinks during the gay bar's Latin night. Officers arrived within two minutes.
By that time, Mateen had already mowed down many clubgoers using his Sig Sauer MCX semi-automatic rifle. People on the dance floor or at the bar had either dropped to the ground, raced for the exits, or sought shelter in the club's bathrooms. For many, that final option would prove equally deadly, with witnesses later saying Mateen laughed as he burst into bathrooms and opened fire.
"Everyone get out of Pulse and keep running," read a message posted on the club's Facebook page at 2:09 a.m.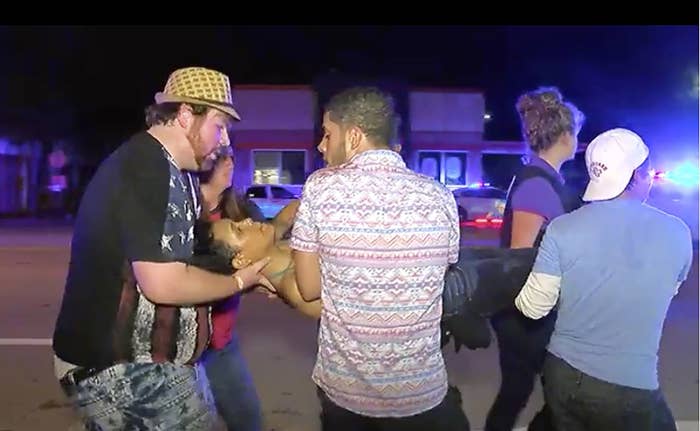 One minute earlier, at 2:08 a.m., officers entered the club and began a gun battle with Mateen, who had already fired on at least one officer outside.
"That's important," Orlando Police Chief John Mina told reporters Monday, "because that engagement and that initial entry caused him to retreat, stop shooting, and barricade himself in the bathroom with hostages."
"This started as an active shooter situation," Mina said. "Our officers took action and [it] then transitioned into a barricaded gunman hostage situation."
The police chief added, though, that officials were still investigating the possibility that some civilians were shot by officers during the gun battle. "Those killings are on the suspect and on the suspect alone, in my mind," he said.
Some 10 minutes after entering the club, all SWAT team members and officers withdrew.

There would be no more shots fired, by either the authorities or Mateen, for nearly the next three hours, Mina said.
But the police chief said it was a "misconception" that all officers remained outside the club during the entire hostage standoff.
"During that time our officers were intermittently in and out of that club saving people, rescuing people from inside the club," he said Monday. "That's another misconception. We were inside the club along with agency partners."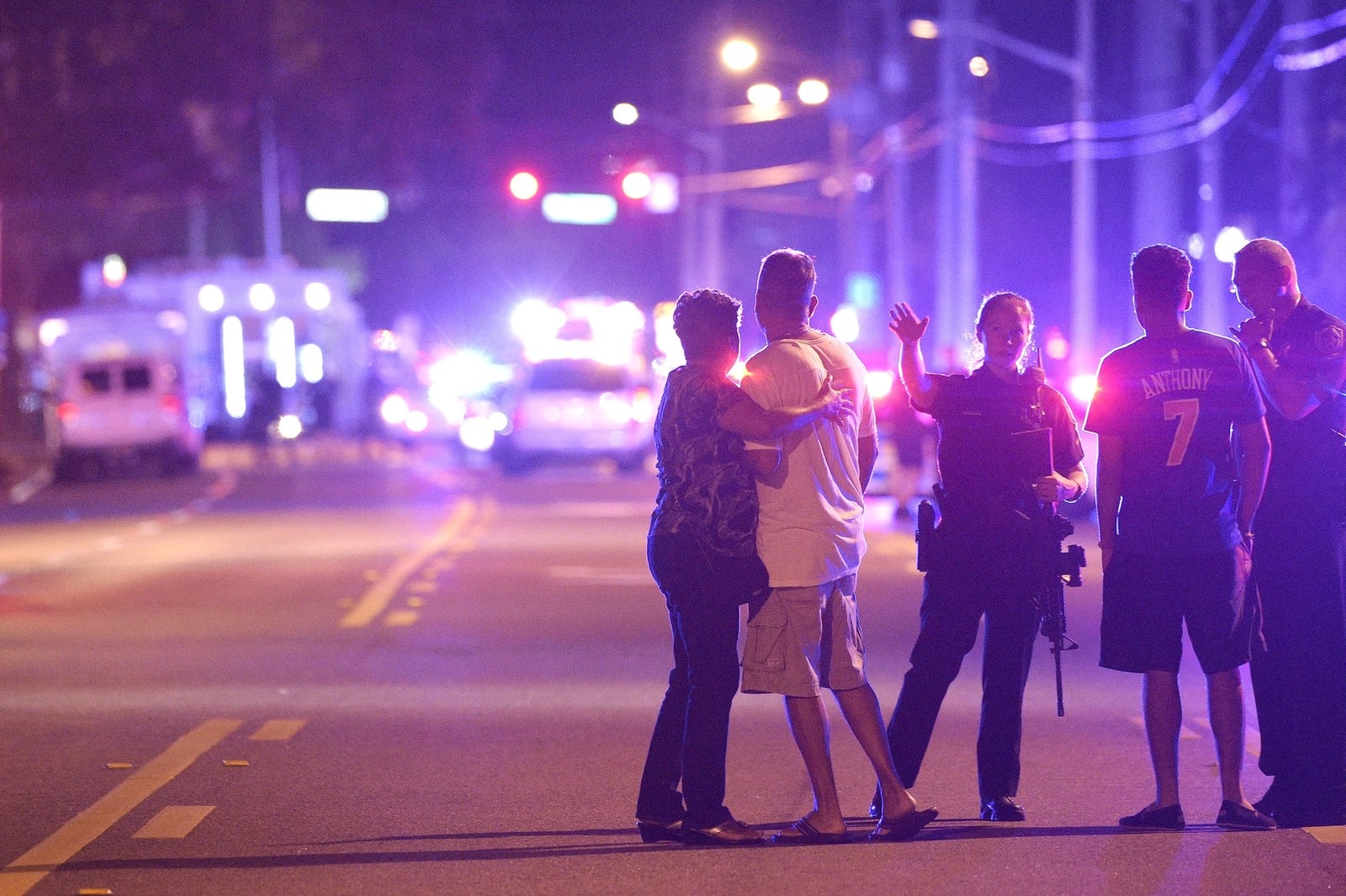 At 2:35 a.m., Mateen phoned 911 and spoke to an unidentified Orlando police dispatcher. The transcript of the call was released Monday. Although references to ISIS were initially redacted by officials, citing a desire not to legitimize the terror group, the Department of Justice later uncensored the calls.

Orlando Dispatcher (OD): Emergency 911, this is being recorded.

Omar Mateen (OM): In the name of God the Merciful, the beneficial [in Arabic]

OD: What?

OM: Praise be to God, and prayers as well as peace be upon the prophet of God [in Arabic]. I let you know, I'm in Orlando and I did the shootings.

OD: What's your name?

OM: My name is I pledge of allegiance to [ISIS chief] Abu Bakr al-Baghdadi of Islamic State.

OD: Ok, What's your name?

OM: I pledge allegiance to Abu Bakr al-Baghdadi may God protect him [in Arabic], on behalf of the Islamic State.

OD: Alright, where are you at?

OM: In Orlando.

OD: Where in Orlando?


[End of call.]
Officials declined to release audio of the call out of what they said was respect to the victims and their families. But FBI Special Agent In Charge Ron Hopper said that Mateen spoke in a "chilling, calm, and deliberate manner" during the 50-second conversation.

Between 2:45 and 3:30 a.m., Mateen spent much of his time on calls with police crisis negotiators. The first of three calls occurred at 2:48 a.m. and lasted nine minutes, police said. A second call was longer at 16 minutes, while the final call, placed at 3:24 a.m., ran for just three minutes.
Speaking to the negotiators, Mateen identified himself only as an "Islamic soldier," according to police, and said he was "out here right now" because of America's bombing of Iraq and Syria. (Mateen was born in New York to Afghan parents.)

When a negotiator asked him what he had done, Mateen didn't play coy. "No,
you already know what I did," he told them, according to police.
"There is some vehicle outside that has some bombs, just to let you know," he said. "You people are gonna get it, and I'm gonna ignite it if they try to do anything stupid."
He also warned authorities that he was wearing an explosive vest — the kind they
"used in France" — and that more attacks would follow. "In the next few days, you're going to see more of this type of action going on," he said.
After Mateen hung up, police tried multiple times to get him back on the line but were unsuccessful.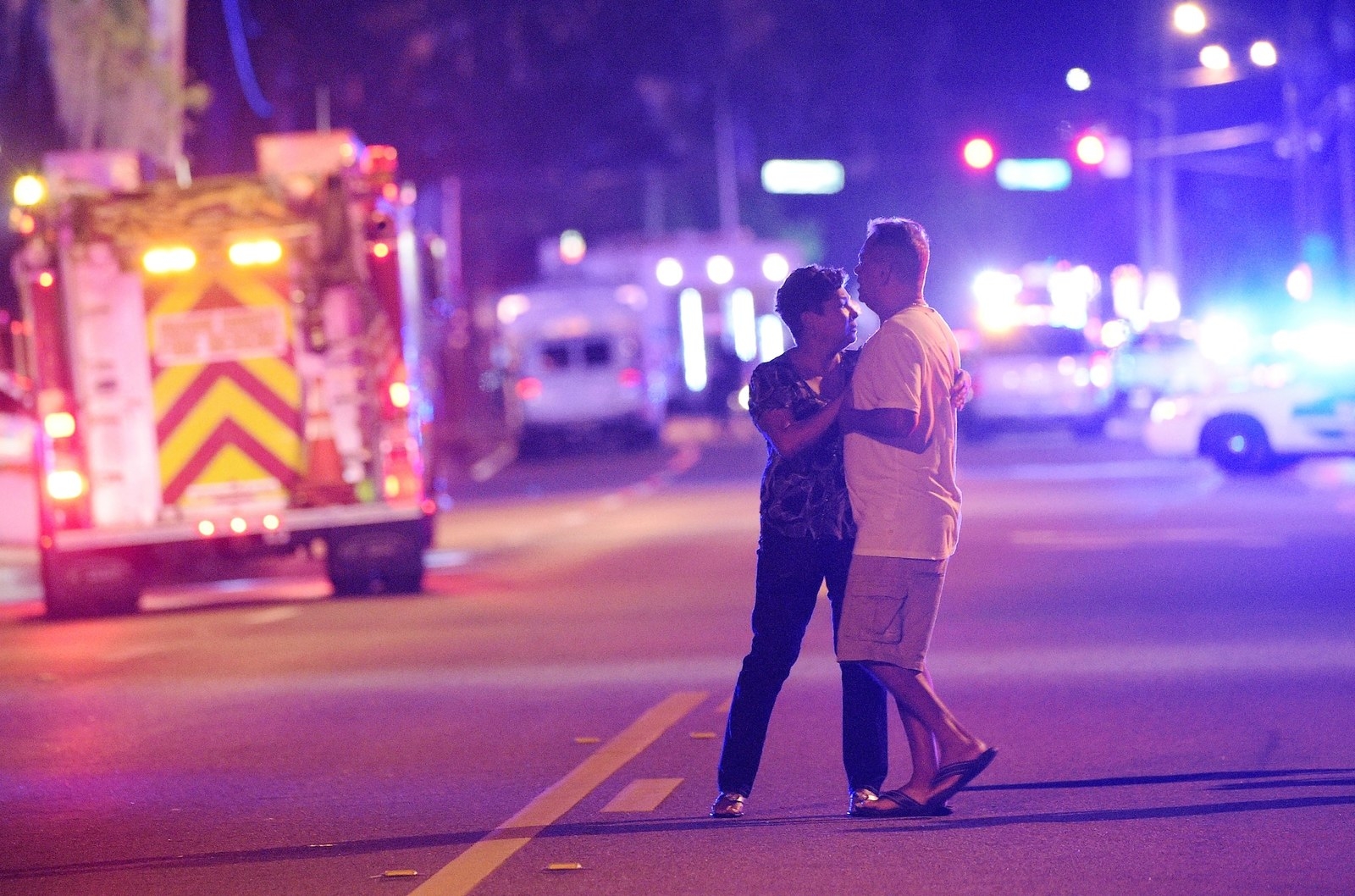 Much of what occurred during the next hour is still unclear.
At some point during the attack, Mateen searched for news of the events online, and posted multiple status updates on Facebook, Sen. Ron Johnson of Wisconsin wrote in a letter to Facebook CEO Mark Zuckerberg.
"You kill innocent women and children by doing us airstrikes," Mateen wrote, according to the letter. "Now taste the Islamic State vengeance."
According to survivors, Mateen also told black hostages to identify themselves, saying they had "suffered enough" and he did not have a "problem" with black people.
As concerned relatives and friends outside the club frantically sent text messages and placed calls to the cell phones, Mateen grew increasingly agitated by the endless noise and demanded people hand over their devices.
"One time a phone went off and it was outside the stall," survivor Patience Carter, 20, later told reporters. As Mateen continued to demand the ringing phone to no response, Carter realized the phone's owner was most likely already dead.
She instead threw her own silent device outside of the stall in which she was hiding, hoping it would placate him.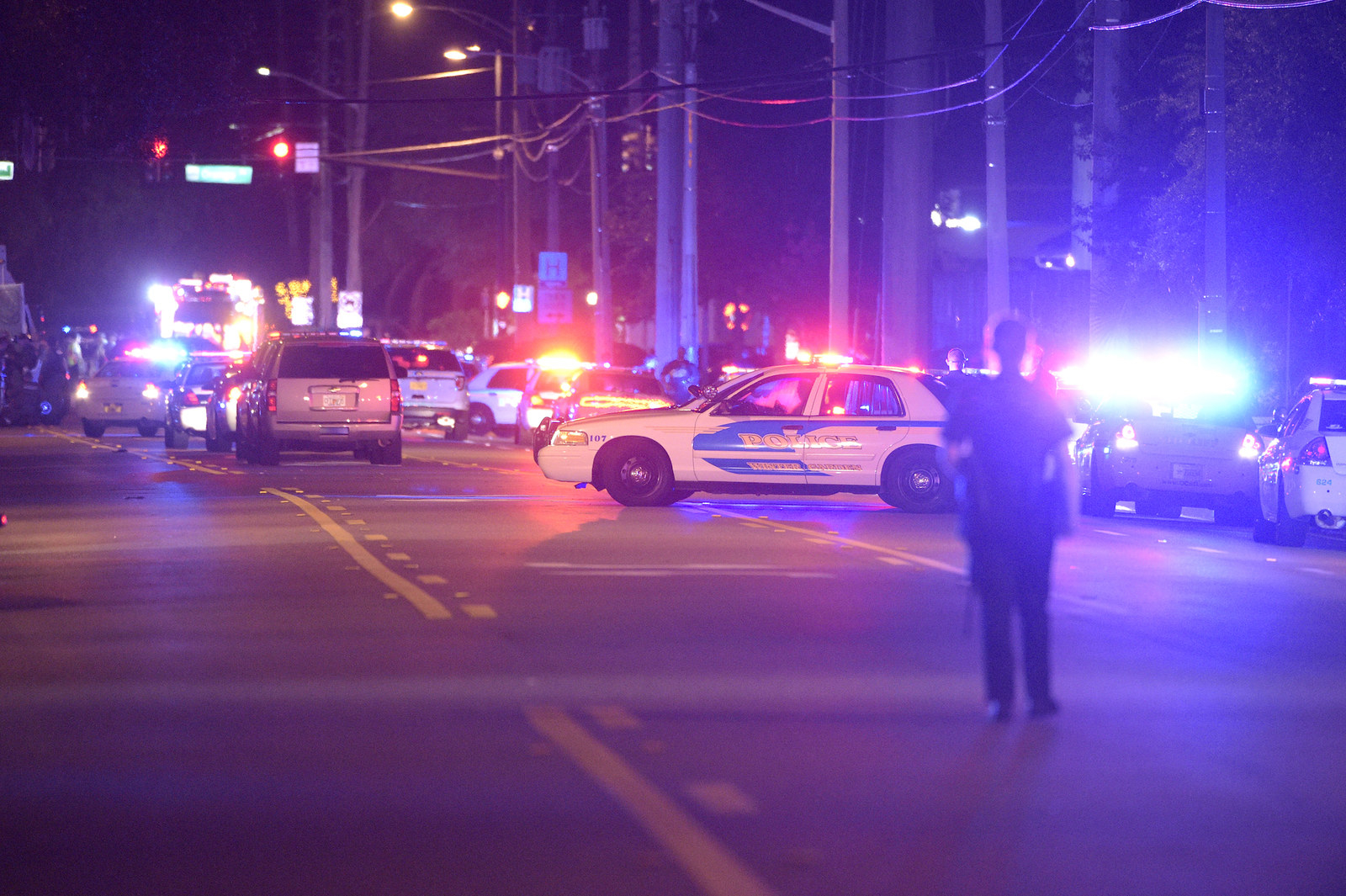 All the while, police had been communicating with people who had fled the club, as well as those who were still trapped, learning valuable information about the scene inside.

Eight people, for example, were hiding in a dressing room that just hours before had been used by some of the club's drag queens. Bartender Michael Belvedere was among those sheltering in the room, which was locked by a door code.
"Everyone else was hiding," Belvedere told Billboard. "The way I saw it, someone firing off so many shots, he couldn't have been selectively shooting. I figured if he came in, he wouldn't even blink before shooting all of us, so I figured I'd prepare myself and maybe damage him or stop him before he could just pick us off like fish in a barrel."
"At one point I heard some really … blood-curdling screams from some girls who were out there. It sounded like a horror movie, it didn't sound real."
At 4:21 a.m., police were able to remove an air conditioner that had been cemented into one of the dressing room's windows and those inside were rescued.
"Every time I heard a cop, every time I heard a walkie-talkie, or I thought of a cop coming, it was like the presence of an angel," Belvedere said. "You prayed for that cop. When I crawled out of the window and saw the cops, they caught me — it was like a safety blanket. I felt safe right away."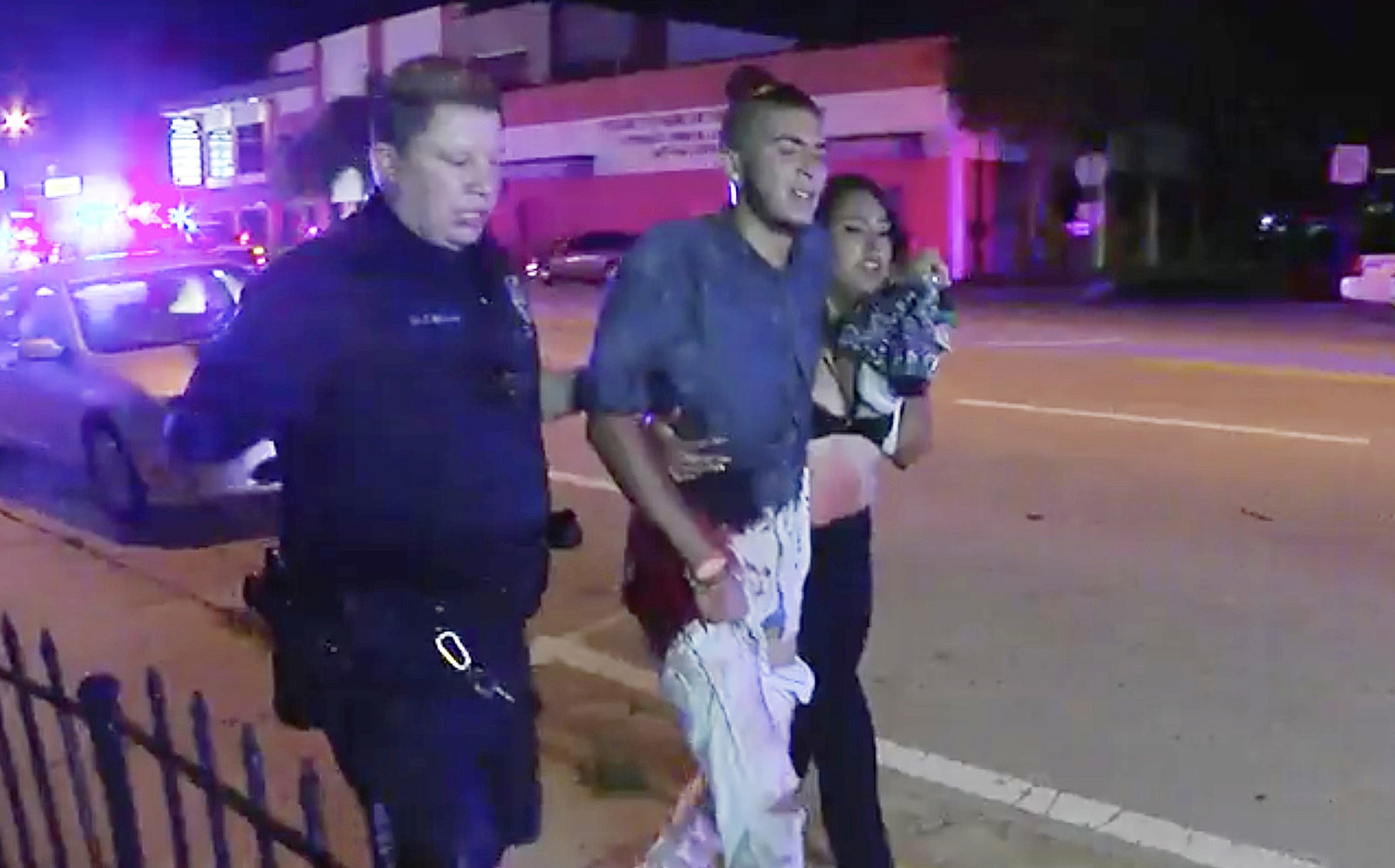 As more rescued people were led away, they told police that Mateen had threatened that within 15 minutes he would make some hostages wear explosive vests. (A subsequent search by police found that Mateen had no explosives on his person or in his vehicle.)
Police, meanwhile, had been prepping their own explosives at one of the club's bathroom walls in a bid to force entry.
At 5:02 a.m, Chief Mina made the call for officers to storm the club.
"We have been training for this situation for many, many years — since Columbine, since 9/11," he said Monday. "I knew our officers were ready, I knew our SWAT team members were ready, I knew our hospitals were ready. And yes, it's a very difficult decision to make, but it was the right decision at the right time and I stand by that."
The explosive charge blew a hole in the wall, which was further demolished by an armored vehicle. The blast also damaged plumbing in the bathrooms, causing them to fill with water.

"I thought, 'If they don't get to me soon I might drown sitting here in this bloody water,'" said Carter, who was still trapped with friends. "I made peace with God within myself. I said, 'God, if this is how I have to go, please take me, I just don't want any more shots … I didn't want to feel any more pain."
Police were able to save Carter and her friend Tiara Parker, 20. Parker's cousin, Akyra Murray, 18, did not survive.
At 5:14 a.m., almost three hours since the last exchange of gunfire, shots rang out once more in Pulse as the SWAT team raided the club.
Within one minute word had come through over police radio: "Suspect down."