FBI Arrests Ohio Man Over ISIS-Inspired Plot To Attack U.S. Capitol Building
The man allegedly intended to detonate pipe bombs and kill lawmakers.
The FBI arrested an Ohio man Wednesday in connection with a plot to attack the U.S. Capitol building in Washington, D.C., the FBI said in a statement.
Christopher Lee Cornell, 20, was charged with "attempting to kill officers and employees of the United States and possession of a firearm in furtherance of a crime of violence," the FBI said.
Cornell was booked into the Butler County Jail on Wednesday and was not given the option to bail out.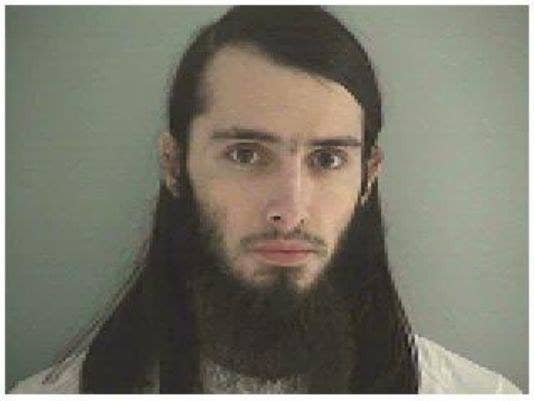 John Dean manages Point Blank Range & Gun Shop and sold Cornell two guns Wednesday, just moments before the arrest.
Dean told BuzzFeed News that law enforcement first notified the store about a potential suspect months ago. Officials contacted the store again last week, and then one final time Wednesday morning, shortly before Cornell's arrest, to say an arrest would take place.
"They came in shortly after we opened and said there was someone who was going to come," Dean said. "They wanted us to go ahead and facilitate that sale."
The contacts with law enforcement were not usual — Dean said the store has cooperated with investigators on multiple occasions in the past — though he had never been told in advance about an arrest. Dean also did not know anything about Cornell or his potential charges until they were later announced on the news.
As anticipated, Cornell arrived at the store Wednesday morning. A law enforcement agent pointed him out, and Dean helped him with the firearms purchase. Dean said Cornell seemed like a typical first-time gun buyer.
"He seemed to me as someone who had done some research and that kind of thing," Dean said. "He knew something about [guns], but not a lot."
Dean added that without the advance warning about Cornell, there wouldn't have been anything about the interaction that immediately raised a red flag.
Cornell ultimately paid $1,900 in cash for "two AR-style civilian rifles," plus ammo, said Dean, who personally rang up the purchase. Then Cornell walked out the door and within seconds was swarmed by a group of law enforcement officers.
"They rushed him and put him down on the ground immediately," Dean recalled. "He didn't seem to put any resistance."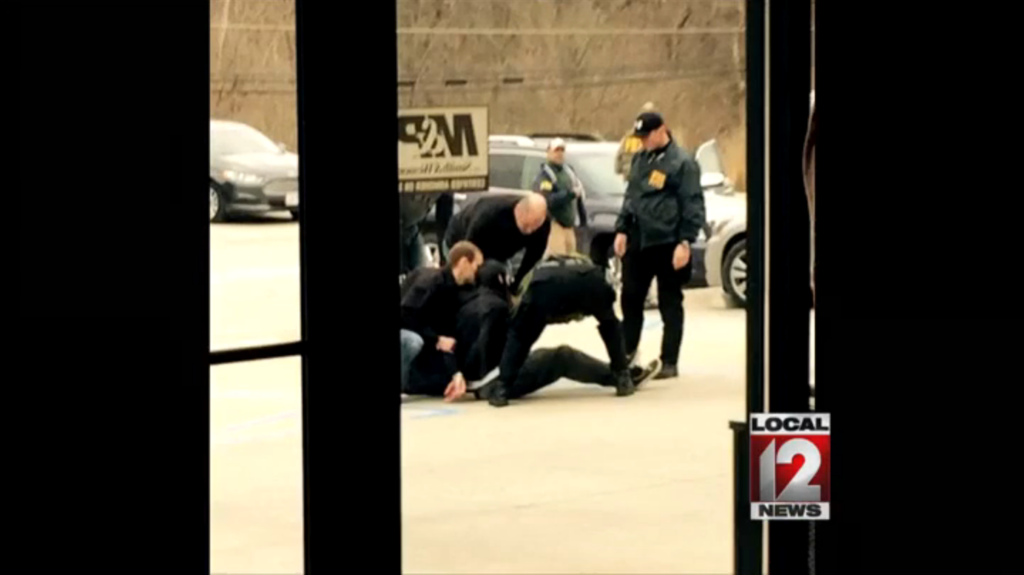 ABC News reported Cornell was also known as Raheel Mahrus Ubaydah and was arrested for his alleged role in the ISIS-inspired plot to use pipe bombs and guns to kill lawmakers.
ABC News reported that the FBI and the Department of Homeland Security had issued a bulletin to U.S. law enforcement agencies regarding Cornell, who attracted notice when he advocated his support for jihad on Twitter.
"The alleged activities of Cornell highlight the continued interest of US-based violent extremists to support designated foreign terrorist organizations overseas, such as ISIL, by committing terrorist acts in the United States," the bulletin read, according to ABC News. "Terrorist group members and supporters will almost certainly continue to use social media platforms to disseminate English language violent extremist messages."
WCPO reported officials arrested Cornell after an undercover worker made contact with him on Twitter, before meeting him in October to discuss an attack.
Acting Special Agent Charge John Barrios said the public was not in danger during the investigation.
A now-deleted Twitter account with the handle "@ISBlackFlags" appears to have belonged to Cornell's alias, "Raheel Mahrus Ubaydah."

An archived tweet from the account shows that the account's profile image depicted a soldier carrying an ISIS flag.

A 4shared account set up under the username "RaheelMahrusUbaydah" features an Islamic flag as its background and lists the user's location as in the United States.

The day before his arrest, Cornell visited a mosque then left a note saying he was moving away from home, his father told CNN Wednesday.
John Cornell said that his son had recently converted to Islam, a decision the family initially mocked.
"I said, 'Why would you want to covert to Islam?'" John Cornell said. "He explained to me that Islam wasn't a terrorist group, it was a way of life."
Then two days ago, John Cornell said that his son revealed his new Muslim name. John Cornell couldn't recall what it was, but told CNN that it referenced God.
Then on Tuesday — a day before his arrest — Christopher Cornell came home for the night and "said he had went to a mosque," his father said.
Christopher Cornell later went to bed, but when his parents later looked in the room he was gone, his father said. In his place, there was a note.
"It was just a simple note saying he had decided to move in with a friend," John Cornell said.
He did not dispute the FBI's account of his son's alleged activities, but wondered why they waited to arrest him if he had made threats.
"Why didn't they arrest him then?" John Cornell said on CNN, referring to alleged threats made on social media. "Why would they have let it go this far?"
John Cornell also said his son worked only seasonally and had just $1,200 to his name — less than the cost of the guns he allegedly purchased. The comment was among several John Cornell made that seemed to question the FBI's role in his son's activities.
"Theres no way he could have carried out any kind of terrorist plot — no way," John said, adding later, "I think Chris was coerced into a lot of this."