The White House is currently pimped out with some pretty epic decorations for the holidays.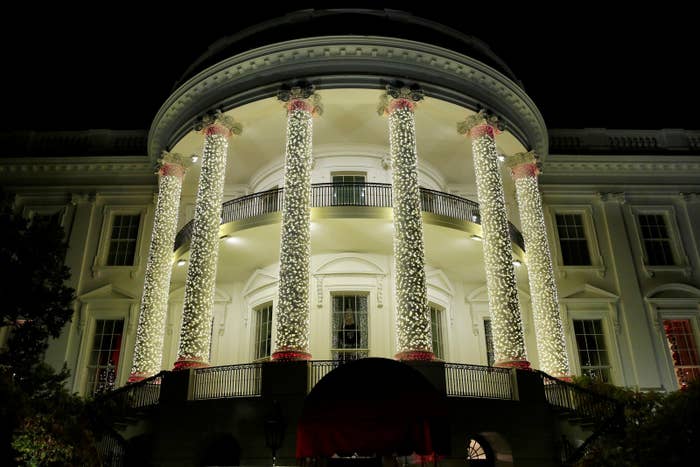 Among the ornaments are these four snowmen, sitting in the Rose Garden outside the Oval Office.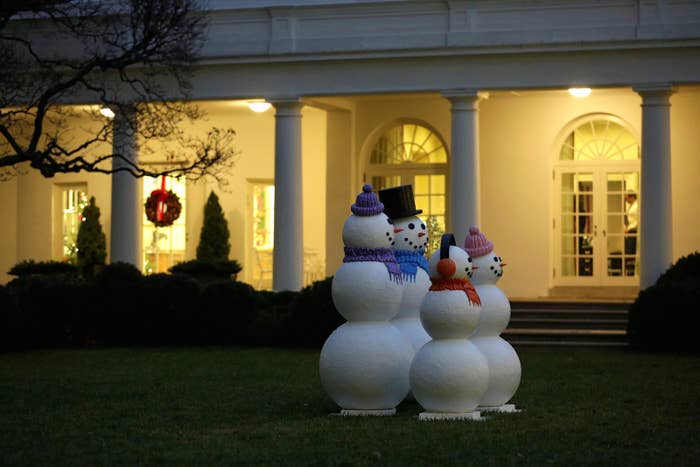 On Friday, White House photographer Pete Souza posted this photo of a snowman creeping on the president as he worked. Turns out it's part of a plot by staffers to prank their boss.
"We've been joking that we should move the snowmen a few feet closer to the Oval Office every day to see if anyone noticed," Souza wrote on Instagram.
"Then we realized the snowmen were too heavy to easily lift. But finally this morning before the President came to the office, some helpful staff — I won't say who — moved all the snowmen so each one was peeking through a different window into the Oval."
People were seriously creeped out by the prank...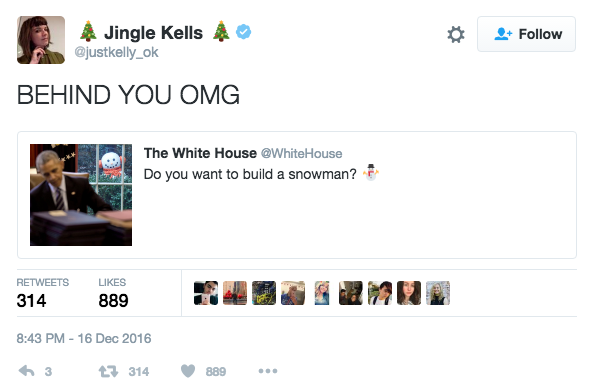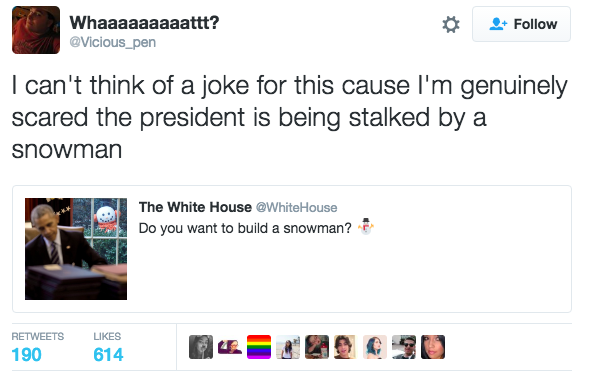 Some thought it was a scene straight out of a horror movie...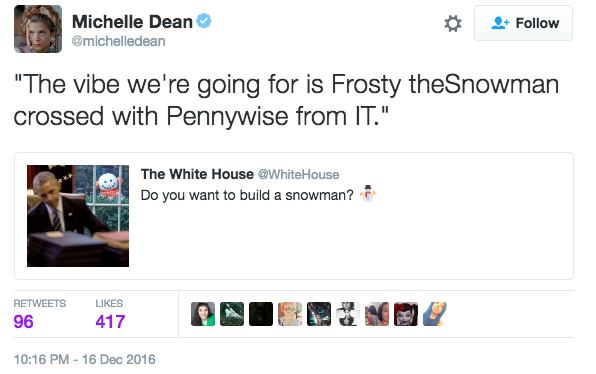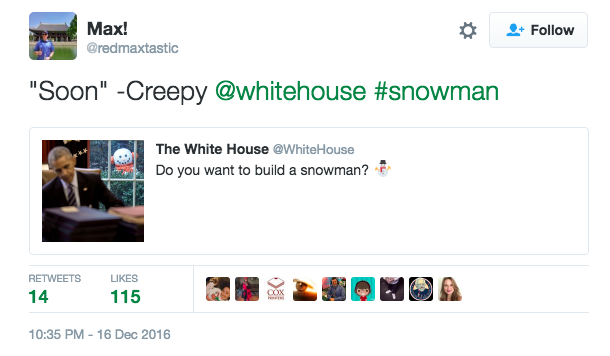 Others used their Photoshop skills to wonder who else might be creeping on Obama...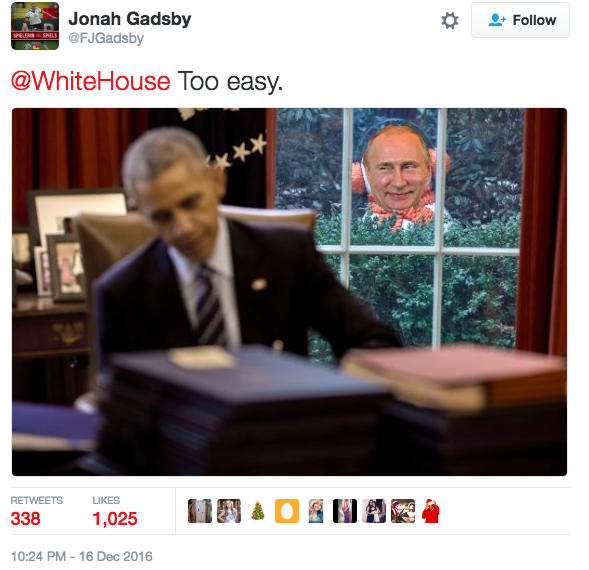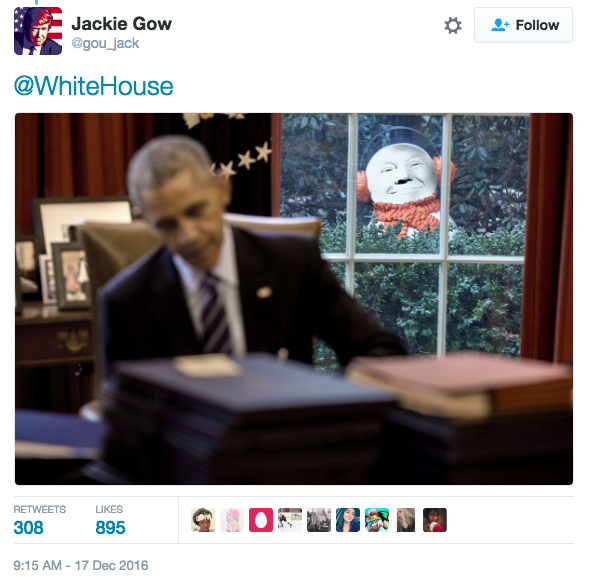 But Souza wasn't done yet. On Saturday, he shared this second great photo, showing Obama getting a snowman surprise.