The Obamas hosted Canadian Prime Minister Justin Trudeau and his wife, Sophie Trudeau, for a state dinner at the White House on Thursday night.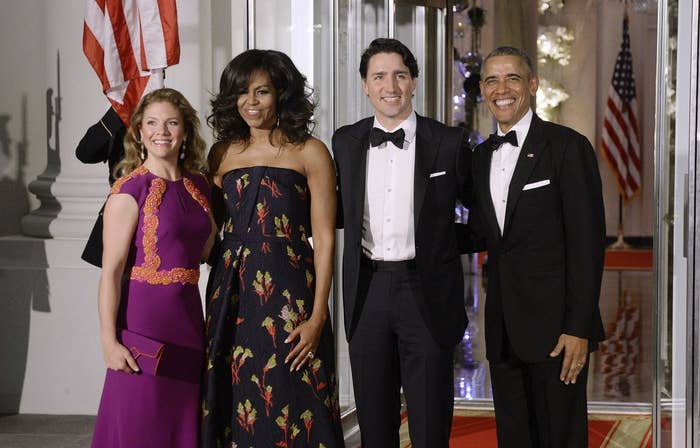 The event was a pretty glitzy affair, with a whole bunch of Canadian celebs invited.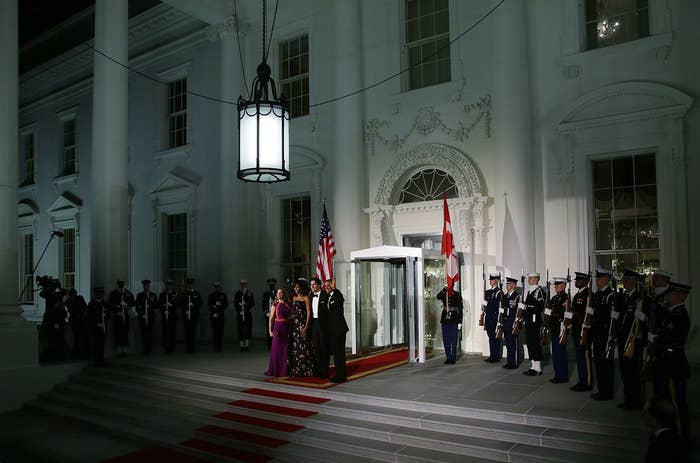 Like Ryan Reynolds (with his wife Blake Lively)...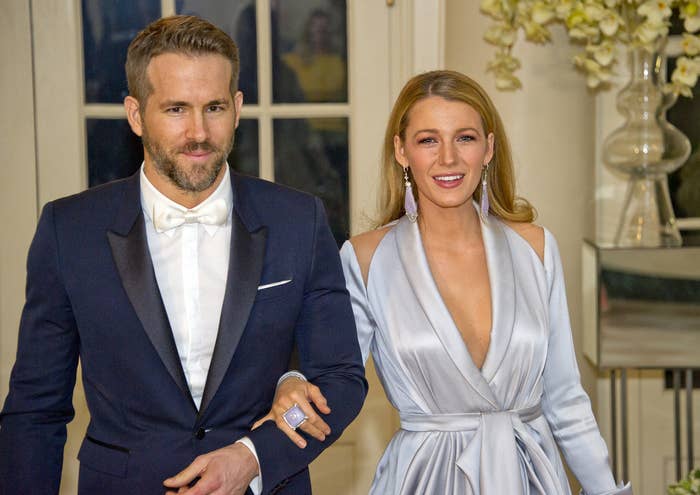 Mike Meyers aka Austin Powers...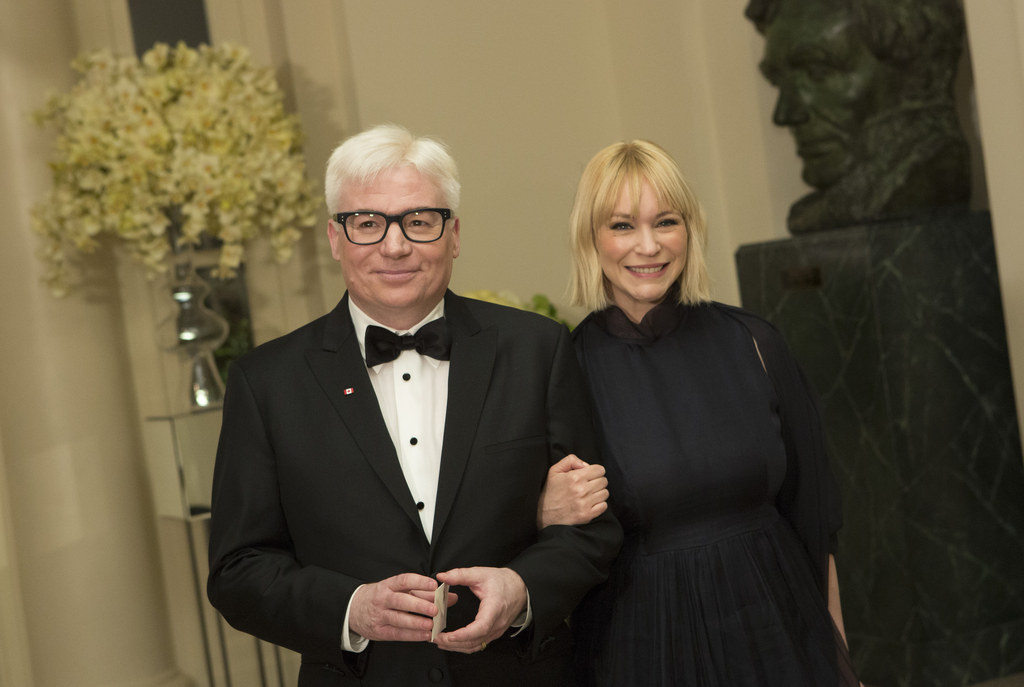 Sandra Oh from Grey's Anatomy...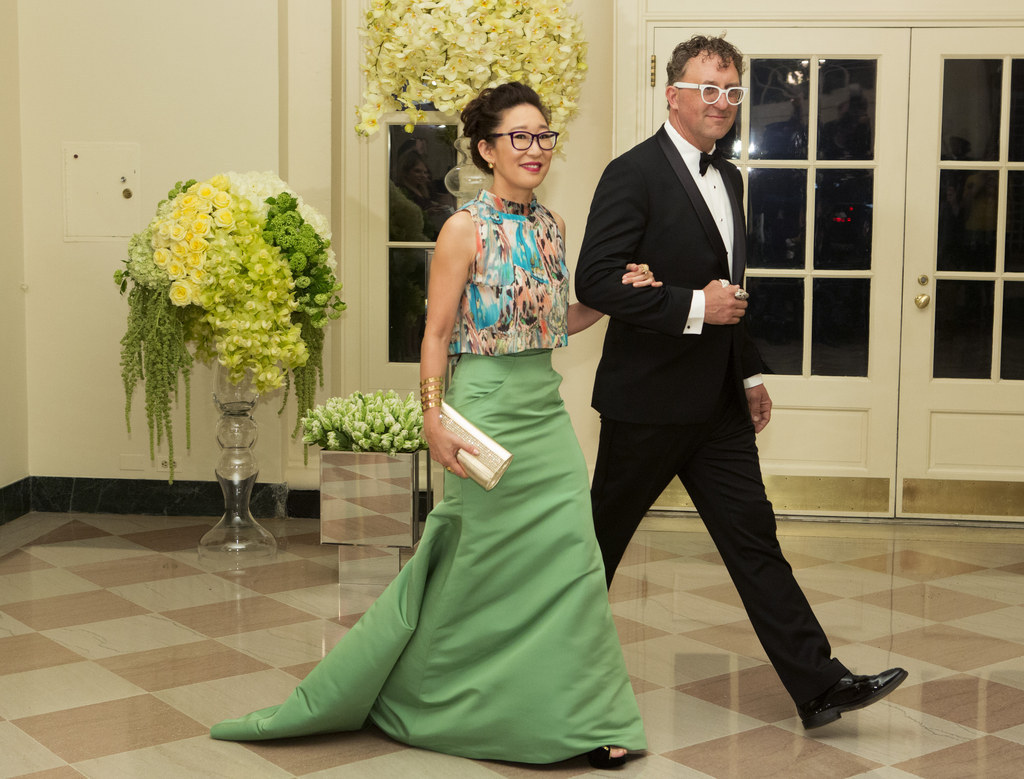 And Michael J. Fox, who got to sit at the head table with the Trudeaus and Obamas.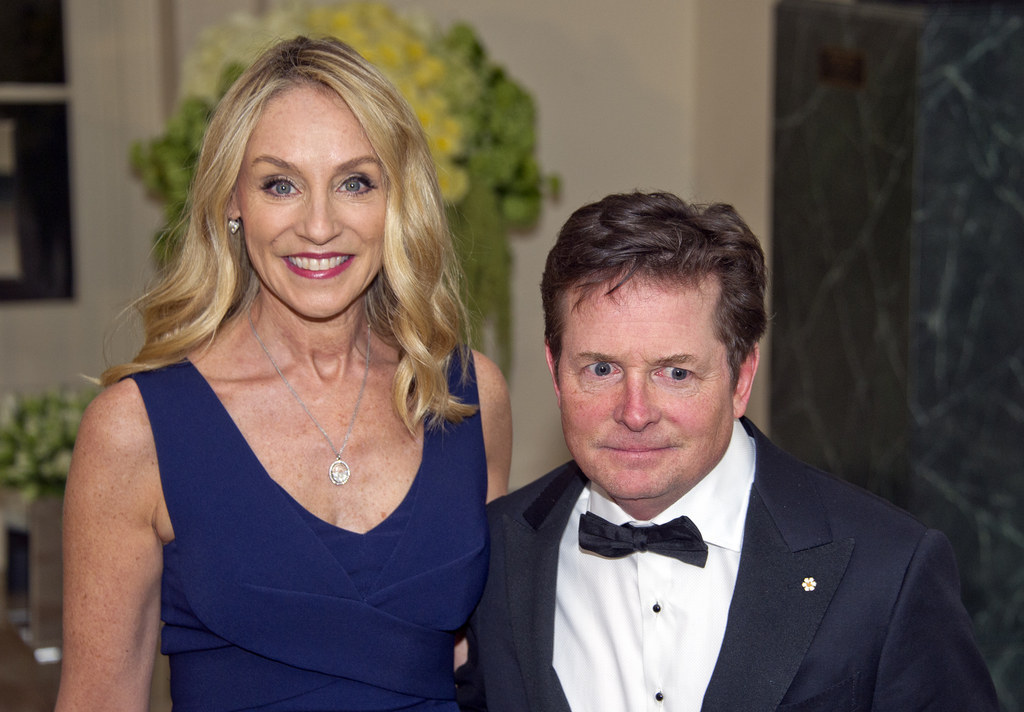 One famous Canuck who wasn't there was Justin Bieber — but he still got shout outs from both leaders.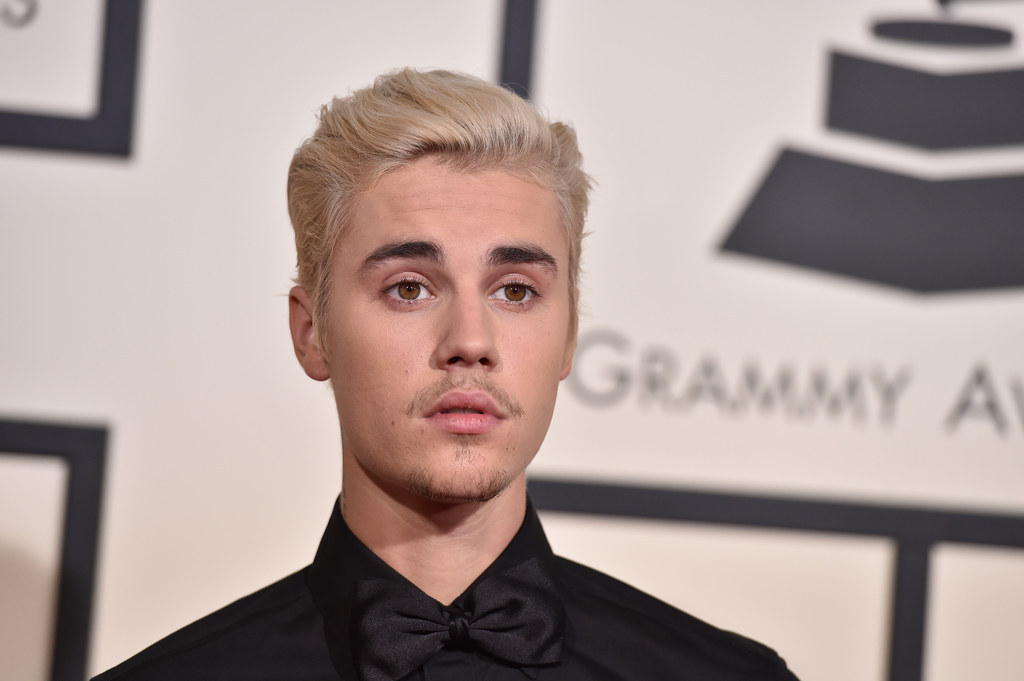 "Mr. Prime Minister, after today, I think it's fair to say that, here in America, you may well be the most popular Canadian named Justin," Obama told the crowd.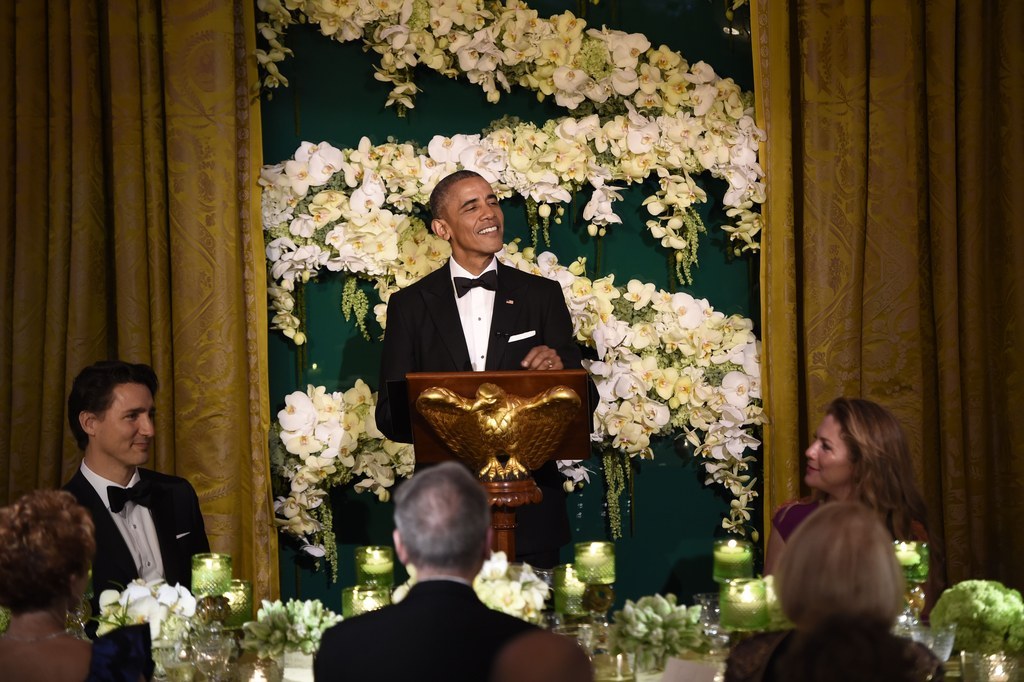 "One of our most popular exports to the United States, and I need you to stop teasing him, has been another Justin," Trudeau said in reply.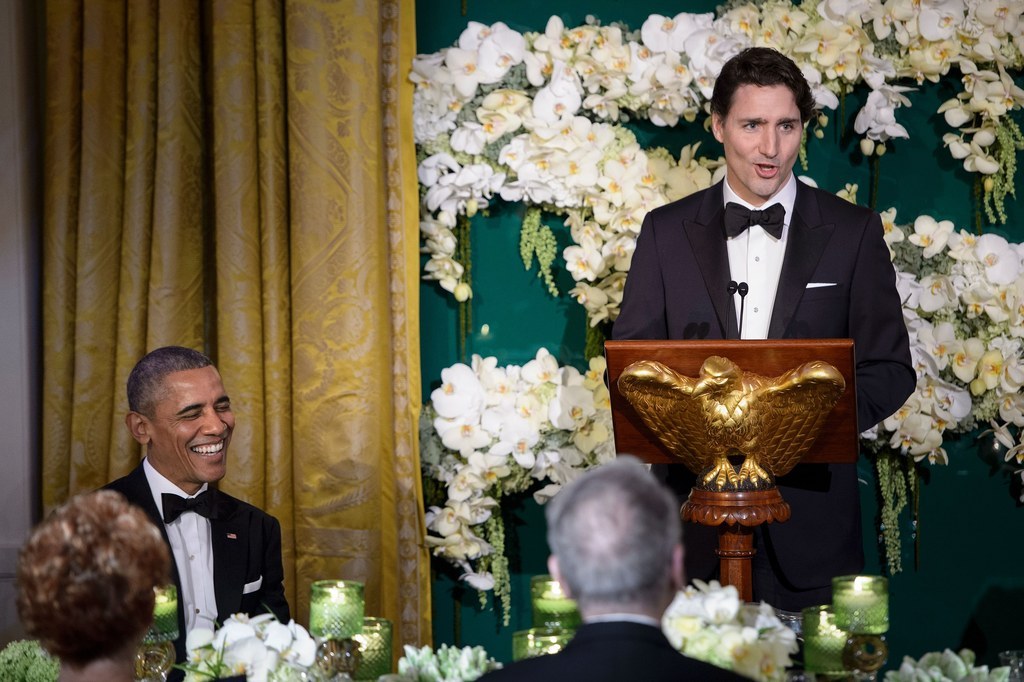 "That kid has had a great year," Trudeau said. "And of course, leave it to a Canadian to reach international fame with a song called 'Sorry.'"