More than three weeks after people began complaining about deceptive fundraising mailers designed to look like overdue bills, the Republican National Committee still isn't commenting on the controversial letters.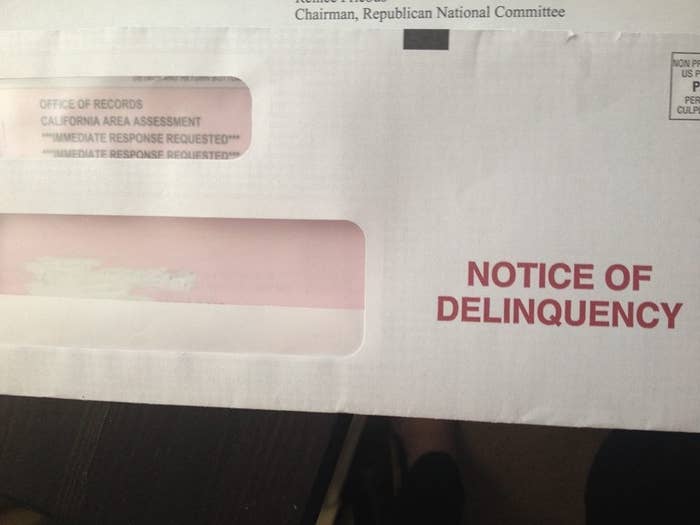 People in multiple states — including California, Virginia, Pennsylvania, Nebraska, and Michigan — began receiving the letters, purportedly from Republican National Committee Chairman Reince Priebus late last month.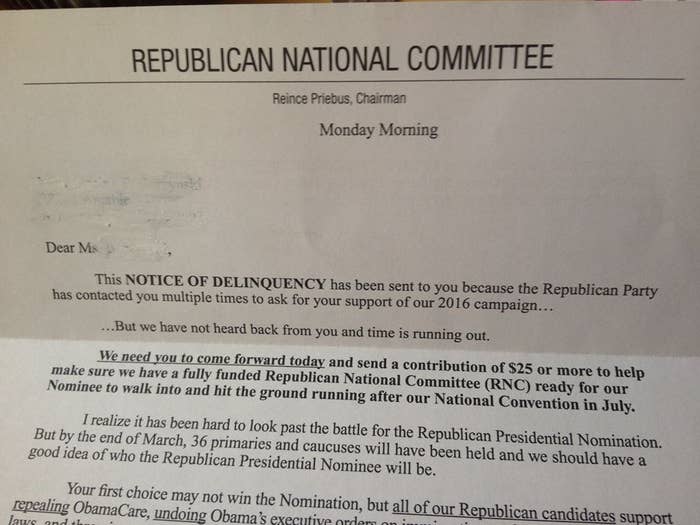 The letters, which came in envelopes marked with large red text reading "NOTICE OF DELINQUENCY," stated the mailer was paid for by the Republican Party.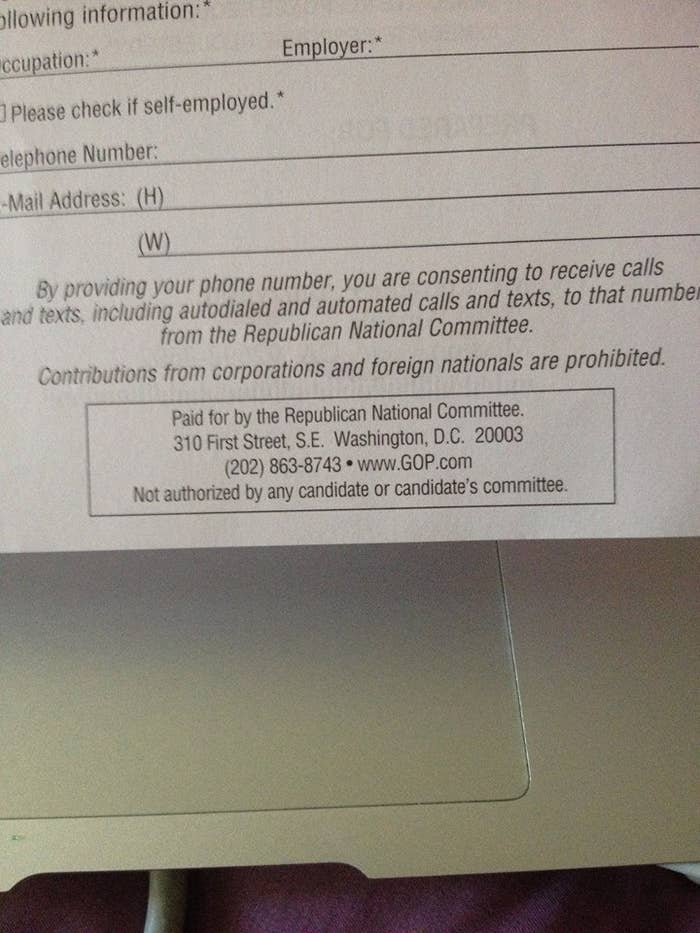 Recipients were urged to contribute to the RNC by credit card or online through GOP.com/Notice.
The URL links to a "Membership Activation Form" on the official GOP website, where people can make political donations.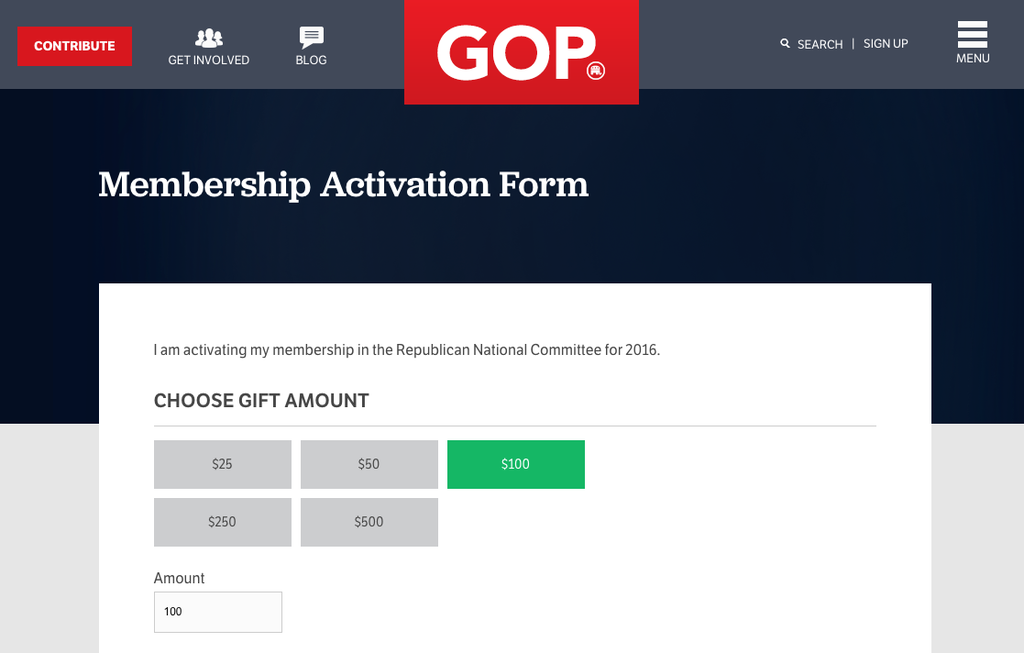 Kristen Burzysnki, from California, said her grandmother received one of the letters — despite never being a registered member of the Republican Party.
"She gets this 'urgent' letter in the mail, causing her to immediately panic and wonder whether her house is secure, or whether she is in serious financial trouble," Burzysnki wrote on Facebook.
"This is unacceptable, and a clearly predatory tactic used to prey on the elderly."
Spokespersons for the RNC did not respond to multiple requests for comment from BuzzFeed News on Monday, despite initially saying they would.
In January, Iowa's secretary of state rebuked Sen. Ted Cruz for controversial mailers that told people they had committed a "voting violation" by not voting.
The Cruz campaign said it modeled the controversial letters on Republican Party of Iowa mailers distributed in 2014.