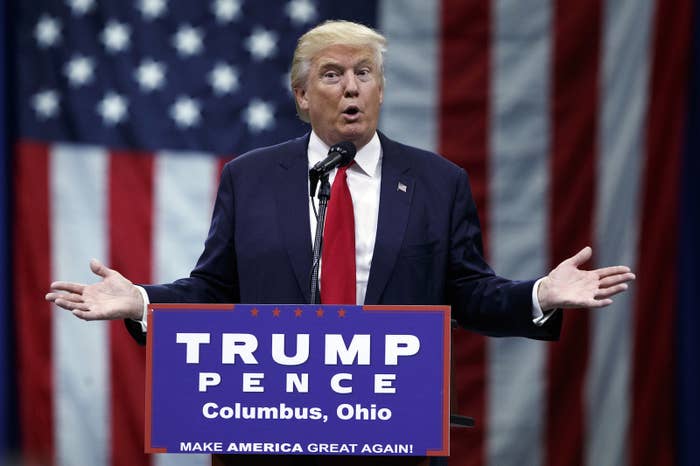 In a clear sign of Republican Party disunity, presidential candidate Donald Trump on Tuesday took the extraordinary step of refusing to endorse GOP Speaker of the House Paul Ryan in his congressional primary next week — and he did so by using the congressman's own words against him.
"I like Paul, but these are horrible times for our country," Trump told the Washington Post on Tuesday. "We need very strong leadership. We need very, very strong leadership. And I'm just not quite there yet. I'm not quite there yet."

Trump told the Post on Tuesday that Ryan had sought his endorsement in his Wisconsin primary, but that he was still "giving it very serious consideration."
However, in a statement, Ryan's spokesman Zack Roday denied they had sought Trump's endorsement.
"Neither Speaker Ryan nor anyone on his team has ever asked for Donald Trump's endorsement," Roday said. "And we are confident in a victory next week regardless."
Back in May, before Trump formally clinched the Republican nomination, Speaker Ryan told CNN he was "not ready" to endorse the businessman, whom he has assailed several times for his controversial comments.
"To be perfectly candid with you," he told CNN's Jake Tapper, "I'm just not ready to do that at this point. I'm not there right now."

"I hope to, though, and I want to, but I think what is required is that we unify this party, and I think the bulk of the burden on unifying the party will have to come from our presumptive nominee."
Ryan endorsed Trump four weeks later and presided over last month's Republican National Convention.
Following Trump's attacks on the family of a dead US soldier of Muslim faith, Ryan released a statement that distanced himself from the comments, but did not explicitly mention Trump. "[Captain Humayun Khan's] sacrifice — and that of [his parents] Khizr and Ghazala Khan — should always be honored. Period," Ryan said.
Sen. John McCain, who has endorsed Trump, also attacked the candidate's comments in a strongly worded statement. "It is time for Donald Trump to set the example for our country and the future of the Republican Party," he said. "While our Party has bestowed upon him the nomination, it is not accompanied by unfettered license to defame those who are the best among us."
Speaking to the Post on Tuesday, Trump said he was not supporting McCain in his Arizona primary. "I've never been there with John McCain because I've always felt that he should have done a much better job for the vets," Trump said.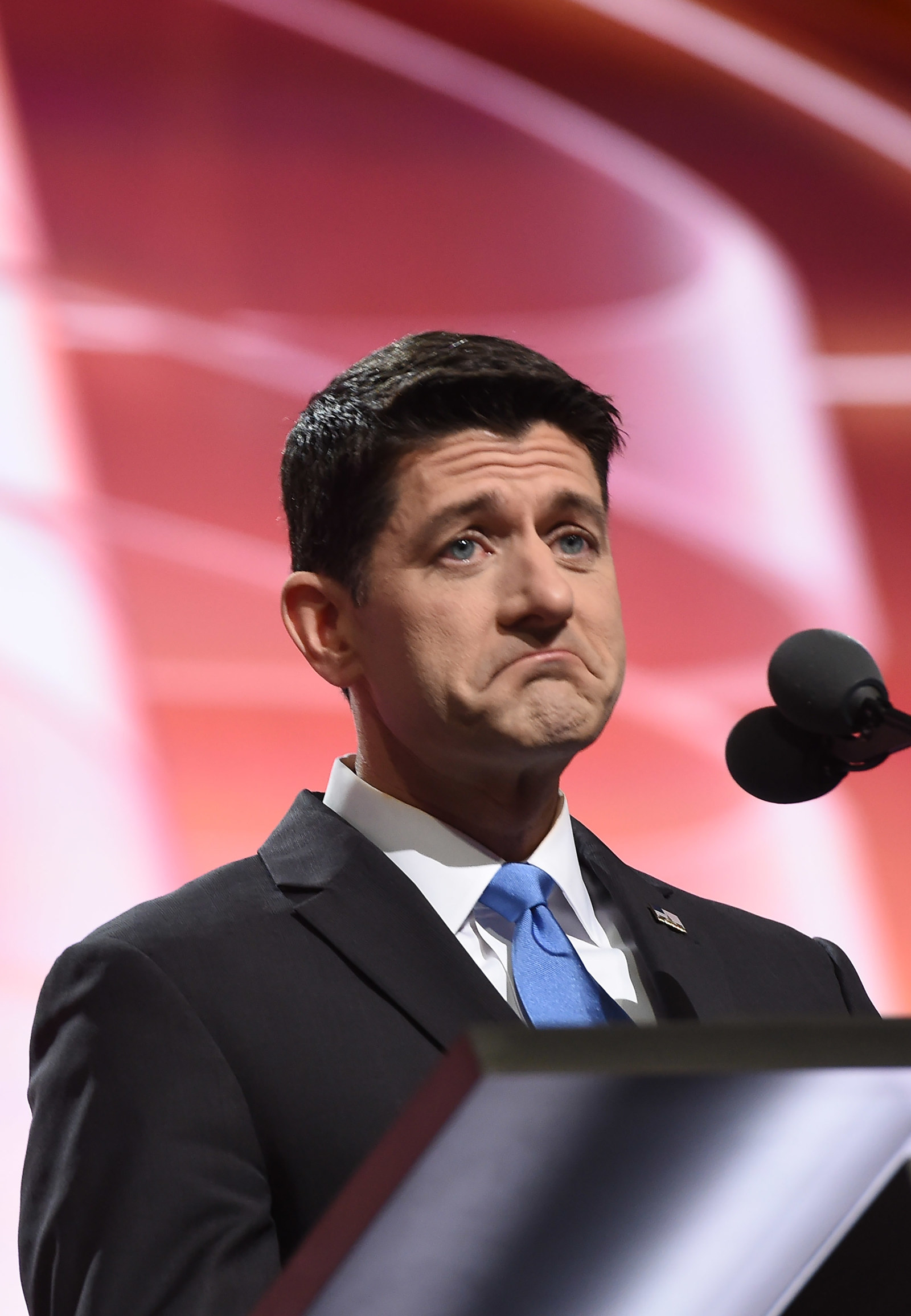 On Monday, Trump used Twitter to thank Ryan's conservative challenger, Paul Nehlen, for his "kind words" amid the Khan controversy.
"[Ryan's] opponent is a big fan of what I'm saying — big fan," Trump told the Post. "His opponent, who's running a very good campaign, obviously, I've heard — his opponent sent me a very scholarly and well thought out letter yesterday and all I did was say thank you very much for your very nice letter."
He also blasted Republican Sen. Kelly Ayotte, who is facing a tough race in New Hampshire, for being disloyal.
"You have a Kelly Ayotte who doesn't want to talk about Trump, but I'm beating her in the polls by a lot," Trump told the newspaper. "You tell me. Are these people that should be representing us, okay? You tell me."
"We need loyal people in this country. We need fighters in this country. We don't need weak people. We have enough of them. We need fighters in this country. But Kelly Ayotte has given me zero support, and I'm doing great in New Hampshire," he said.