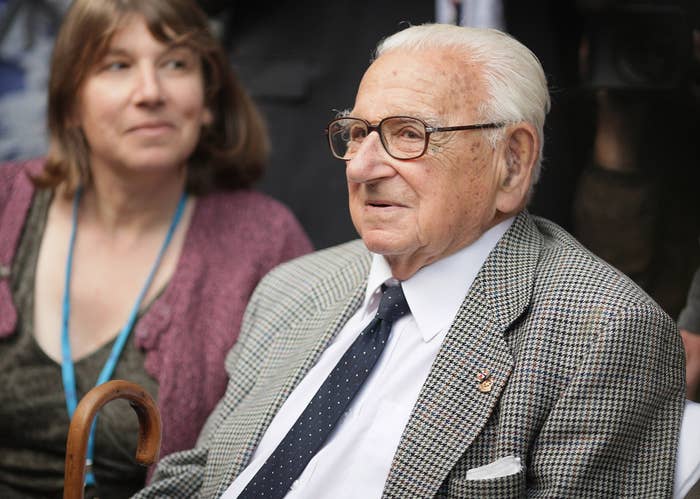 Sir Nicholas Winton — the British man who saved more than 650 children from certain death in Holocaust concentration camps by smuggling them out of Nazi-occupied Czechoslovakia and into Britain, only to keep his heroism a secret for half a century — died Wednesday at age 106.
His death was confirmed by the Rotary Club in the English town of Maidenhead, of which he was a former president.
"It is with much sadness we have to report that Sir Nicky Winton died peacefully early this morning," the club said in a statement. "Nicky's daughter Barbara and two grandchildren were with him when he died and Barbara said that he was aware of their presence."
It is estimated some 6,000 people around the world have descended from the 669 Jewish children whose escape from the Nazis Winton helped to mastermind.
According to his local Maidenhead newspaper, Winton died exactly 76 years to the day that a train left Prague carrying 241 children he helped to save.
"Your life is an example of humanity, selflessness, personal courage, and modesty," Czech President Miloš Zeman said to Winton in announcing his decision to award him the Order of the Lion, his country's highest honor in 2014.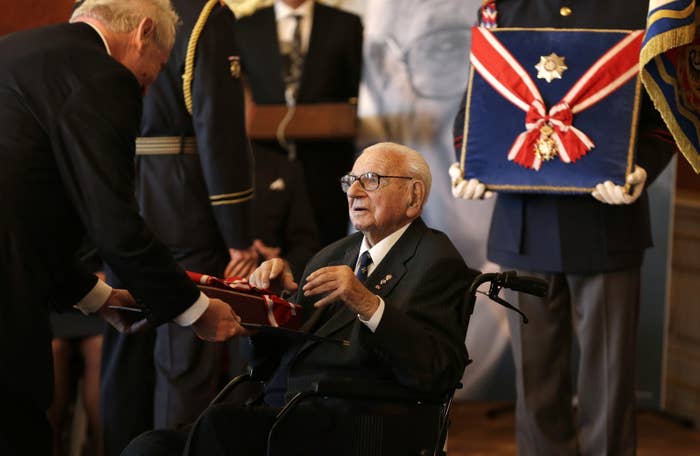 Born May 19, 1909, Winton was a 29-year-old stockbroker when he decided to cancel a planned skiing trip in Switzerland in late 1938 and instead visit Prague, the Czech capital, to assist refugee workers following the Nazi occupation.
The British government had recently voted to allow Jewish refugees under 17 into the country, in response to the series of coordinated attacks against Jews in November 1939 known as Kristallnacht. However, authorities also mandated that the children's entry into Britain was conditional upon their having a family with which to stay, as well as a deposit of £50 to be used to eventually return them to their home country.

Dreading what fate awaited the children should they remain in a Nazi-controlled territory, Winton worked in Britain to raise funds, navigate the complex international bureaucracy, and convince families to take in the children, while colleagues worked in Prague as part of the "Kindertransport" program.
"One day my father called my brother and me and he said, 'Sit down boys, you're going on a long journey'," one of the rescued children, John Fieldsend, now 84, told the BBC. "As the train was leaving my mother took her wristwatch off, passed it through the window and simply said, 'Remember us.'"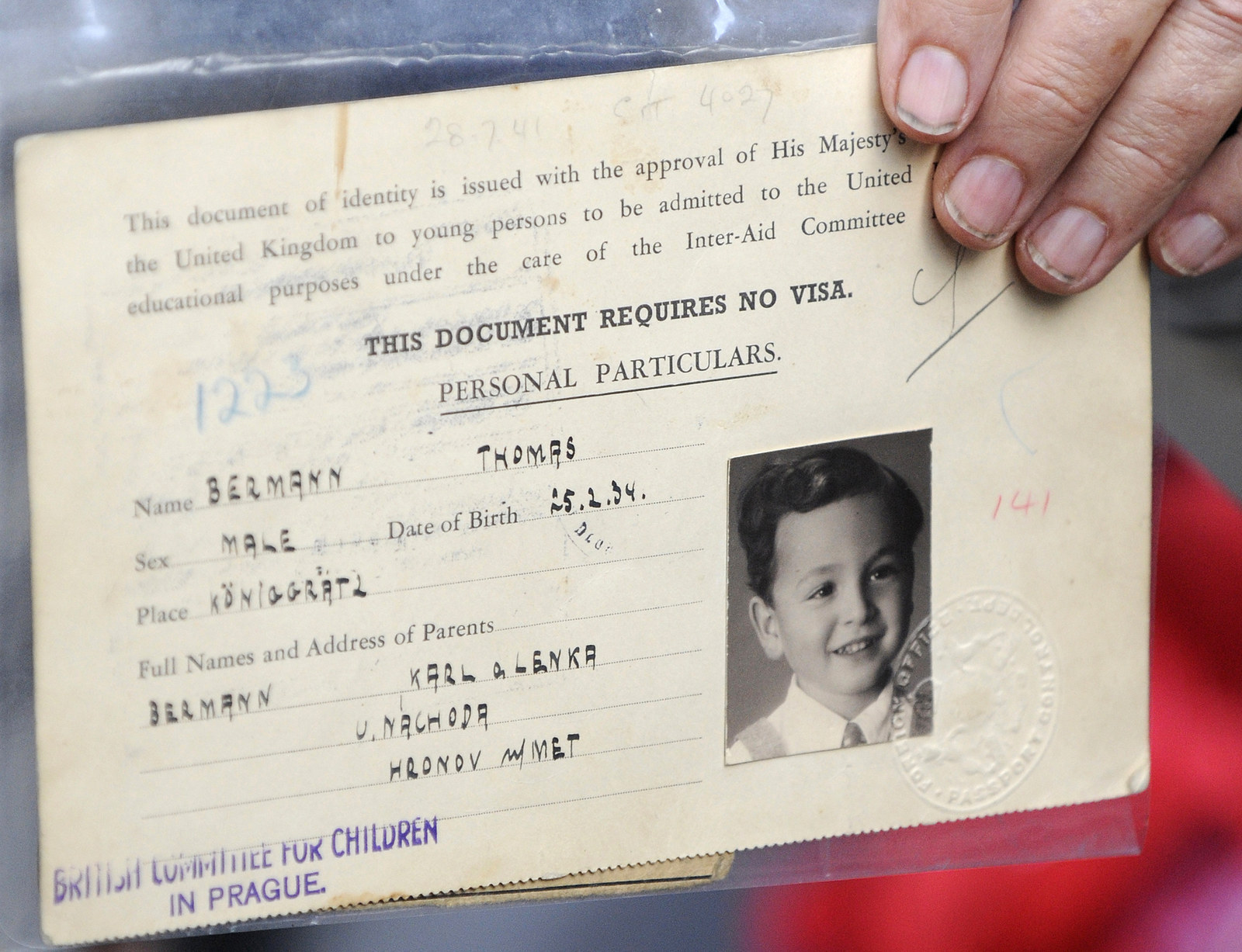 He was ultimately successful in having eight trainloads of children arrive in London, but a ninth train carrying 250 children was unsuccessful, having been scheduled to leave Prague on Sep. 1, 1939 — the day the Nazis invaded Poland and all borders were closed.
The families of many of the children Winton helped to save would eventually perish in the Holocaust.

"We didn't know we wouldn't see our parents again," another rescued child, Lia Lesser, now 84, told the BBC. "I think they must have known there was a good chance they wouldn't see us again, and they were very brave to let us go."
Winton's heroism was often compared to that of Oskar Schindler, a Nazi party member who secretly helped to save the lives of more than one thousand Jews by employing them in his wartime factories and who was the subject of the 1993 Steven Spielberg film Schindler's List.
He did not speak publicly about his actions, even to his wife Greta, until she discovered a scrapbook in their attic listing the names of the children saved.
Winton was then featured on a 1988 British television show — and surprised by numerous people who stood as one when asked, "Is there anyone in our audience tonight who owes their life to Nicholas Winton?"
Among the official recognition he received for his heroism, Winton was knighted by Queen Elizabeth in 2003 and was honored with a commendation by the U.S. House of Representatives in 2007.
"The world has lost a great man," British Prime Minister David Cameron said Wednesday. "We must never forget Sir Nicholas Winton's humanity in saving so many children from the Holocaust."
In a 1939 letter, penned as he worked to help the children escape, Winton wrote: "There is a difference between passive goodness and active goodness, which is, in my opinion, the giving of one's time and energy in the alleviation of pain and suffering. It entails going out, finding and helping those in suffering and danger and not merely in leading an exemplary life in a purely passive way of doing no wrong."'