Thousands of people marched in central Moscow on Sunday to commemorate the slain opposition leader Boris Nemtsov, who was shot dead on Friday.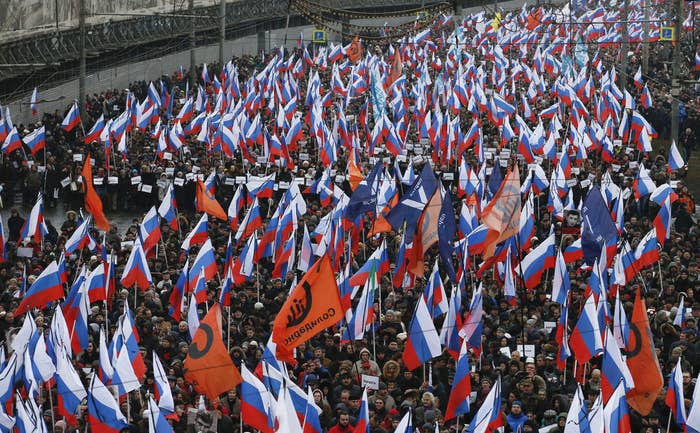 The vocal Kremlin critic and former deputy prime minister was murdered on a bridge near Red Square in an incident that President Vladimir Putin has promised to personally investigate.
Nemtsov had been due to lead an opposition rally on Sunday, but his murder transformed the march into one of mourning and remembrance.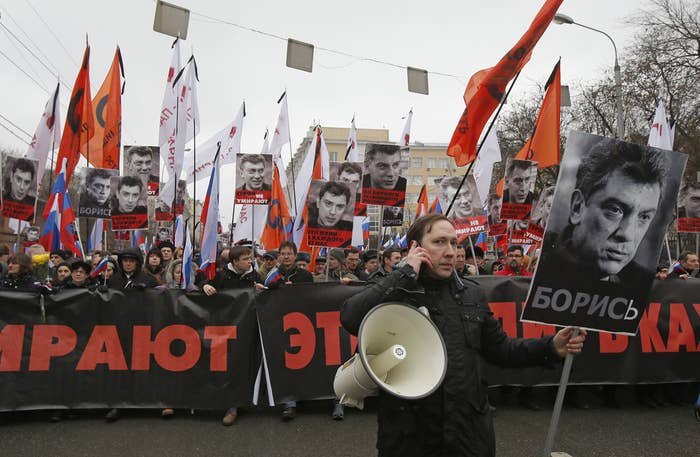 This mass of protesters waving Russian flags marched behind a banner that read: "Heroes don't die. These bullets are meant for each of us."
These protesters held placards reading, "I am not afraid."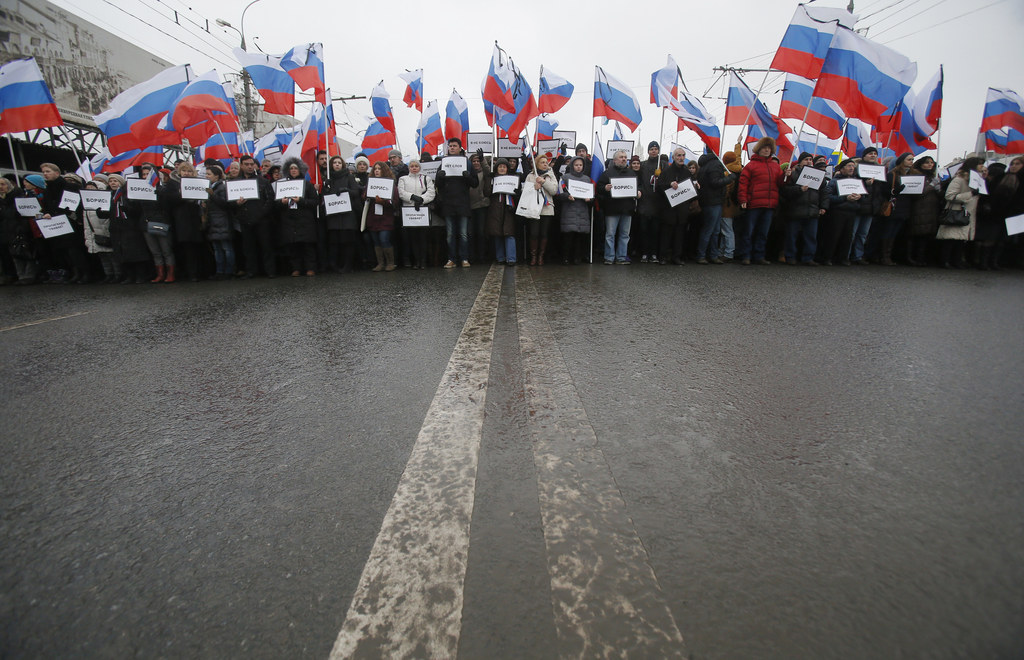 There was a heavy police presence on hand during the march.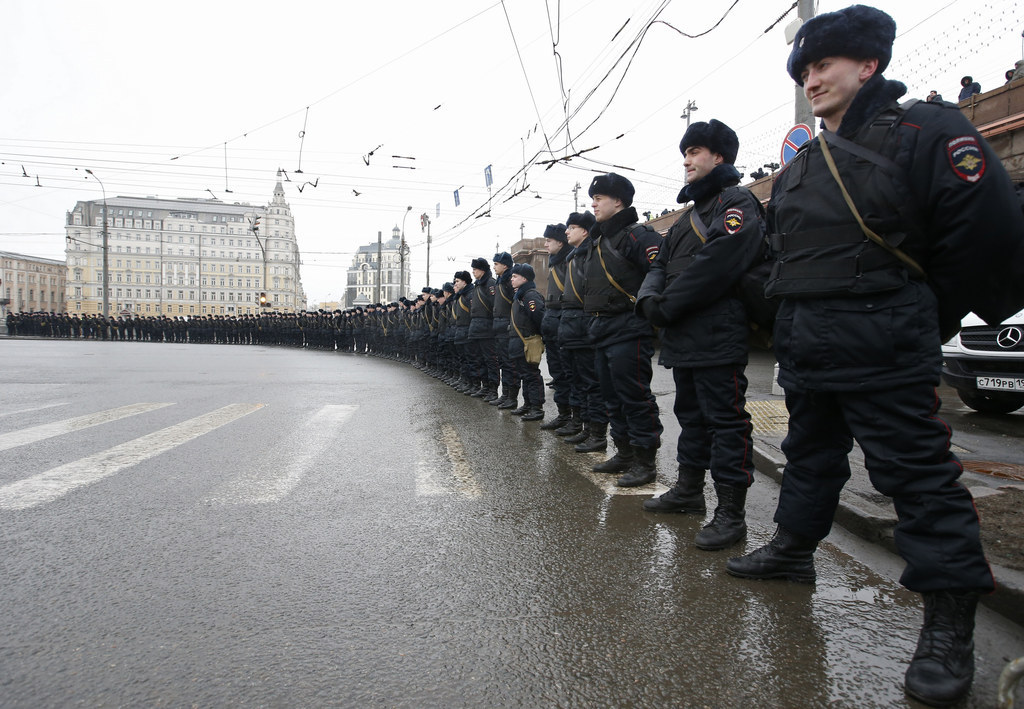 The demonstrators also marched by the site where Nemtsov was gunned down.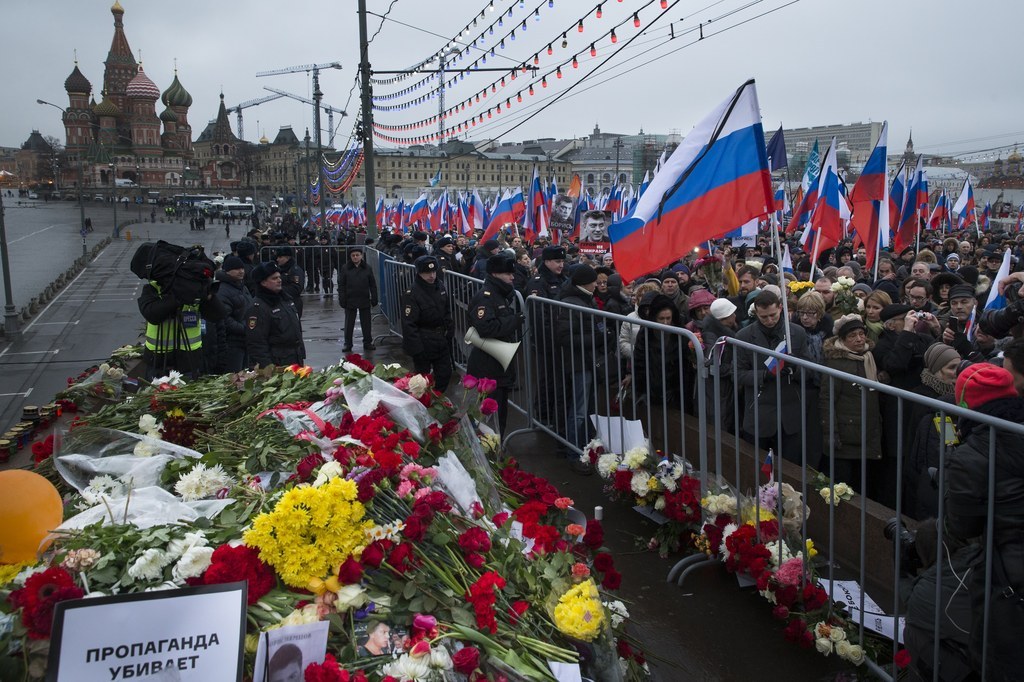 "He fought for a free Russia," these placards read.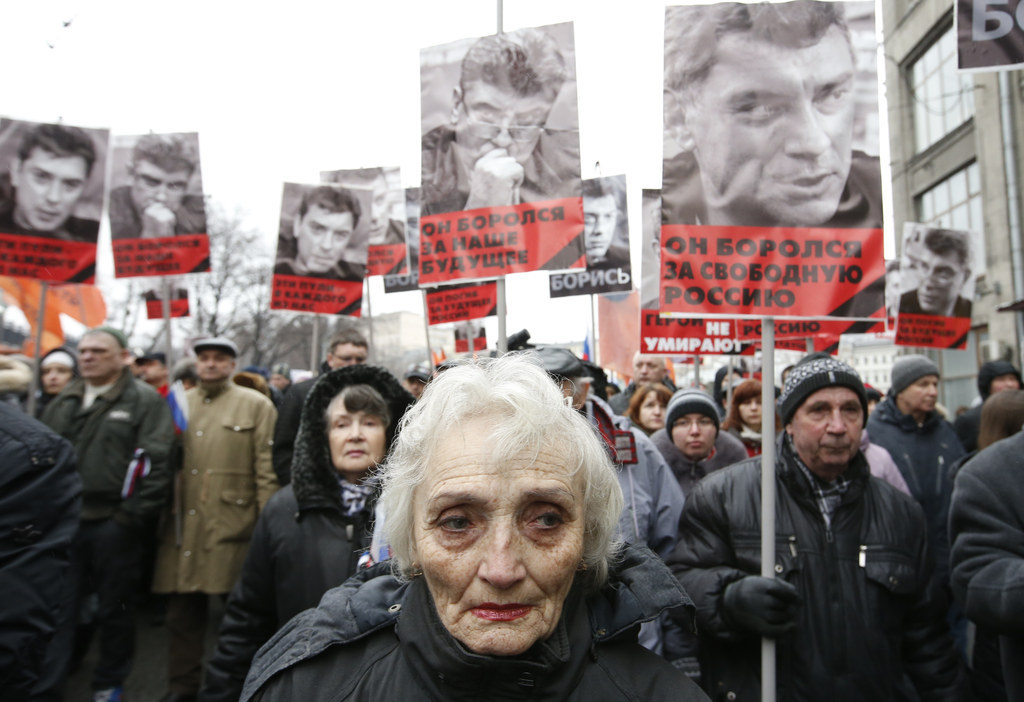 "Heroes never die," read these signs.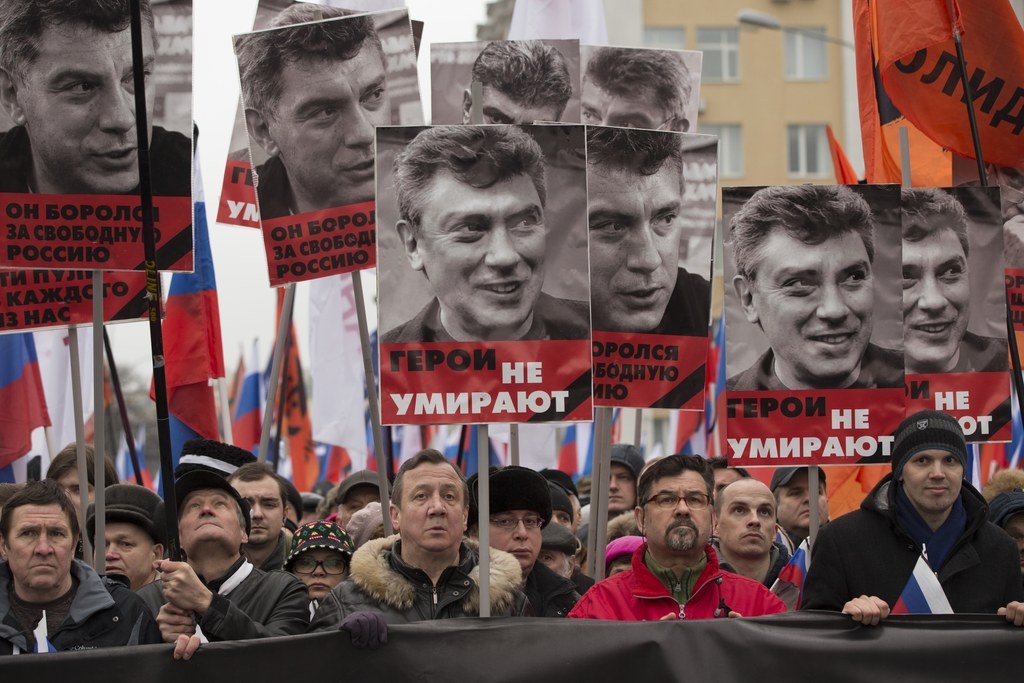 Other placards read, "They were afraid of you, Boris," and, "He died for the future of Russia."