Dylan Farrow on Wednesday pushed back on claims made by her brother Moses after he accused their mother, Mia, of physical and mental abuse and denied his father, Woody Allen, sexually assaulted his sister.
"I'm a very private person and not at all interested in public attention," Moses wrote in a lengthy blog post published Wednesday. "But, given the incredibly inaccurate and misleading attacks on my father, Woody Allen, I feel that I can no longer stay silent as he continues to be condemned for a crime he did not commit."
In response, Dylan Farrow called his statement "easily disproven" and aimed at discrediting her assault.

An assistant for Mia Farrow's publicist told BuzzFeed News they had no statement at this time.
Wednesday's blog post was yet another salvo in the long-running back-and-forth between the Farrows and Allen.
Dylan and Mia Farrow have long alleged Allen molested the then-7-year-old girl in the attic of Mia's Connecticut home in 1992. A team of investigators at Yale-New Haven Hospital wrote a contested report that found no evidence to support the claim, as did the New York Department of Social Services. However, a Connecticut prosecutor said he had "probable cause" to charge Allen, but declined to do so in order to spare Dylan from appearing in court. (The prosecutor was later rebuked for this by a disciplinary panel.)
Dylan's case received renewed public attention after she published a New York Times piece in 2014, alleging Allen led her to a "dim, closet-like attic" where he sexually assaulted her.
"He instructed me to lie down on my stomach and play with my brother's toy train that was set up," she told CBS in January of this year, "and he sat behind me in the doorway and as I played with the toy train, I was sexually assaulted.
"As a 7-year-old I would have said he touched my private parts."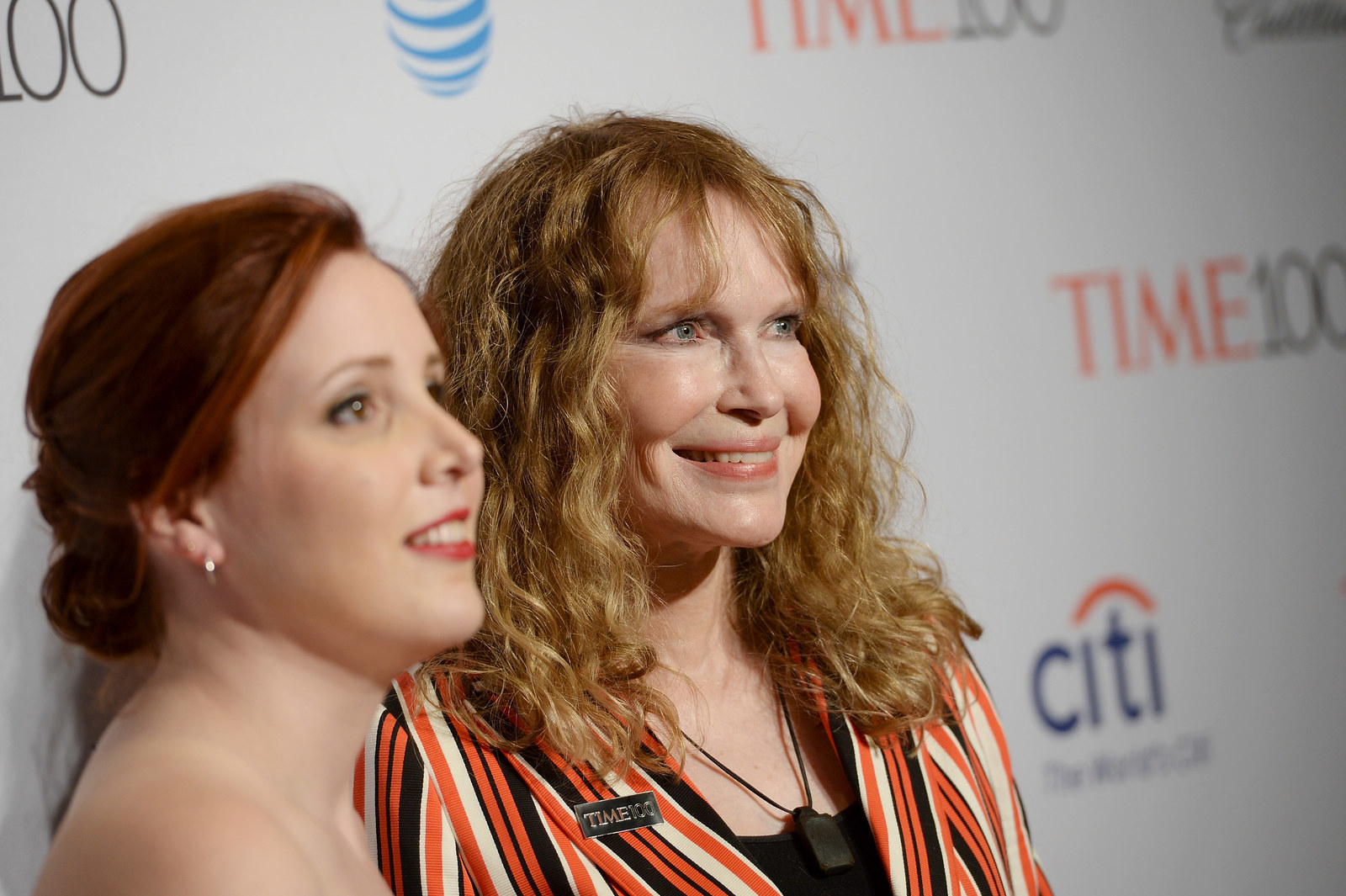 In his blog post Wednesday, Moses, who was then 14, recalled being at the home on the day of the alleged assault. Also present, Moses said, was their 4-year-old brother Ronan Farrow (the Pulitzer Prize–winning journalist, who was then called Satchel), three other children belonging to Mia's friend Casey Pascal, two nannies, and a French tutor.
Moses, Dylan, and Ronan Farrow did not immediately respond to requests for comment on Wednesday, nor did Woody Allen.
Moses challenged Dylan's version of events, including the layout of the attic where she says the assault occurred. He further alleged his mother had been physically and mentally abusive to him.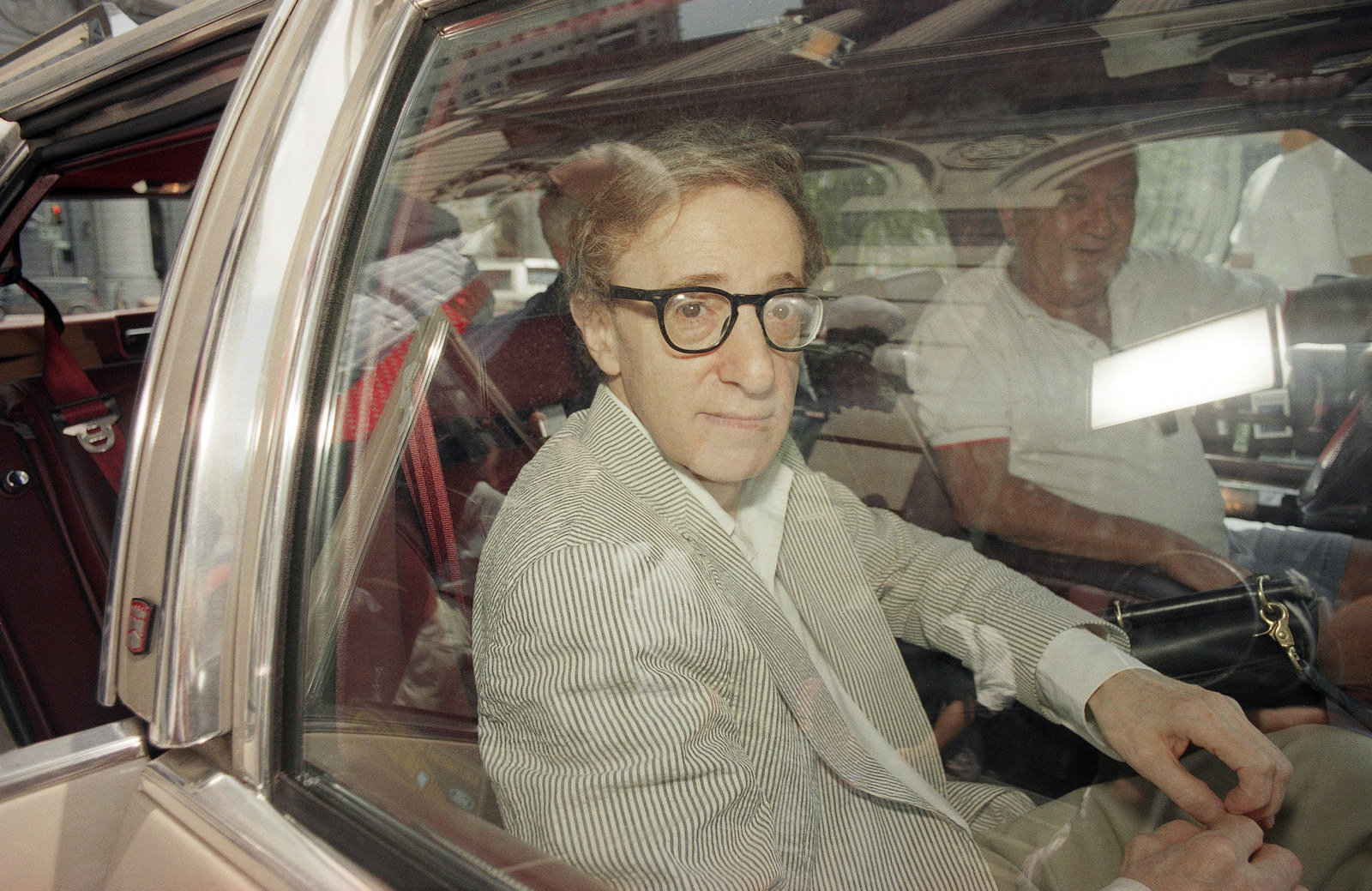 This is not the first time Moses has defended his father, having blamed Mia in January for brainwashing Dylan into believing the abuse allegation, as a parade of entertainers inspired by the #MeToo movement vowed not to work again with Allen.
The director has long denied the allegations from Dylan and Mia. In January, he said the Farrows had been "cynically using the opportunity afforded by the Time's Up movement to repeat this discredited allegation."
"I never molested my daughter — as all investigations concluded a quarter of a century ago," he said.
In a statement posted to Twitter and sent to BuzzFeed News, Dylan described Moses' account as "an attempt to deflect from a credible allegation made by an adult woman, by trying to impugn my mother who has only ever been supporting of me and my siblings."

"It's easily disproven, contradicts years of his own statements, is beyond hurtful to me personally, and is part of a larger effort to discredit and distract from my assault," she wrote.
"My brother is a troubled person. I'm so sorry he's doing this."
Ronan Farrow also posted a statement on Thursday, defending his sister and mother.
In his blog post, Moses said became estranged from his mother in his late twenties and has since undergone therapy to "appreciate the sad truth of my childhood."
"I am grateful to have awakened to the truth of what happened to us — but disappointed that it took me this long to get here," he wrote.