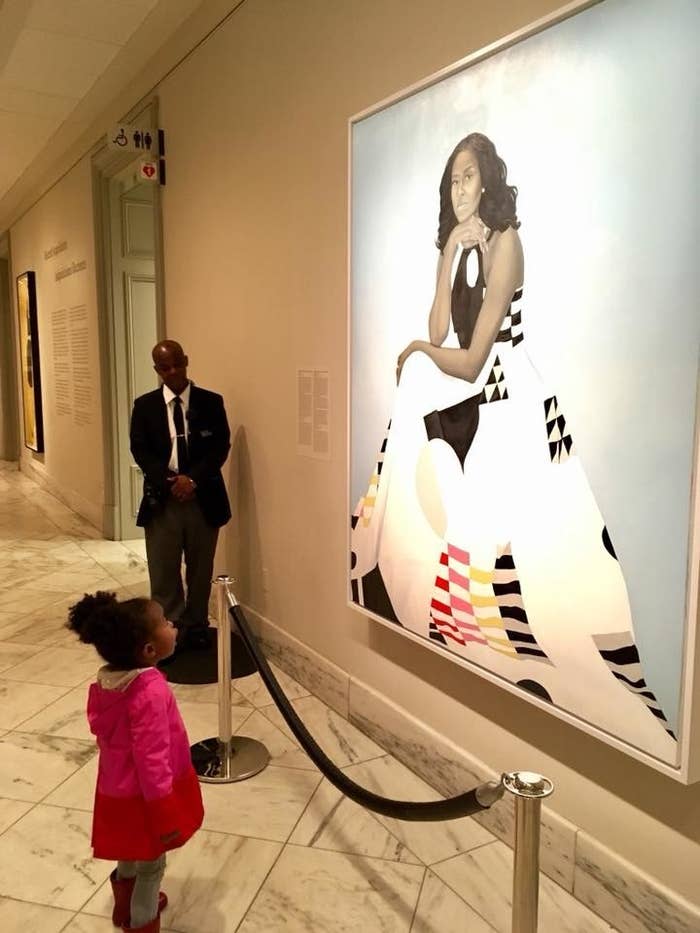 BuzzFeed News soon discovered the little girl was 2-year-old Parker Curry.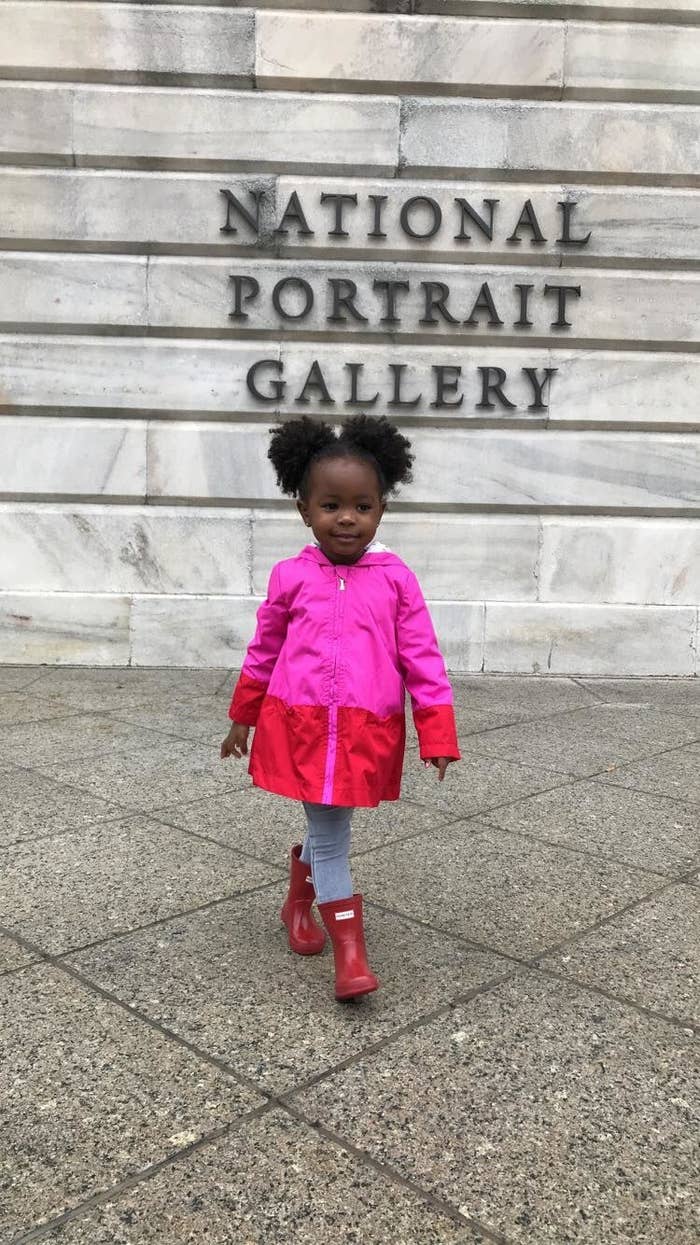 "As a little person looking at a portrait that large, I can imagine it's fascinating," mom Jessica Curry told BuzzFeed News. "She had a little moment."
"In the world we live in today, I'm just trying to raise a little girl who has opportunities to see women who look like her doing great things," Jessica said.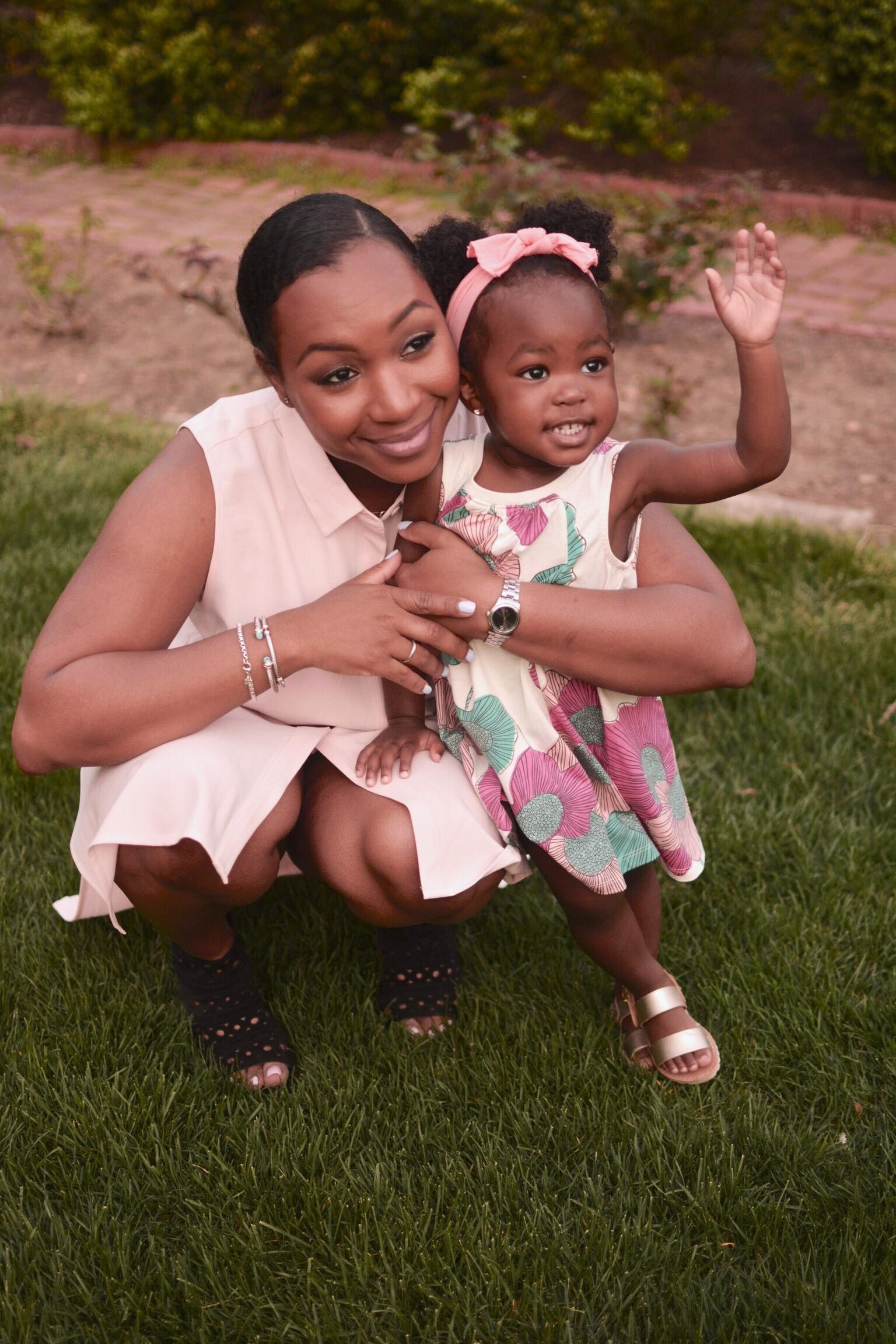 After the story went viral, Parker and Jessica appeared on BuzzFeed News' AM to DM on Monday. "I want to see her," Parker said. Asked what she would tell Obama, Parker replied: "She's a queen."
Well, on Tuesday, Parker's wish came true. The former first lady shared this footage of her dancing with the toddler as mom Jessica and sister Ava sat in the background.
"Parker, I'm so glad I had the chance to meet you today (and for the dance party)!" Obama wrote. "Keep on dreaming big for yourself...and maybe one day I'll proudly look up at a portrait of you!"
A spokesperson for the former first lady told BuzzFeed News:
Mrs. Obama learned about the photo at the same time as the rest of America. Lots of people shared it with her – she was moved and touched like so many people were – and wanted to meet with Parker. The meeting took place this morning, and I think from the photos you can get a sense of the interaction. Lots of chatting on the couch, they walked around the office, and of course danced!
Parker for president!