Karl Stefanovic, co-host of Australia's Today show, is known for his goofy on-air antics, which have ranged from a hard-hitting "interview" with Grumpy Cat...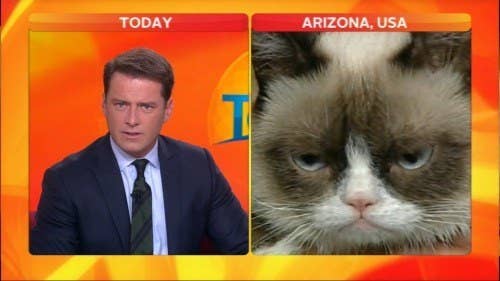 But he's also revealed himself to be a feminist by conducting a year-long fashion experiment.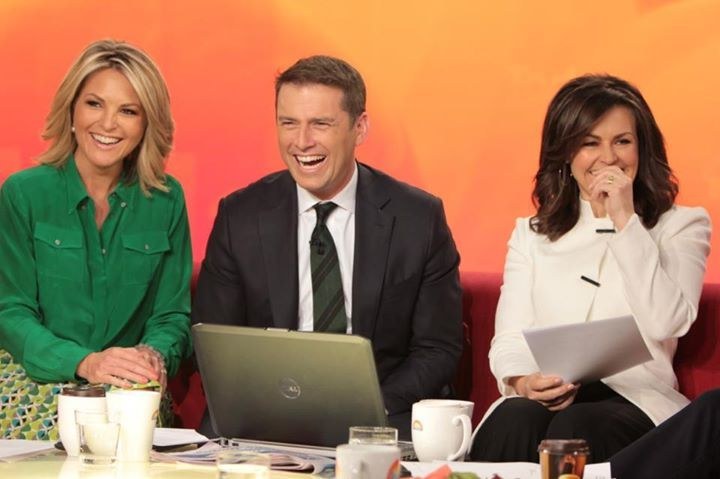 As the Australian newspaper The Age reports, Stefanvoic has been wearing the same blue suit on air for more than a year—and not a single viewer seems to have noticed.
"No one has noticed; no one gives a shit," Stefanovic told the paper. "But women, they wear the wrong colour and they get pulled up. They say the wrong thing and there are thousands of tweets written about them."
Stefanovic regularly changes his shirt and ties, but the blue suit has been a staple for more than a year.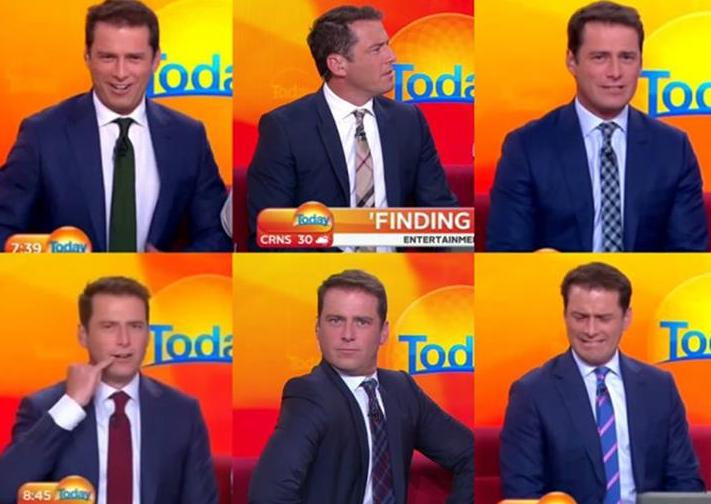 He said his colleagues are starting to complain the suit is getting a bit "stinky", but his frustration with the sexist remarks sparked the experiment.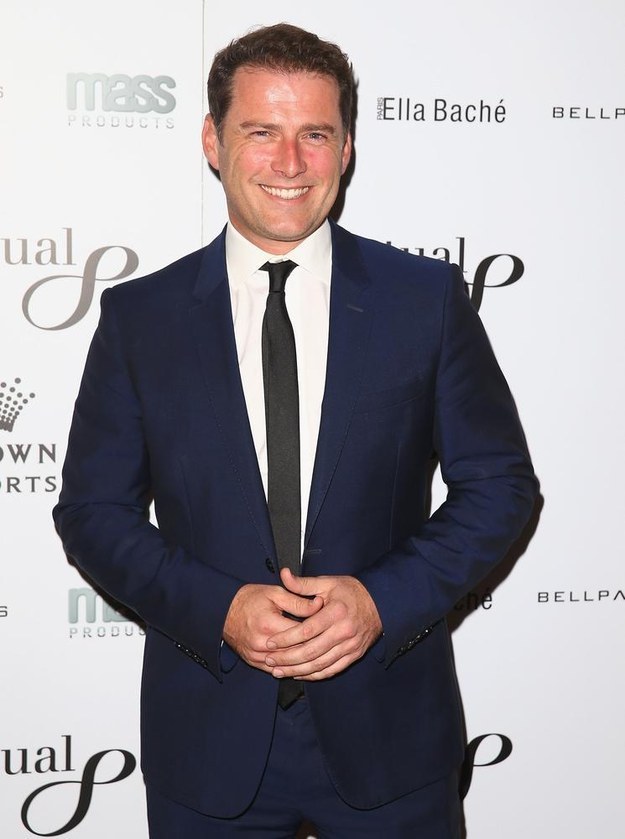 "I'm judged on my interviews, my appalling sense of humor – on how I do my job," he told The Age. "Whereas women are quite often judged on what they're wearing or how their hair is."
Last month, another Australian breakfast television host, Virginia Trioli, highlighted some of the fashion criticism she regularly receives:
Stefanovic says his co-host, Lisa Wilkinson, still receives regular fashion criticism from viewers.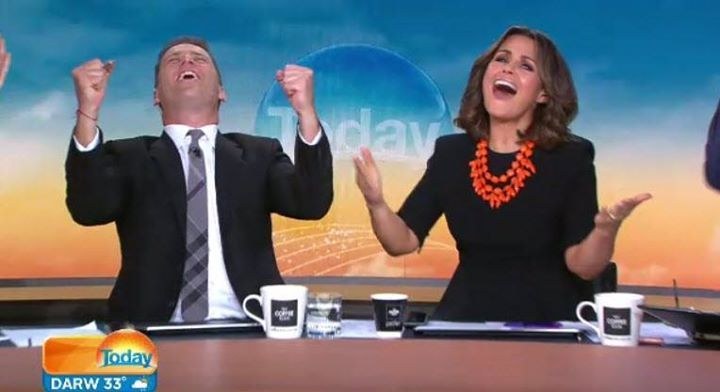 Wilkinson once shared a letter she received from a viewer, Angela:
Who the heck is Lisa's stylist?
Whoever it is has Lisa in some shocking clothes.
Today's outfit is particularly jarring and awful.
Just my two cents worth.
Get Some Style.
Now, while I know I am far from being above criticism, good sense should tell me to leave that sort of semi-anonymous stuff alone. But some mornings...
Wilkinson's response was epic:
Dear Angela,
Thanks for all of your "Get Some Style" feedback.
Please feel free to send me a list of all the outfits you don't like out of the 200 or so that I come up with each year, and I'll see what I can do.
Just so I can prepare, are we just talking about the outfits I wear for the Today Show, or the ones I come up with to wear for red carpet and charity events as well?
You'll need to be very specific because that is a lot of outfits to remember.
Please include suggested colours, sleeve lengths, skirt shapes, your preference for prints, fabric weights, jackets vs blouses, etc . . .
Of course Angela, given that I am a journalist - and not a supermodel - it is important that anything I wear allows me to feel comfortable for three and a half hours on set or perhaps outside when we're on location.
Oh, and I'm a married mother of three, so nothing too revealing.
And nothing I wear can ever clash with what Georgie is wearing. And I have a larger bust, so nothing tight, thanks. Oh, and I'm not very tall - did I mention I'm not a model? - so please take that into consideration as well.
And finally, I must never clash with Karl's ties. Or suits. Or the couch.
And I must be seasonally appropriate.
Look forward to hearing from you.
Best regards,
Lisa.
Well done, Karl, on your fashion choices/feminism.