ICYMI, the official portraits of Barack and Michelle Obama were formally unveiled at the National Portrait Gallery last month.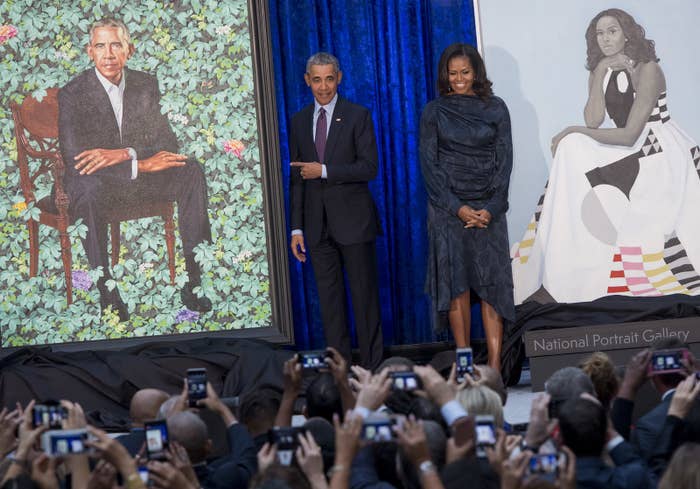 The stunning modernist painting of the former first lady was done by artist Amy Sherald.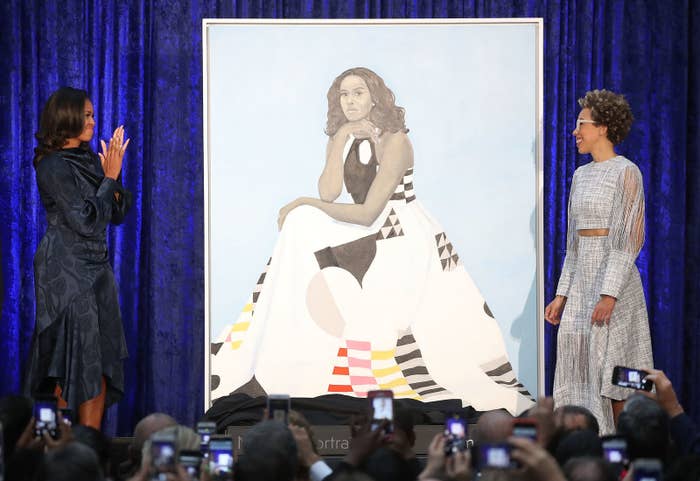 "I'm also thinking about all of the young people, particularly girls and girls of color, who, in years ahead, will come to this place and they will look up and they will see an image of someone who looks like them hanging on the wall of this great American institution," said Michelle Obama in her speech.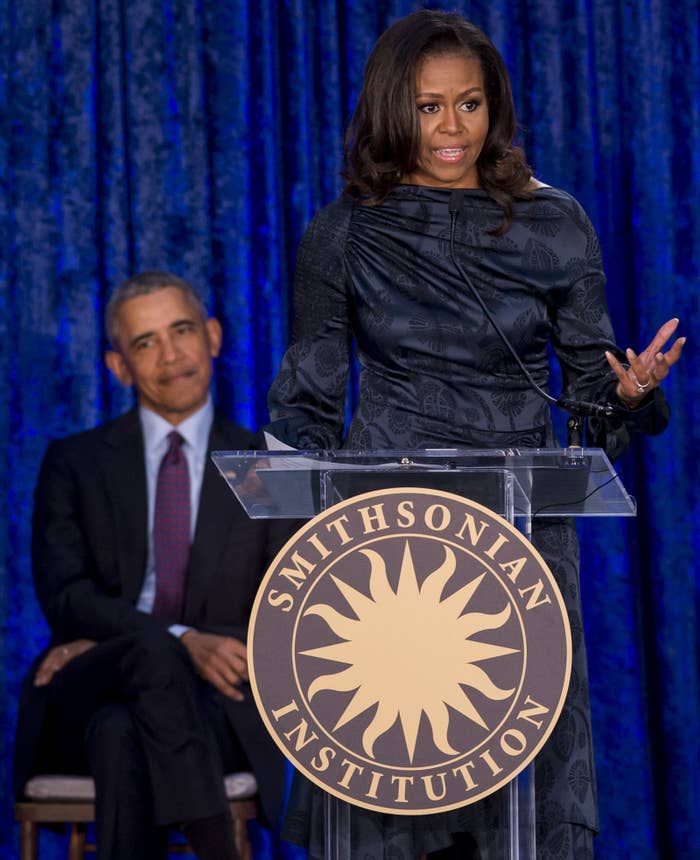 Well, check this out. Here's a photo taken at the National Portrait Gallery on Thursday of a young girl marveling at the former first lady.
The picture was taken by Ben Hines, a 37-year-old North Carolina resident who was visiting DC to see his mom, Donna.
"It was so touching and uplifting for me to see this beautiful child looking at a beautiful portrait of a powerful woman," Ben told BuzzFeed News. "I was so delighted to have been in the right place at the right time."
So who is the little girl? Meet 2-year-old Parker Curry.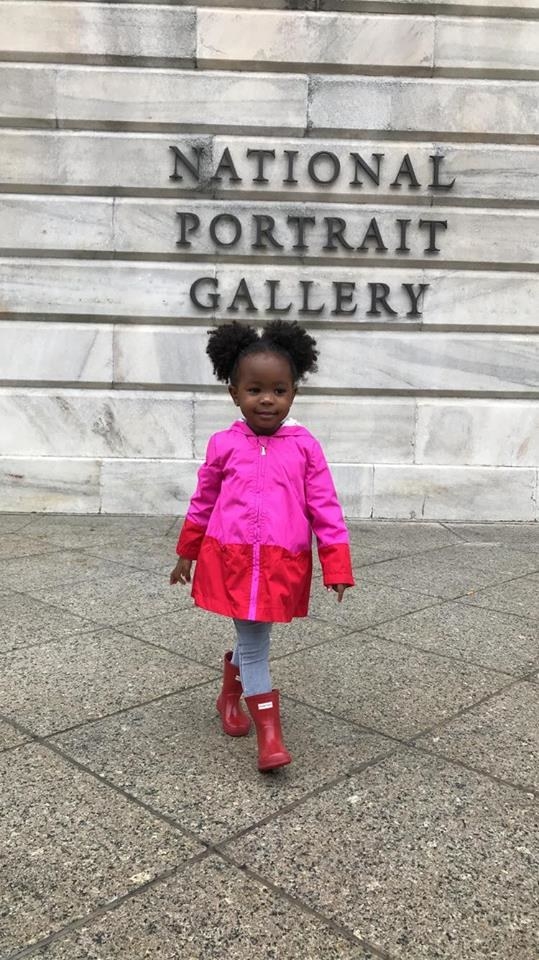 Her mom, Jessica, a small business owner in DC, said she took Parker and her 1-year-old sister, Ava, to the gallery on Thursday just to see the Obama portraits.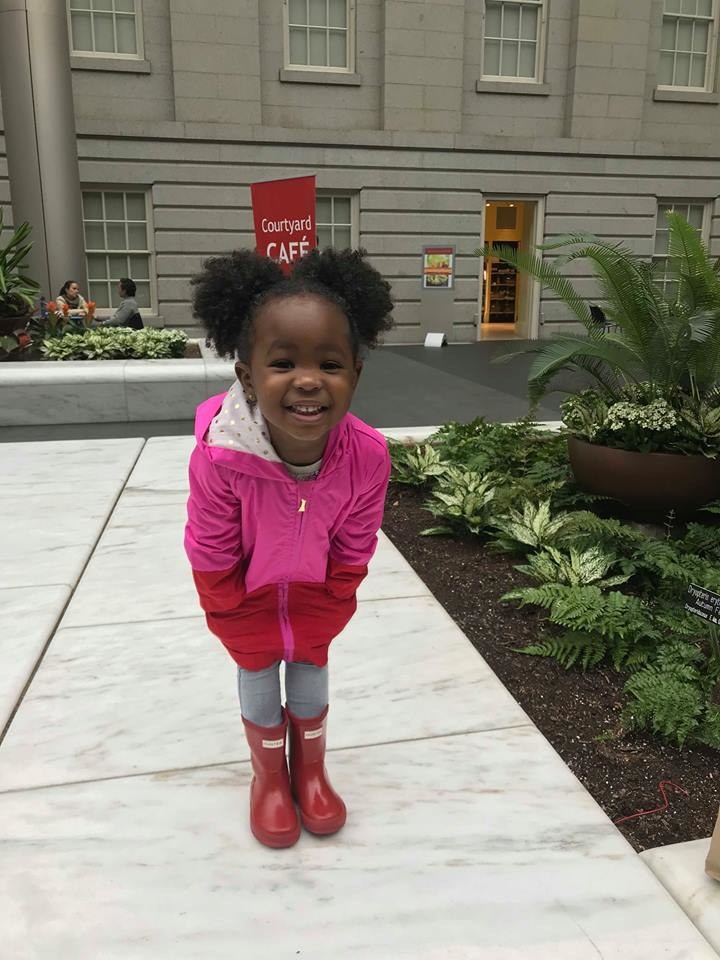 Jessica confirmed the Hines' version of events: "I was trying to get her to turn around so I could take a picture, but she wouldn't cooperate. She just wanted to stare at it. She was fascinated."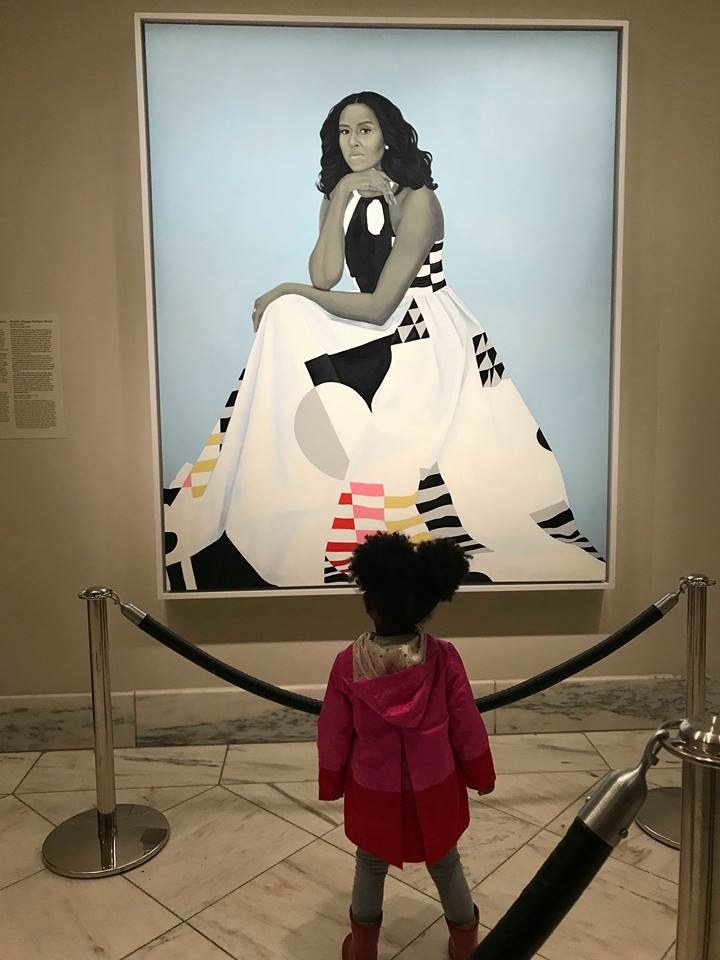 "In the world we live in today, I'm just trying to raise a little girl who has opportunities to see women who look like her doing great things," Jessica said.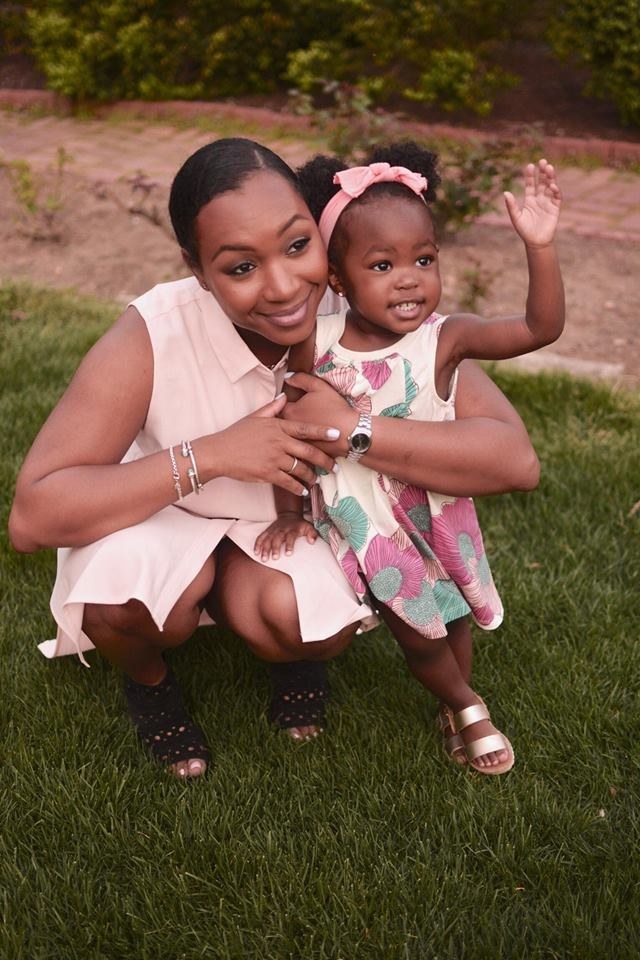 The beautiful images had people feeling very emotional.
They had others reflecting on the importance of representation.
Sherald, the painter who created the portrait, also shared Jessica's photo of Parker on Instagram, with the hashtag #representationmatters.
Sherald wrote:
Feeling all the feels. 😭 When I look at this picture I think back to my first field trip in elementary school to a museum. I had only seen paintings in encyclopedias up to that point in my life. There was a show up of work by painter @thebobartlett whose work still inspires me to this day. There was a painting of a black man standing in front of a house. I don't remember a lot about my childhood, but I do have a few emotional memories etched into my mind forever and seeing that painting of a man that looked like he could be my father stopped me dead in my tracks. This was my first time seeing real paintings that weren't in a book and also weren't painted in another century. I didn't realize that none of them had me in them until I saw that painting of Bo's. I knew I wanted to be an artist already, but seeing that painting made me realize that I could. What dreams may come? #representationmatters
Ben told BuzzFeed News that, like some people, he was initially unsure whether Sherald's portrait "captured the beauty of the first lady that I had seen and come to admire."
But he said that seeing the painting in person was a revelation.
"There's a palpable sense with both of the Obama portraits of excitement and reverence among the people standing to view them, and I think that's infectious," he said. "The little girl reflected that.
"The picture I posted shows awe and wonder, but there's also just real joy among those viewing it."
Donna said it was "a gift" to experience the moment.
"To be able to see with my son that little girl look at the first African-American first lady — there really just aren't words for that."
Do you know the security guard in the photo? Email david.mack@buzzfeed.com.