Lindsey Graham Ends Presidential Campaign
"I've hit a wall here."
"Today I'm suspending my campaign for president," the South Carolina senator said in a video posted to YouTube.
"I want to thank everyone who has taken this journey with me. You've honored me with your support. I believe we've run a campaign you can be proud of."
Graham said the centerpiece of his campaign had been national security and the fight against ISIS. He said the growing number of Republican contenders supporting putting U.S. troops on the ground to combat the militant group was a sign his campaign had influenced the race.
"I'm suspending my campaign, but never my commitment to achieving security through strength for the American people," he said.
An interview with the senator was scheduled to air later on Monday morning on CNN. "I've hit a wall here," he reportedly told the network.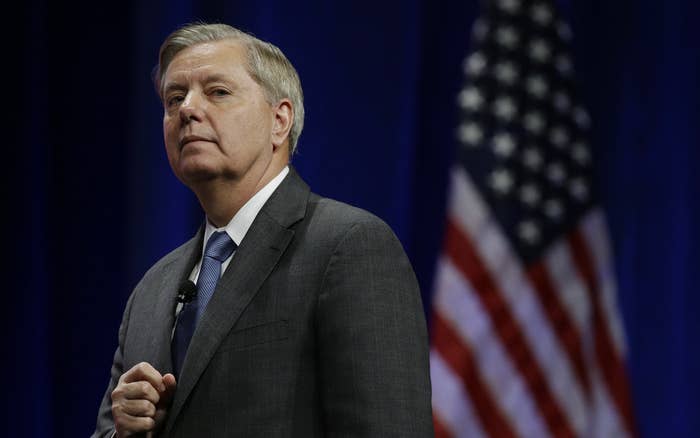 Graham's campaign never gained major support in the crowded GOP race. Despite earning the endorsement of his friend Sen. John McCain, the 2008 Republican nominee for president, Graham's poor polling meant he never qualified for any of the top-tier, primetime debates and was excluded altogether from November's Fox Business Network second-tier debate.
Graham is the fourth contender to drop out of the Republican race, after former Texas Gov. Rick Perry, Wisconsin Gov. Scott Walker, and Louisiana Gov. Bobby Jindal.