A Mississippi man was taken into custody on Sunday, suspected of fatally shooting eight people.
Authorities issued a public alert early Sunday for information on suspect Willie Corey Godbolt, 35, after deaths at three separate homes in Lincoln County in the state's south.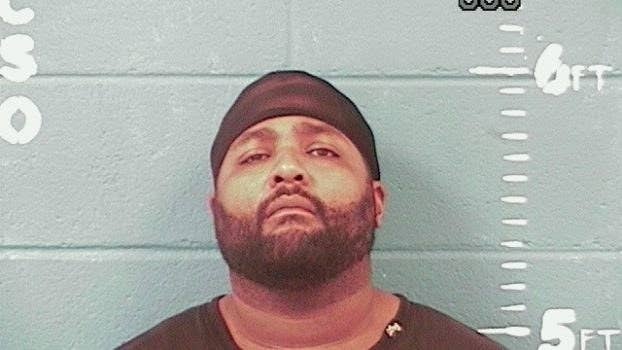 Godbolt reportedly got into a dispute with his estranged wife and her parents over his children, resulting in a shooting rampage that spanned multiple houses and ended with the death of a law enforcement official.
The shooting spree began sometime before 11:30 p.m. local time in Bogue Chitto, Mississippi Bureau of Investigation (MBI) spokesman Warren Strain told press, when authorities received a call reporting a domestic disturbance. Godbolt then moved to homes in Brookhaven.
Two boys were killed at the second location, the home of family friends, and the bodies of Godbolt's mother-in-law, 46-year-old Sheila Burage, and 47-year-old Ferral Burage were found at the third.
The stepfather-in-law, Vincent Mitchell, survived the shootings, and told The Associated Press that Godbolt's wife left Godbolt with their two kids due to domestic violence, and had been staying with him and his wife for around three weeks.
When a sheriff's deputy arrived at the scene, Godbolt seemed as if he was going to leave when he pulled a gun from his pocket and open fired on the house, Mitchell said. He and Godbolt's wife escaped the shooting, but Mitchell's wife and her sister and daughter were caught in the fire and killed.
They were identified on Monday as 55-year-old Barbara Mitchell, 53-year-old Brenda May, and 35-year-old Tocarra May, the AP reported.
Godbolt then fled that scene and went to two other homes, killing four more people.
At the second home, he kicked down a door and opened fire, the Clarion Ledger reported. Austin Edwards, 11, was killed along his cousin, 18-year-old Jordan Blackwell, the Clarion Ledger reported.
Blackwell died while shielding his other cousin, the AP reported. On Monday, 15-year-old Caleb Edwards called Blackwell a hero.
"I thought I was going to die," he told the AP.
Blackwell was a talented linebacker at Brookhaven High School, where he would have been a senior this fall. His death was mourned by teammates and classmates. Already he had been receiving interest from universities, which he proudly shared on his Twitter account.
Strain did not immediately respond to requests for comment, but told the Associated Press that the suspect was taken into custody on Sunday morning and was being treated in a hospital for a gunshot wound.
The sheriff's deputy killed by Godbolt was identified as William Durr, 36.
Durr served two years at the Lincoln County Sheriff's Department and four years with the Brookhaven police department. He was married with an 11-year-old son.
Durr's boss, Lincoln County Sheridd Steve Rushing , said that Durr was a ventriloquist performed his act for children at schools and churches around town.
In an interview with the Daily Leader, Rushing said Durr "had a heart of gold."
"He would do anything to help anybody," he said.
The names of the other victims were not immediately released.
"It's a small community and everybody is hurting in one way or another," Rushing said. Durr, he added, "died a hero doing his job."
A reporter with the Clarion Ledger newspaper was on scene as Godbolt was arrested.
In an extraordinary moment, the reporter interviewed Godbolt as he was handcuffed. "Suicide by cop was my intention," he said. "I ain't fit to live, not after what I've done."
Godbolt told reporter Therese Apel that his "pain wasn't designed" for the sheriff's deputy who was killed. "He was just there."
"We was talking about me taking my children and her sister, the auntie, called the police," he said. "I was having a conversation with her step-daddy and her momma and her, my wife, about me taking my children, and someone called the officers, people who don't even live at the house. That's what they do. They intervene and cost him his life. I'm sorry."
"So what's next for you?" Apel asked.
"Death," he responded. "Death. My intentions was to have the guy kill me. I ran out of bullets."
Extended video posted on the Clarion Ledger website shows Godbolt saying "suicide by copy was my intention."
Gov. Phil Bryant posted on Facebook about the incident and the death of the sheriff's deputy.