After starting the season with 5,000–1 odds, Leicester City was for the first time crowned Premier League champion on Monday, capping off a fairy-tale season that will go down in sporting history.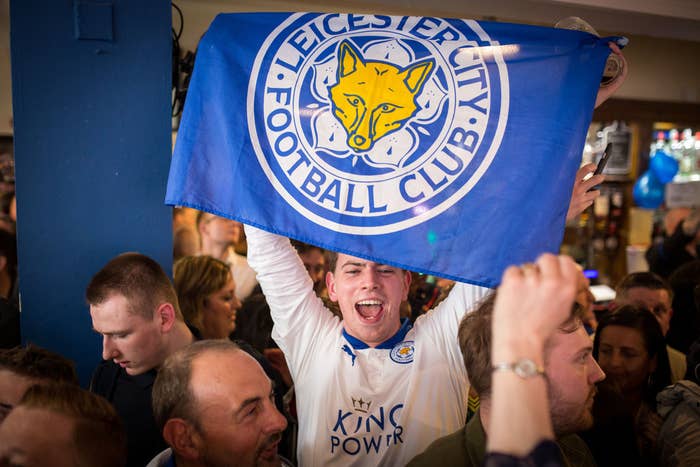 The club claimed the title after Chelsea and Tottenham had a 2–2 draw at London's Stamford Bridge stadium. Tottenham had needed a victory in order to stop Leicester City claiming the championship title.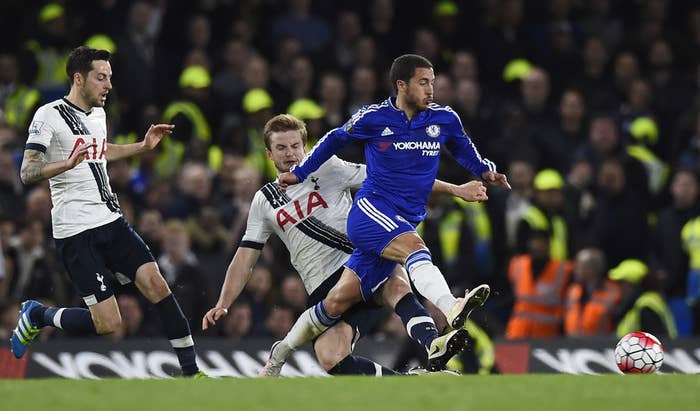 With Tottenham leading 2–1 in the final minutes of the second half, a goal by Chelsea midfielder Eden Hazard leveled the score, helping Leicester City clinch its first Premier League title in the club's 132-year history.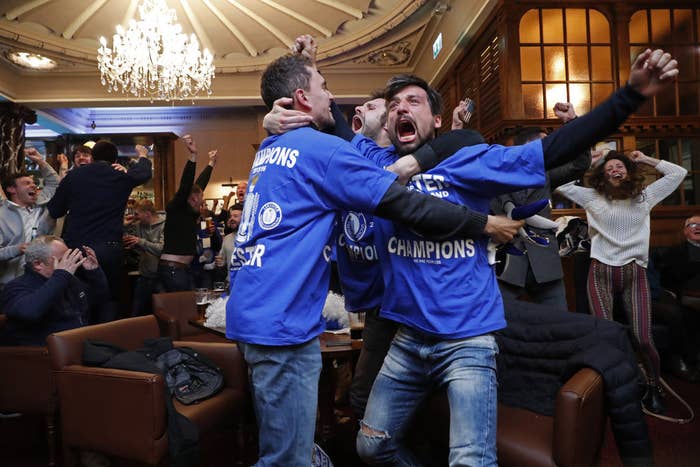 "From a team that spent the majority of last season rooted to the bottom of the table and among the favourites for relegation this term, a combination of team spirit, hard work and talent has seen them transform into champions," the club said in a statement.
Christian Fuchs filmed the moment he and his fellow LC players became champions.
With the win, midfielder Andy King has won Premier League, Championship, and League 1 medals all with Leicester City.
Here are a bunch of awesome photos of Leicester City fans at the moment their club won.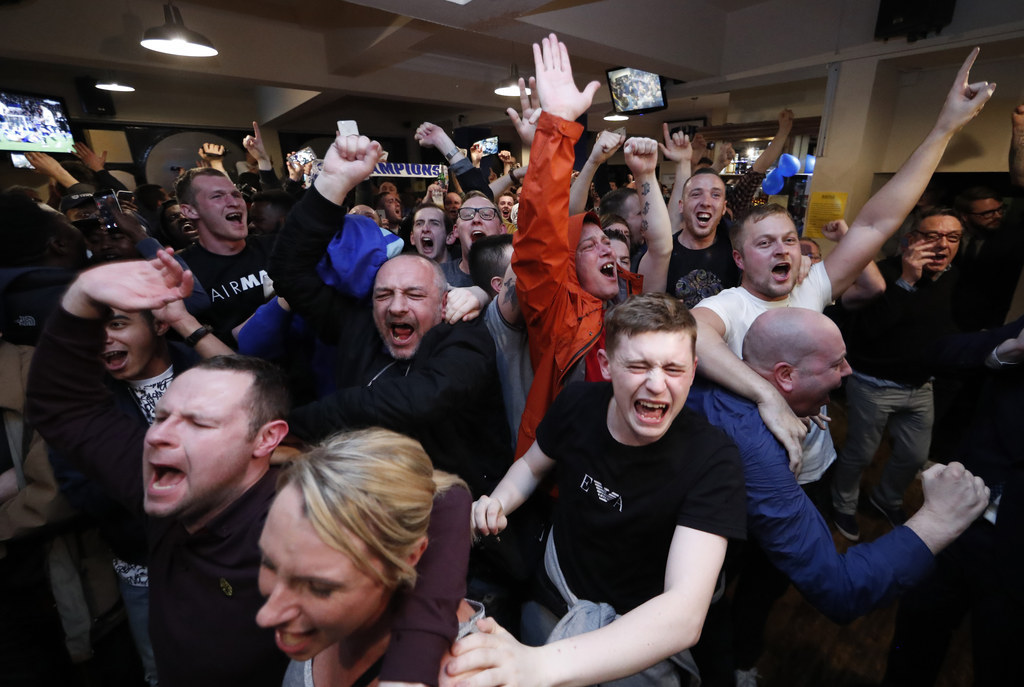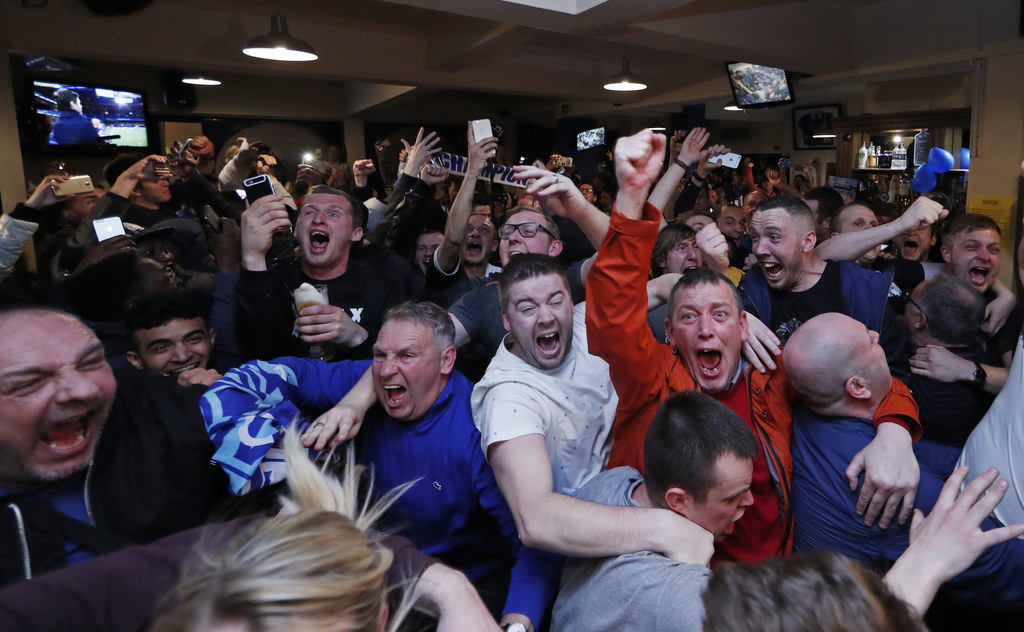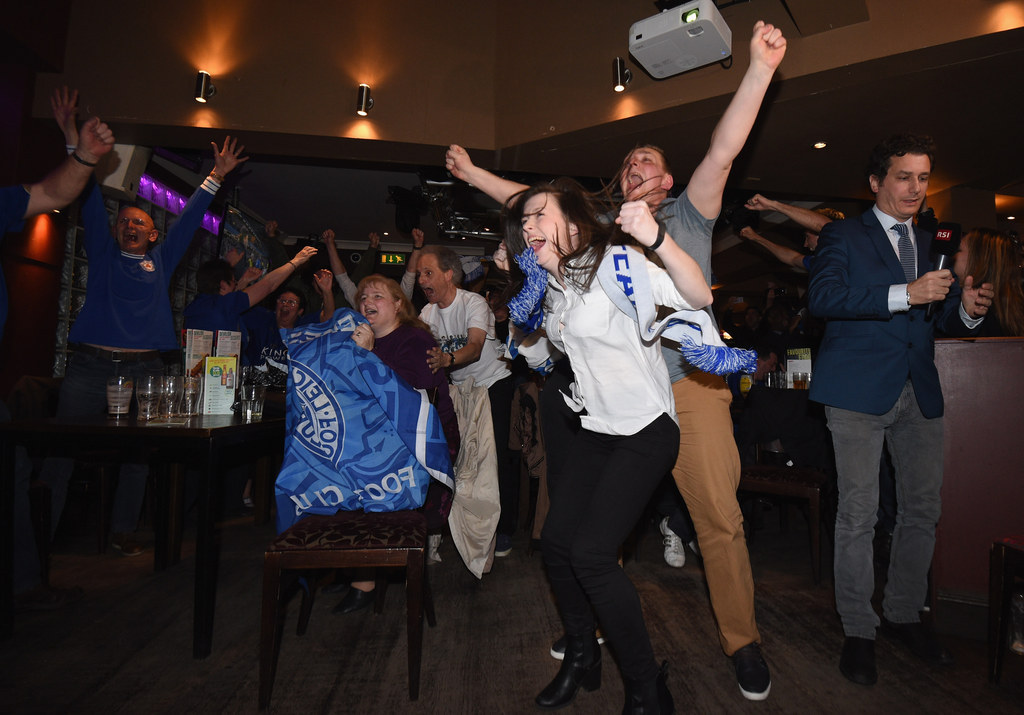 The club will play Everton on May 7, after which they'll receive the championship trophy.