The long-awaited reboot of Ghostbusters premiered Saturday in Los Angeles, and the film's four stars looked like they were having the time of their lives.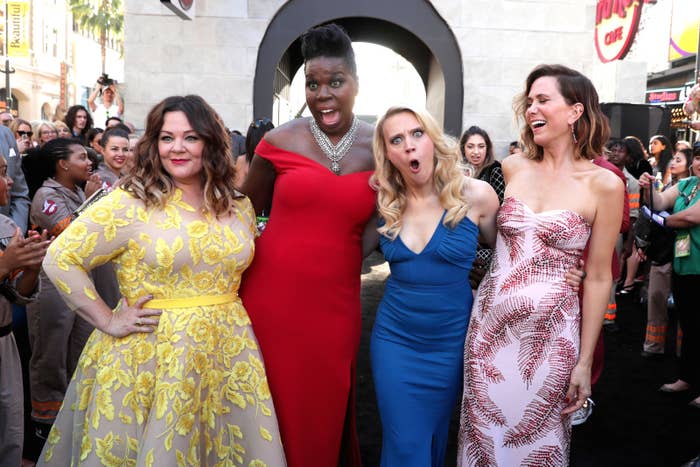 Ever since the film was announced, however, the movie has been attacked in some corners of the internet for having an all-female cast.
But one photo from the premiere is serving as a heartwarming reminder of just what having the female Ghostbusters cast actually means to young girls.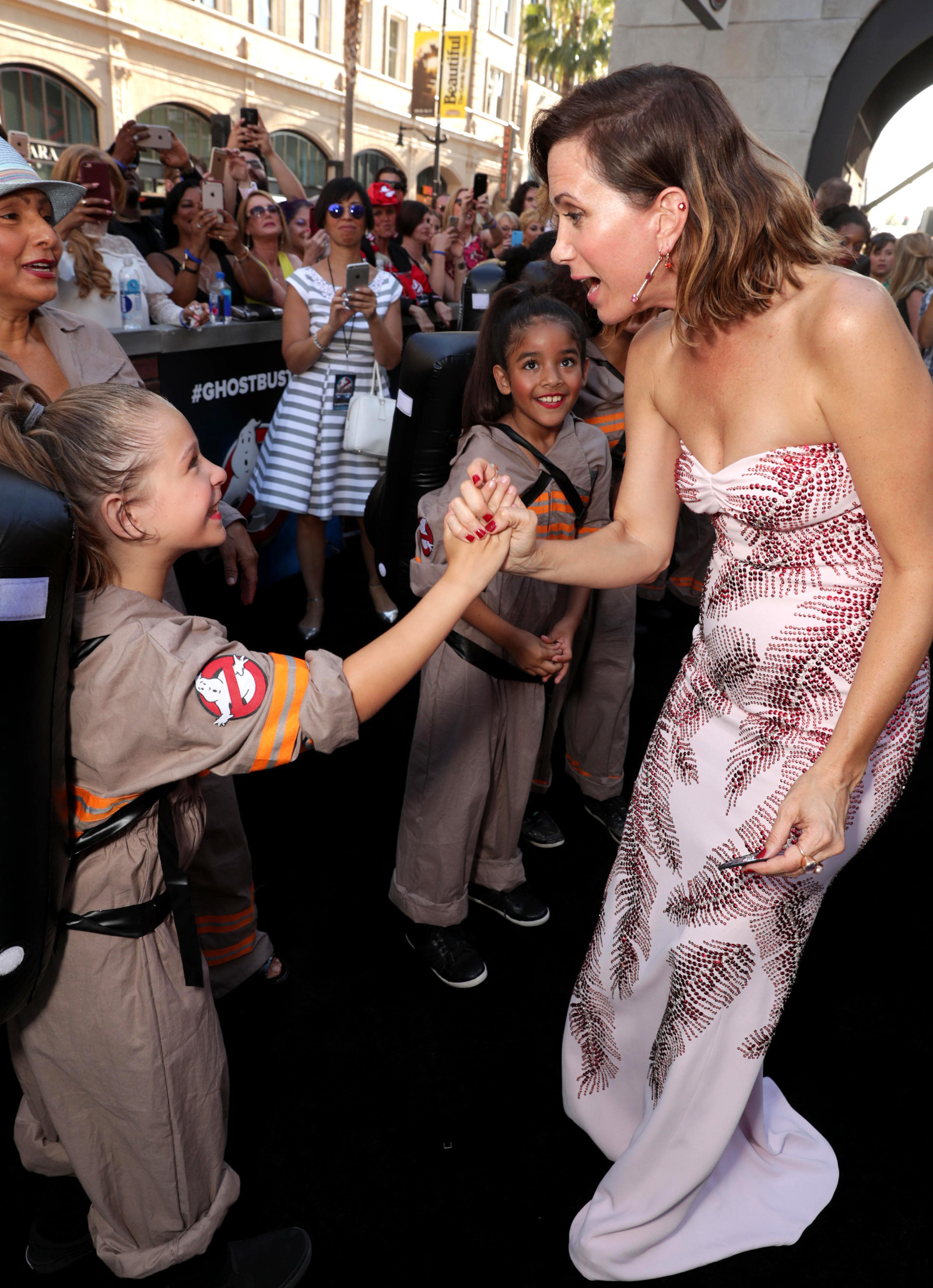 Comedian and podcaster Zach Heltzel tweeted this photo on Sunday of Kristen Wiig high-fiving a young girl dressed in Ghostbusters garb.
It's since been favorited by thousands of people — and it's pretty clear why.
Just look at these faces!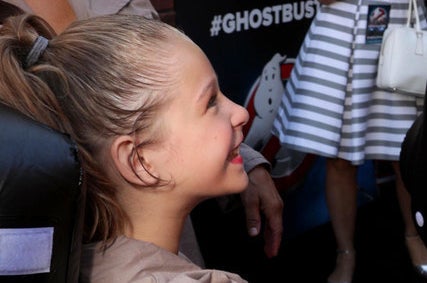 The girls were among a big group of costumed kids who performed on the red carpet.
This was some serious girl power.
It was all too much awesomeness for some.
While others wondered how anyone could not help but FEEL FEELINGS at the photo...
The smiling girl in the rear of the photo is 9-year-old Marissa Soto and she loved meeting the movie's cast, her mom Alma Garcia told BuzzFeed News.
"After shaking hands with or high-fiving every one of the female ghostbusters, she said she was never washing her hands," Garcia said.
Natalie Lopez, 10, is the other girl in the photograph, Garcia said.

"The cast was so nice and beautiful, and my daughter loved that in the movie they are tough. She said she wants to be just like Kristen Wiig," Garcia said.

"I'm just overwhelmed with joy with this picture going viral."
Another tweet being widely shared compiled the Wiig photo with young costumed girls interacting with Rey from Star Wars (Daisy Ridley) and Supergirl (Melissa Benoist).
"This is important," the caption read.
Anna Spiess, the 16-year-old girl who tweeted the images, said she was overjoyed when she saw the photo of Wiig with the young fans.
"It is important for young girls to realize that they, after all, are a valid part of this society and can be anyone they want to be, even a GHOSTBUSTER!" Speiss wrote in an email to BuzzFeed News.
Speiss, who was born in Britain but now lives in Germany, said it's important for girls to see themselves represented onscreen.
"I haven't seen the new Ghostbusters yet, but whether it is good or not, I can say that girls are finally starting to become a part of the film industry, and I can see change coming," she said. "So, strong leading ladies are more than important. Girls can be heroes too."