Police Find Body Of Missing Ohio State Athlete Kosta Karageorge
The 22-year-old Ohio State University football player and wrestler had been missing since Wednesday. Police have said it appears Karageorge died from a self-inflicted gunshot wound.
Columbus police have confirmed to BuzzFeed News that a body found near the campus of Ohio State University is that of college athlete Kosta Karageorge.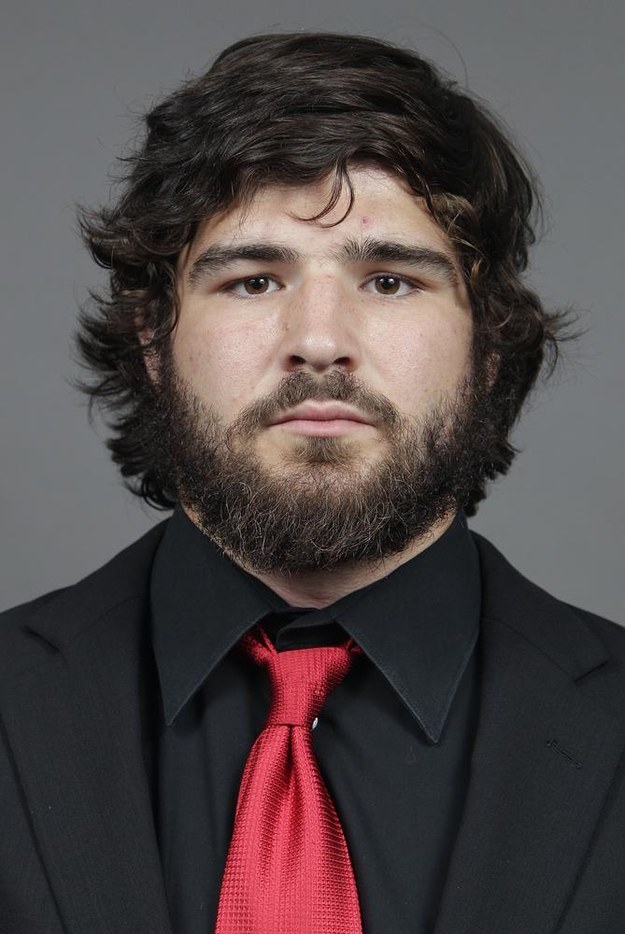 Police and volunteers have been searching for the 22-year-old defensive linesman and wrestler, who had last been seen early Wednesday morning.
On Twitter, police said that a preliminary report suggested Karageorge died of a self-inflicted gunshot wound.
His mother, Susan Karageorge, told NBC affiliate WCMH that her son suffers from concussions. She said he had sent her a text message shortly before his disappearance in which he apologized for being an "embarrassment" as a result of the concussions.
OSU's athletics department said it was "shocked and saddened" at the news:
The NCAA also offered its condolences:
During his team's home game on Saturday, the stadium was quiet as a missing poster was displayed on the scoreboard when Karageorge's name was called.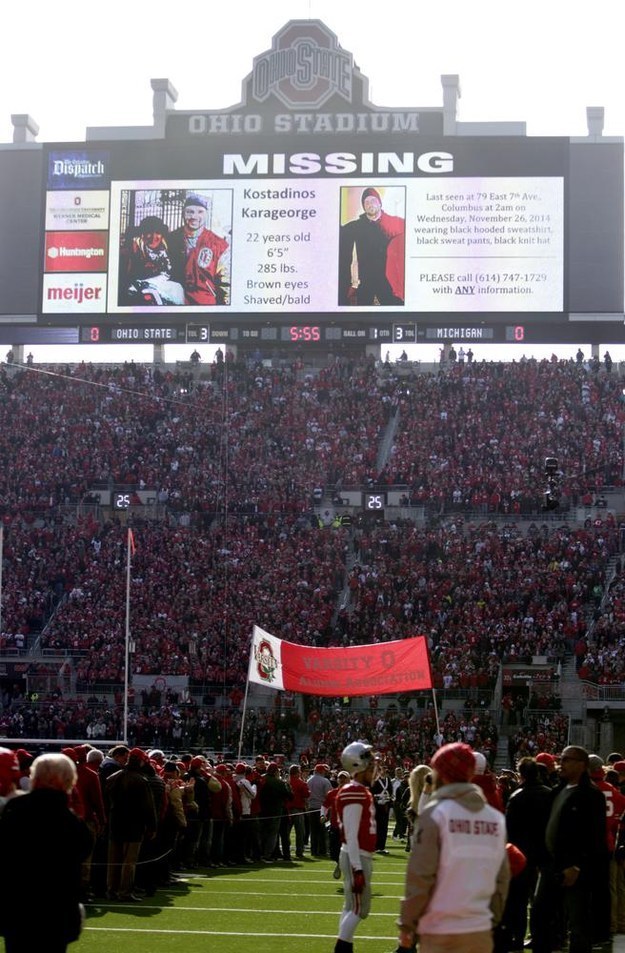 "My thoughts and prayers go out to the Karageorge family and their friends," said U.S. Congresswoman Joyce Beatty, who represents central Ohio, including OSU.
"It has been reported that this caring and talented young man was suffering from concussions," Beatty said in a statement on Dec. 2. "I have been and will continue to advocate for more to be done to keep our student-athletes safe and healthy"