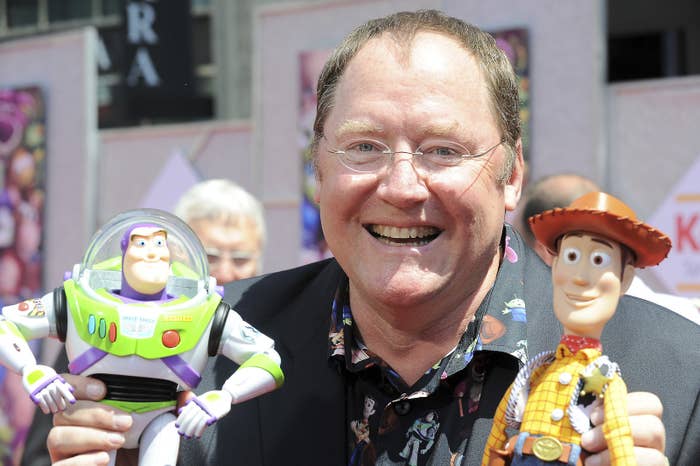 John Lasseter, the chief creative officer at Pixar and Walt Disney Animation, announced Tuesday that he is taking a leave of absence for making staff feel "disrespected or uncomfortable."
Lasseter, who was the director behind popular films Toy Story, A Bug's Life, and Cars, announced his decision to take a six-month sabbatical in a memo to staff first obtained by the Hollywood Reporter and later by Variety.
"It's been brought to my attention that I have made some of you feel disrespected or uncomfortable. That was never my intent," Lasseter wrote. "I especially want to apologize to anyone who has ever been on the receiving end of an unwanted hug or any other gesture they felt crossed the line in any way, shape, or form. No matter how benign my intent, everyone has the right to set their own boundaries and have them respected."
A Pixar spokesperson did not immediately respond to a request for comment.
Shortly after Lasseter's statement was leaked, the Hollywood Reporter published a story alleging he had engaged in a "pattern" for inappropriate physical contact with colleagues and staff.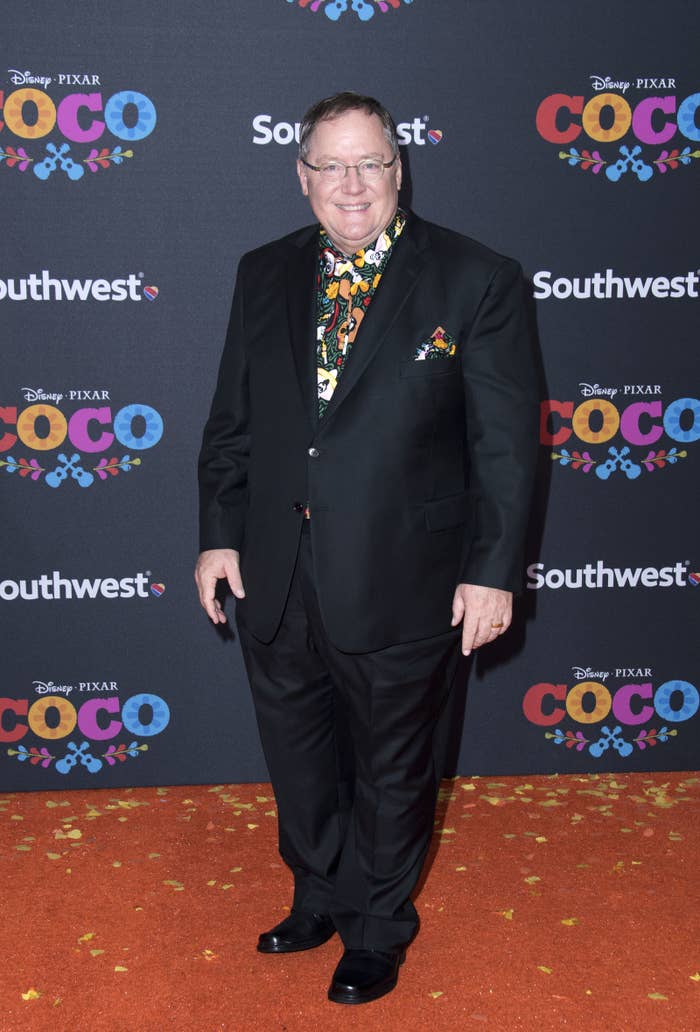 Lasseter was one of the first employees at Pixar Animation Studios, and has come to define the past 25 years of feature animation more than any other individual. He was nominated for an Academy Award for the 1986 animated short film Luxo Jr., Pixar's first production as an independent studio. The film's two characters, a large lamp and its apparent child, became part of Pixar's iconic logo, which opens every one of its films.

Toy Story, released in 1995 and cowritten and directed by Lasseter, was the first feature-length film animated entirely by computers. (The film won a special achievement Oscar that year.)
When Disney purchased Pixar in 2006, Lasseter became chief creative officer of both Pixar and Walt Disney Animation, and he's largely credited for helping to revive the latter's stature with films like 2009's The Princess and the Frog, 2012's Wreck-It Ralph, 2013's Frozen, and 2016's Moana.

Pixar Animation's features alone have grossed more than $11.2 billion worldwide, which doesn't account for the vast ancillary revenue generated by DVD and Blu-ray sales, merchandising, and Disney's many theme parks.
Pixar's latest film, Coco, will be released in the US on Wednesday. Lasseter is the movie's executive producer.
CORRECTION
Lasseter was nominated for an Academy Award for the short film Luxo Jr. A previous version stated that he had won.