Jeb Bush "Actively" Exploring The Possibility Of Running For President
The former Florida governor and brother to George W. Bush made the announcement on Facebook.
Former Florida Gov. Jeb Bush, who has been mentioned as a potential presidential candidate this year, announced he is "actively" exploring the possibility Tuesday morning on Facebook.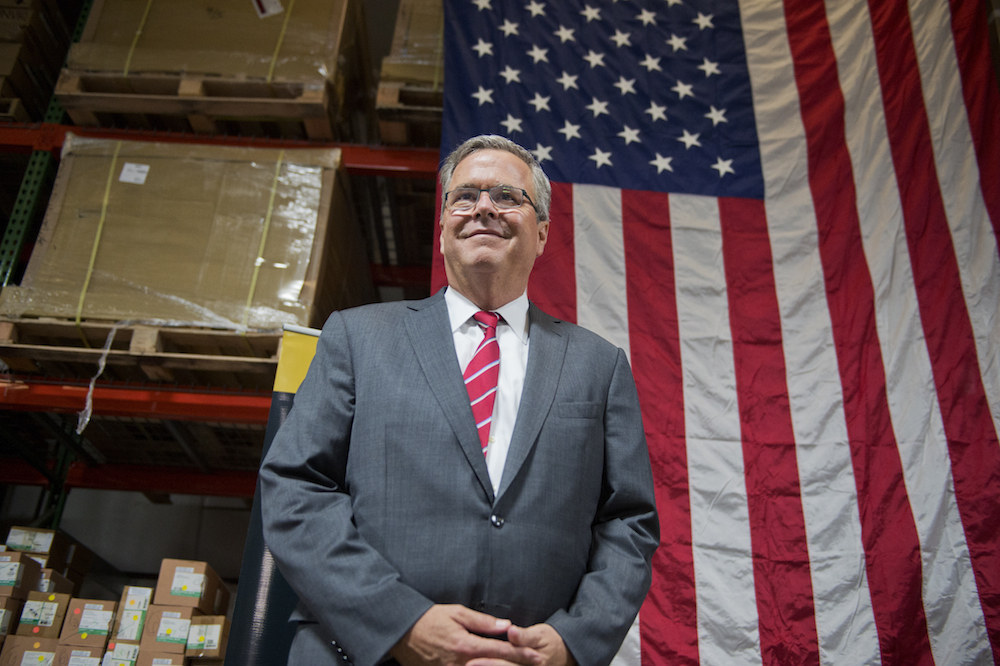 "As a result of these conversations and thoughtful consideration of the kind of strong leadership I think America needs," Bush wrote in the Facebook post, "I have decided to actively explore the possibility of running for President of the United States."
Although the former governor is not launching a formal exploratory committee yet, the announcement Tuesday signals he is very likely to run for president in 2016.
The brother of former President George W. Bush and son of former President George H.W. Bush, Bush served as the governor of Florida for two terms, which were generally seen as successful. Since exiting the governor's mansion, Bush has been particularly outspoken on the issues of education and immigration; in particular, he supports the national federal standards installed by Common Core, a deeply unpopular stance with many conservatives. Bush, who is Catholic, is a vocal social conservative, particularly on abortion.
This year, Bush has publicly ruminated about the possibility he will run for president. News about his decision-making process has spiked in recent weeks.
The former governor, who has not run for elected office since 2002 and not served in elected office since 2007, announced the formation of a new leadership political action committee, which will allow him to make political contributions in state races.
Despite the non-official nature of the announcement, the prospect of a Bush candidacy puts accelerated pressure on other potential Republican candidates. For instance, Bush and Florida Sen. Marco Rubio share a similar pool of donors and political operatives. And Bush will likely court the same kind of establishment Republican, Wall Street interests that New Jersey Gov. Chris Christie, another likely candidate, would.
Despite the news about Bush's potential run last week, five potential presidential candidates were more talked about on Facebook last week than he was.
Interest in Jeb Bush's campaign appears to remain primarily a phenomenon of the GOP's elite.
Last week, Sen. Ted Cruz, Gov. Rick Perry, Sen. Rand Paul, Gov. Scott Walker, and Dr. Ben Carson were more discussed on Facebook than Bush, according to data provided by a BuzzFeed News partnership with Facebook.
When people have discussed Bush in recent weeks on Facebook, the sentiment has been about evenly split.
In Facebook interactions about Bush between Nov. 30 and Dec. 13, 46% were positive, 47% were negative, and 6% were neutral. That trails, slightly, the average sentiment for national Republicans tracked during the same period (52% positive, 44% negative, 4% neutral).
Bush will step down from his advisory role at Barclays bank on Dec. 31, the Financial Times reported.
Here's the message he posted on Facebook titled "A Note From Jeb Bush":