A new, unverified video that appears to show the execution of Japanese journalist Kenji Goto was purportedly released by ISIS on Saturday.
In the one-minute video, entitled "A message to Japan," a man speaking English holds a knife while Goto kneels before him.
"To the Japanese government, you like your foolish allies in the satanic coalition have yet to understand that we, by Allah's grace, are an Islamic caliphate with authority and power, an entire army thirsty for your blood," the man says, speaking with a British accent.
"Abe, because of your reckless decision to take part in unwinnable war, this knife will not only slaughter Kenji but will also carry on and cause carnage wherever your people are found. So let the nightmare for Japan begin."
The video then fades to black, before a gruesome photograph is shown of what appears to be the beheaded body of Goto.
The Japanese government is working to confirm the video's authenticity, the Japanese news agency Kyodo reported.
BuzzFeed News has been unable to verify the authenticity of the video.
Japanese Prime Minister Shinzo Abe condemned the apparent killing early Sunday, calling it an "inhumane and contemptible act of terrorism" that he will "never forgive," The Guardian reported.
"Japan will work with the international community to bring those responsible for this crime to justice," Abe also said. Japanese chief cabinet secretary Yoshihide Suga said Sunday that "we resolutely condemn this."
Abe also told reporters that Japan "will cooperate with the international community to make them atone for their crimes."
In a statement issued late Saturday, U.S. President Barack Obama condemned "the heinous murder of Japanese citizen and journalist Kenji Goto." Obama added that the U.S. stands "in solidarity" with Japan, and applauded "Japan's steadfast commitment to advancing peace and prosperity in the Middle East."
Secretary of State John Kerry added Saturday that Goto's killing was "barbaric."
White House officials said earlier Saturday that they had seen the video. "We have seen the video purporting to show that Japanese citizen Kenji Goto has been murdered by the terrorist group ISIL," National Security Council spokesperson Bernadette Meehan said in a statement, using another acronym for ISIS.
It comes after Goto appeared in a video last weekend, announcing the apparent execution of fellow Japanese hostage Haruna Yukawa.
ISIS had originally demanded $200 million in exchange for the pair's release — the same figure the Japanese government had pledged to in non-military assistance to the U.S.-led effort to fight the Islamic militant group, which has seized swathes of Iraq and Syria.
After apparently executing Yukawa, the group changed its demands, instead calling for the release of Sajida al-Rishawi, a woman convicted of taking part in a deadly terrorist attack in Jordan in 2005.
A deadline imposed by the militants passed on Thursday.
This latest video does not discuss the fate of Muath al-Kaseasbeh, a Jordanian fighter pilot captured by ISIS whom the group had also been threatening to execute if al-Rishawi was not released.
Goto's mother, Junko Ishido, told reporters Sunday that her son had gone to Syria out of "kindness and courage."
Ishido had previously made an emotional plea for her son's release earlier this month.
"My son Kenji is not an enemy of the people of the Islamic faith. I can only pray as a mother for his release," Ishido said.
"If I could offer my life I would plead that my son be released, it would be a small sacrifice on my part."
Goto's wife, Rinko, said that although her husband's death is a huge loss, she is "extremely proud" of him.
"He was not just my loving husband and father to our two beautiful children, but a son, brother and friend to many around the world," she told Sky News.
Goto's brother also lamented the killing Sunday, saying, "I was hoping Kenji would come back alive to thank everyone who had supported him," according to the BBC.
People on social media paid tribute to Goto.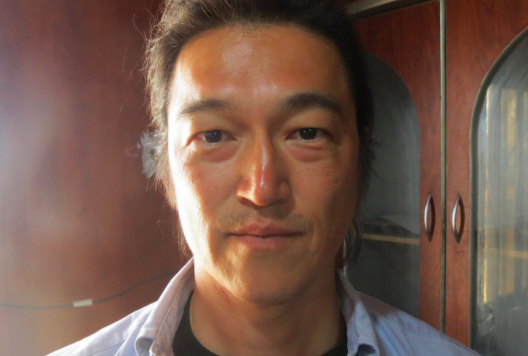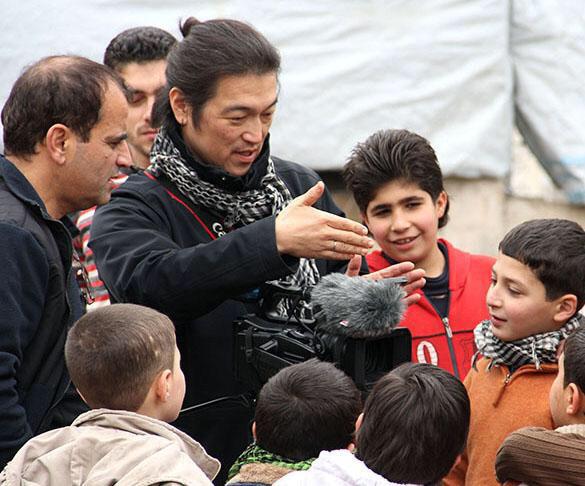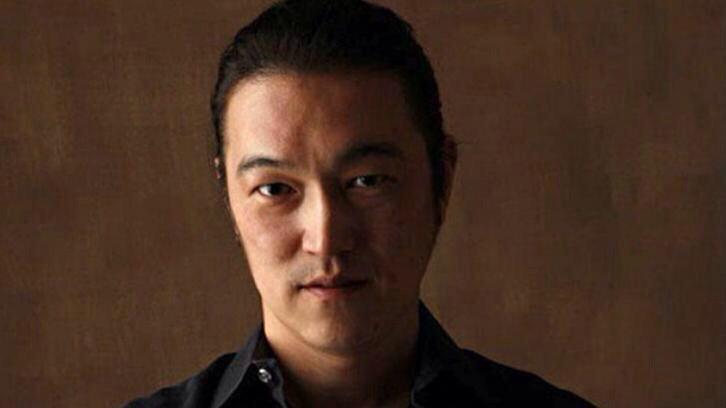 Read the full statement from President Obama here:
The United States condemns the heinous murder of Japanese citizen and journalist Kenji Goto by the terrorist group ISIL. Through his reporting, Mr. Goto courageously sought to convey the plight of the Syrian people to the outside world. Our thoughts are with Mr. Goto's family and loved ones, and we stand today in solidarity with Prime Minister Abe and the Japanese people in denouncing this barbaric act. We applaud Japan's steadfast commitment to advancing peace and prosperity in the Middle East and globally, including its generous assistance for innocent people affected by the conflicts in the region. Standing together with a broad coalition of allies and partners, the United States will continue taking decisive action to degrade and ultimately destroy ISIL.