Jameela Jamil Explained Her George W. Bush Tweet But Some People Aren't Buying It
The star of The Good Place has been in a messy Twitter drama involving Ellen DeGeneres and the former Republican president.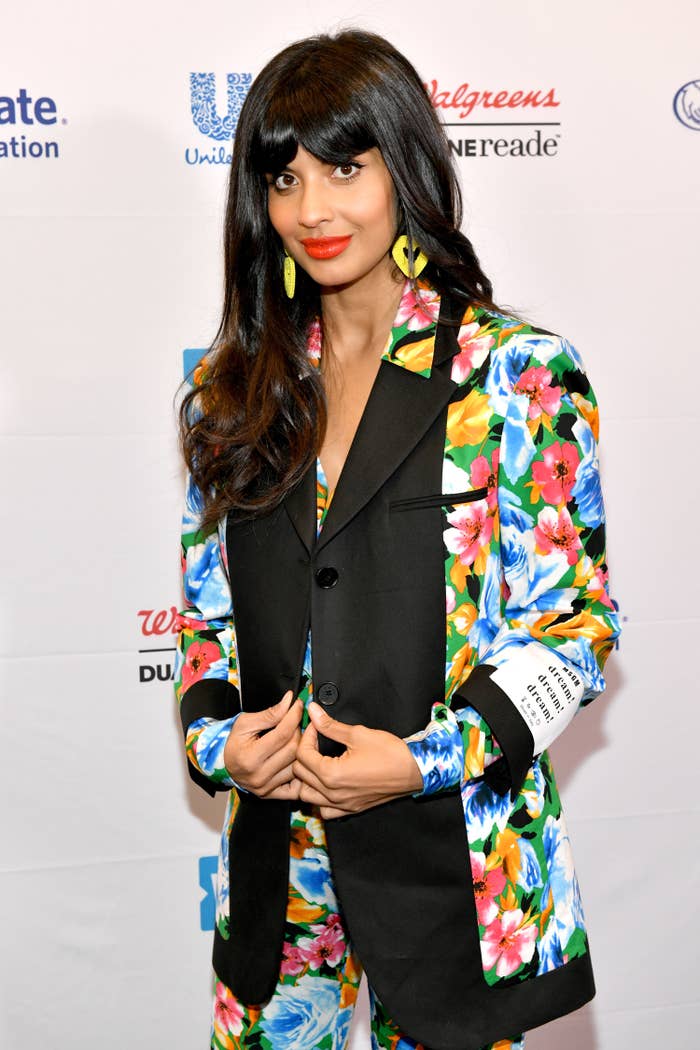 Jameela Jamil — a star of NBC's The Good Place who has built a strong online brand as a woke body-positivity activist — said she only learned about George W. Bush on Wednesday after initially defending TV host Ellen DeGeneres for hanging out with the former US president.
Confused by that collection of words? Let's take a step back.
DeGeneres and her wife, Portia de Rossi, on Sunday attended a Dallas Cowboys game in Texas, where the talk show host was seated next to the ex-leader of the Republican party.
Pictures of the two laughing together soon went viral and DeGeneres, a self-described liberal and one of the most famous lesbians in the world, was criticized by some online for associating herself with Bush, pointing to his legacy in launching the Iraq war, his opposition to same-sex marriage, and his support for Brett Kavanaugh.