Poor Denver Moms Woke Up To A Spring Snowstorm Today
"Just what I wanted!" — No Denver Mom Ever.
The good people of Denver and its environs awoke this Sunday, opened their shutters full of glee, expecting to smell the sweet springtime flowers, and instead encountered this...
A winter storm warning was also in place across southeast Wyoming and the western Nebraska panhandle.
Meteorologists said an "unseasonably cold air mass" was to blame. No kidding.
The streets looked positively bustling with people.
The poor trees, which were probably more excited about Spring than anyone, suffered a fair bit of damage.
This was Coors Field on Saturday.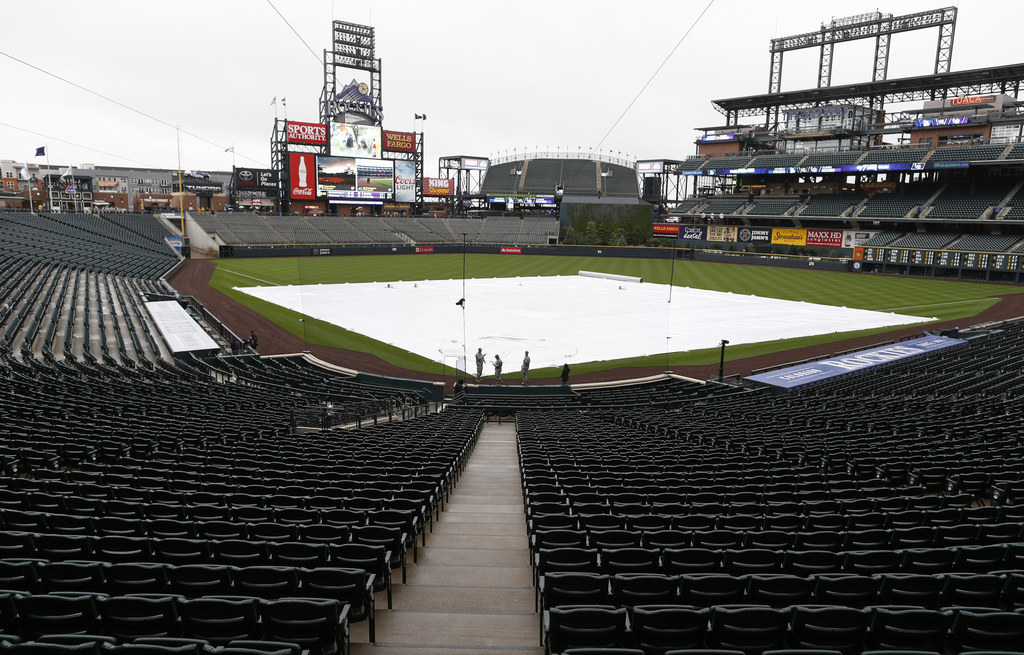 And here it was on Sunday. No wonder the Rockies-Dodgers game was scrapped.
That patio set you put out for Spring is looking pretty silly right now, huh?
Some people still found a way to show some motherly love.