The Newsweek Twitter Account Was Hacked By ISIS Supporters
"Je suIS IS," read a new banner posted on the Newsweek page.
The Twitter account belonging to Newsweek was hacked by ISIS supporters on Tuesday morning, the company confirmed to BuzzFeed News.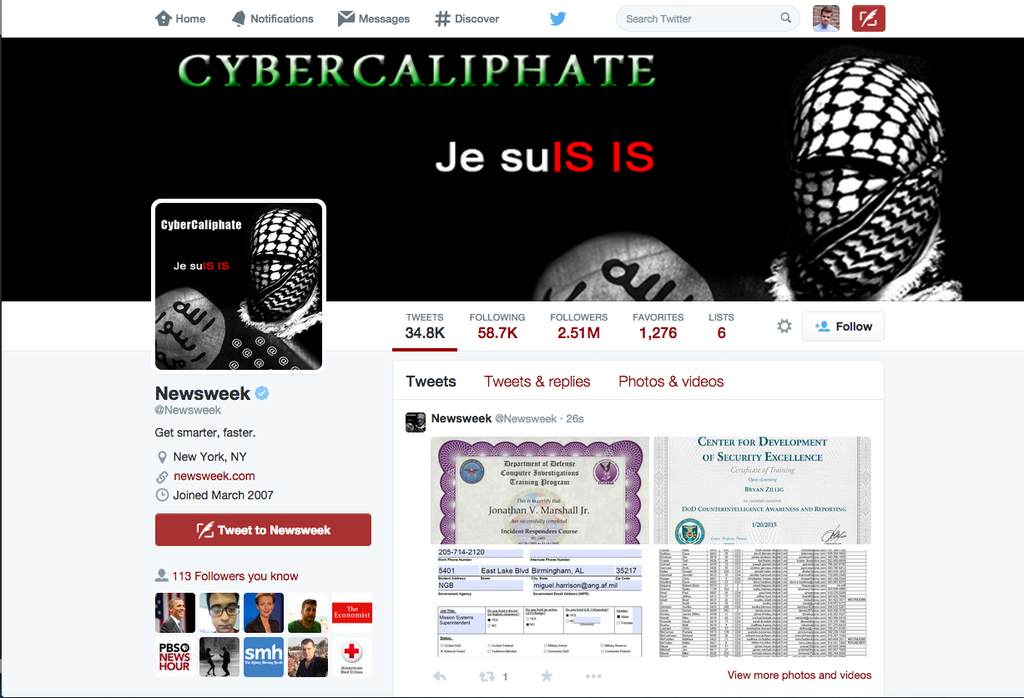 Around 10:45 a.m. ET, @Newsweek began posting messages that purported to be from the "ISIS Cyber Caliphate." The account's profile picture and banner image were also changed to depict a masked person with the phrase "Je suIS IS," an allusion to the "Je Suis Charlie" expression that arose in the wake of the deadly terrorist attack on the French satirical newspaper Charlie Hebdo last month.
Among the tweets posted was this threat to Obama family:

The hackers also posted this statement: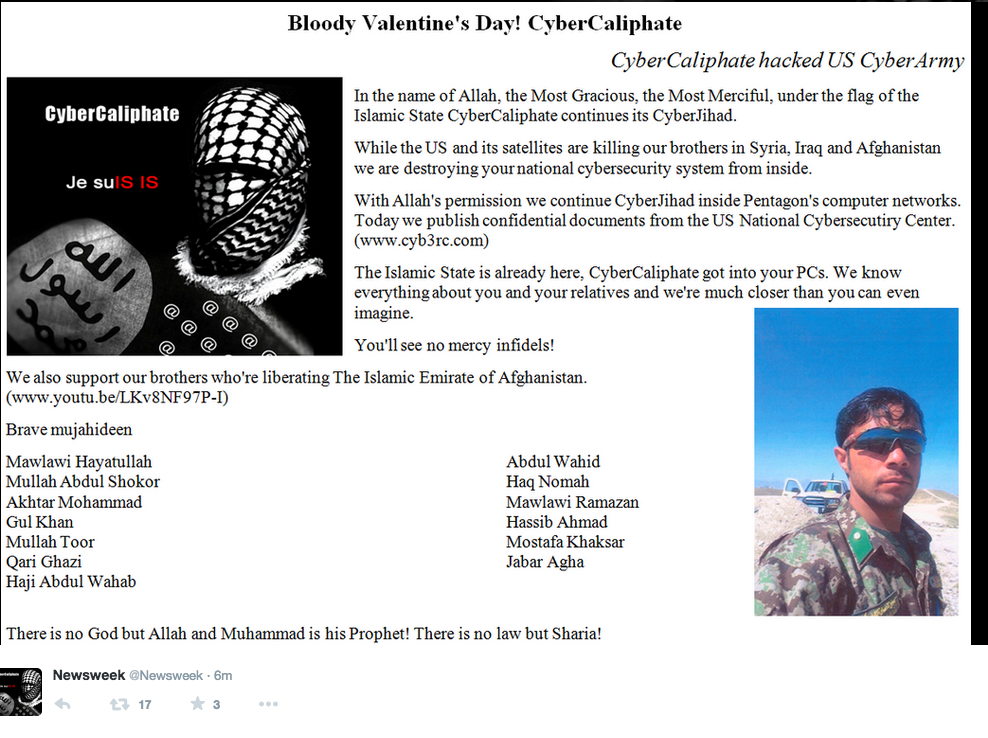 Claiming to be from the "Islamic State CyberCaliphate," the message warned of a continuing campaign of "CyberJihad."
"While the U.S. and its satellites are killing our brothers in Syria, Iraq, and Afghanistan we are destroying your national cybersecurity system from inside."
The hackers stated they were publishing "confidential documents from the U.S. National Cybersecurity Center," before posting images purportedly from the Defense Cyber Investigations Training Academy (DCITA).
The group also linked to a website that published the same documents, some of which showed phone numbers and email addresses, as well as photographs purported to be from "DCITA" classes.
When contacted by BuzzFeed News, a representative from the DCITA outreach program appeared not to be aware of the hacking.
In a statement to BuzzFeed News, Kira Bindrim, Managing Editor for Newsweek, confirmed the hacking:
"We can confirm that Newsweek's Twitter account was hacked this morning, and have since regained control of the account. We apologize to our readers for anything offensive that might have been sent from our account during that period, and are working to strengthen our newsroom security measures going forward."
Newsweek also published this story, which confirmed that the website for the International Business Times, another IBT Media company, was hacked "by what appears to be the same group."
Twitter declined to comment on the hacking.
By 11:15 a.m. ET, the Newsweek account had deleted the posts, as well as its profile picture and banner.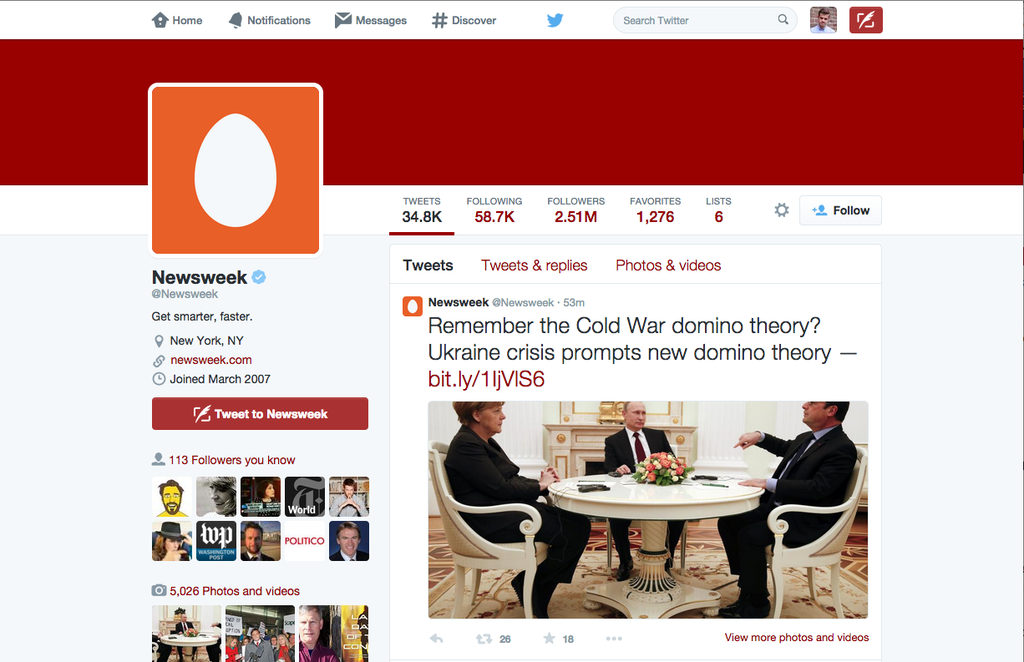 The hacking comes one month after the Twitter account of U.S. military central command (@CENTCOM) was taken over by ISIS supporters.
That hacking, described by CENTCOM officials as an "act of cybervandalism," was investigated by the FBI. The officials also said no classified information was posted to the site.
This is a developing story. Check back for updates and follow BuzzFeed News on Twitter.