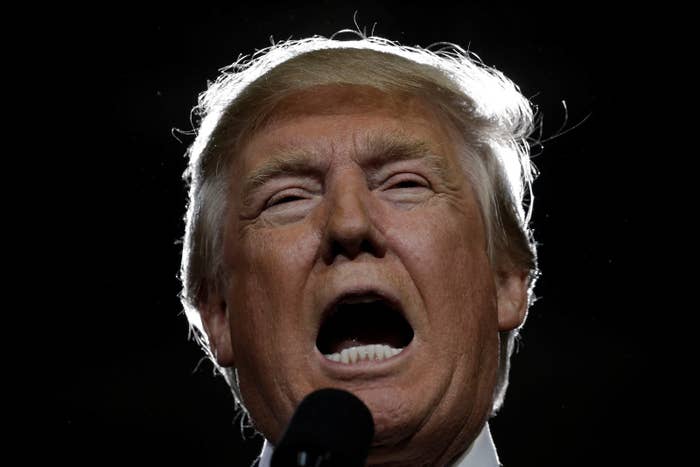 After being widely critiqued for interrupting his opponent dozens of times during last week's presidential debate, Donald Trump on Wednesday lashed out at Democratic vice presidential candidate Sen. Tim Kaine for doing the same.

During Tuesday evening's debate at Longwood University in Virginia, an aggressive Kaine interrupted Gov. Mike Pence, Trump's running mate, or made a brief interjection more than 70 times, according to FiveThirtyEight. The data website said Pence interrupted or interjected more than 40 times.
The normally subdued Kaine drew criticism from many pundits for his forceful style, especially compared to Pence's more restrained delivery.
Tweeting on Wednesday morning, Trump praised his running mate, while assailing Kaine's "constant interruptions."
However, during last week's first presidential debate at Hofstra University in New York, Trump himself interrupted Hillary Clinton 51 times, according to both the Associated Press and Vox.
Here's a recap of just a few of Trump's interjections: