A 23-Foot-Long Python Swallowed A Woman Whole
Video shows villagers on the Indonesian island cutting open the reptile to reveal the woman's body.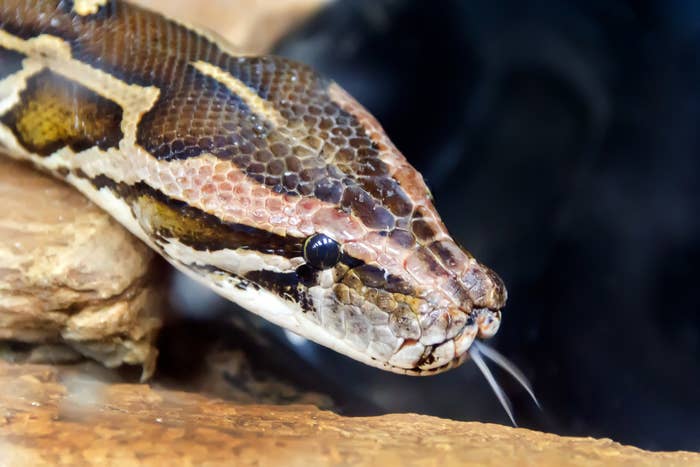 An Indonesian woman was killed and swallowed whole by a 23-foot-long python on Thursday, with video showing villagers cutting open the reptile to reveal the woman's body.
Wa Tiba, 54, went missing while working in her vegetable garden on the island of Muna in the Southeast Sulawesi province, a village chief told the Associated Press.
On Friday, her family found her belongings abandoned at the garden, as well as a reticulated python with a bloated belly some 50 yards away, which they then captured and killed.
"When they cut open the snake's belly they found Tiba's body still intact with all her clothes," the village chief told the AP. "She was swallowed first from her head."
Graphic video posted to social media shows the snake being sliced open to reveal the woman's body, still in her clothes.

In March last year, a 25-year-old Indonesian farmer was killed and devoured by a python on a palm oil plantation in West Sulawesi province. Video from the time also showed authorities cutting open the snake to reveal the man's body.

Reticulated pythons, the world's longest snakes, are common in southeast Asia and can grow as long as 32 feet (10 meters).
The snakes bite first before wrapping themselves around their prey, suffocating them.
Cornell Professor Dr. Harry W. Greene told USA Today last year that it would take about an hour for a reticulated python to swallow a human being.