All is not bright under the "Golden Arches."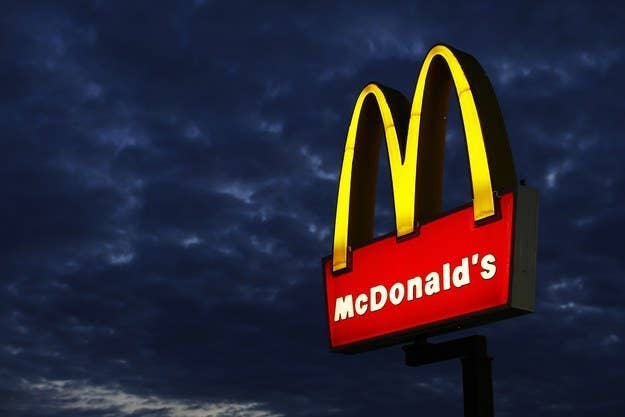 With sales at its U.S. outlets falling by more than double than what was expected in November, McDonald's is seeking new ways to innovate and stop the flow of customers to other fast food restaurants, expanding a customization option that allows patrons to build their own burgers.
McDonald's announced Monday that sales in its U.S. stores were down 4.6% for the month, with global comparable sales also falling 2.2%. Analysts had predicted just a 1.9% drop in the chain's American stores, according to the Wall Street Journal.
The company blamed falling sales on "strong competitive activity."
"Today's consumers increasingly demand more choice, convenience and value in their dining-out experience," said McDonald's President and Chief Executive Officer Don Thompson in a statement.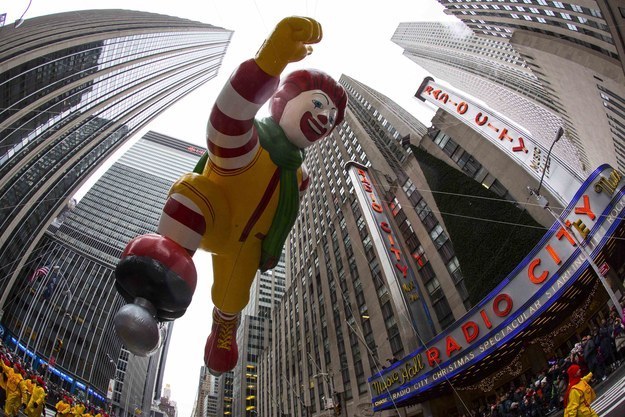 The world's largest fast-food chain said it would regain momentum in part by simplifying its menu, which has ballooned in years to include everything from coffee drinks to fruit smoothies and salads, all adding to customers' overall wait times.
Despite the push toward simplification, the company is also expanding its "Create Your Taste" customization program beyond four stores in Southern California to tests in 30 stores in five other states: Georgia, Illinois, Missouri, Pennsylvania, and Wisconsin.
McDonald's told BuzzFeed News it intends for the program to be available in 2,000 locations by the end of 2015. The program, previously called "Build Your Burger," now also incorporates chicken for the first time.
Customers use in-store iPads to select everything from their desired type of bun, to which cheese or sauce they prefer. But the freedom comes at a price: a customized burger, medium soda, and fries costs more than $8, significantly more than the chain's $5 value meals.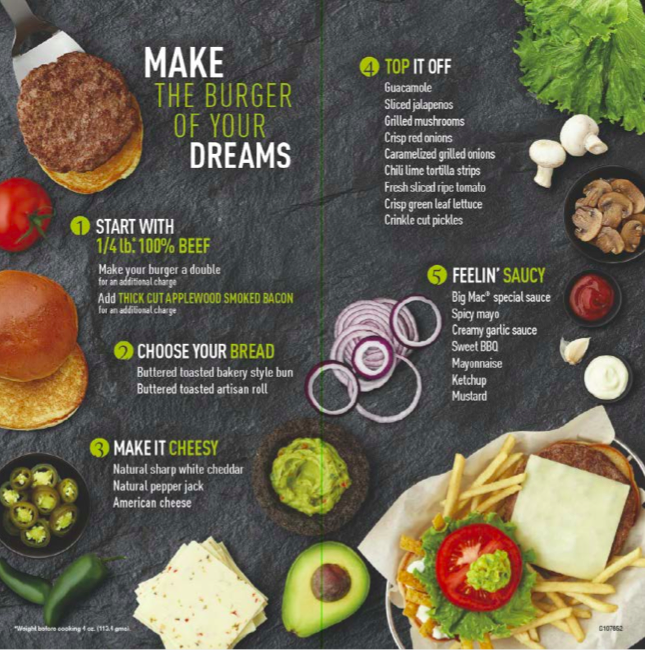 "Not only do customers get to enjoy a premium burger made just for them, but they also will experience a new way of dining at McDonald's when they order from the Create Your Taste menu," the company said in a statement to BuzzFeed News. "Available to order inside restaurants only, each burger order will be delivered to customers by a server, directly to their table. They'll be presented open-faced in special metal baskets to highlight each quality ingredient".
"Thus far, consumer and crew response to the new concept has been positive in those restaurants that are currently testing," the company said.
As the Christian Science Monitor noted, "The option also provides a bit of free menu R&D, giving McDonald's valuable information on what customers want."