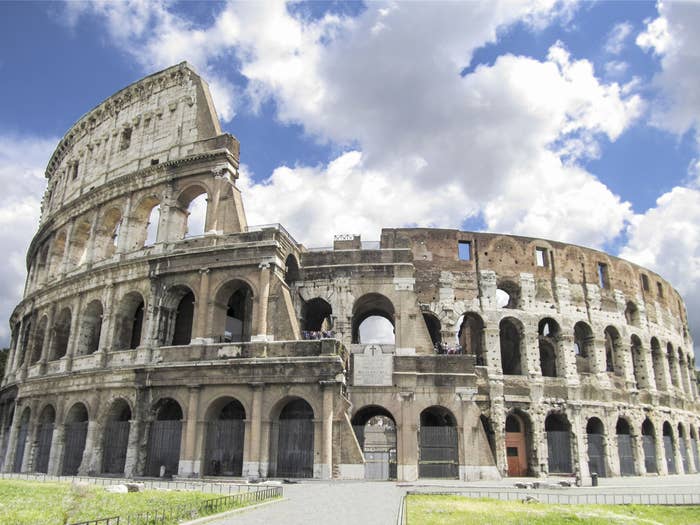 Two tourists from California were arrested in the Italian capital, Rome, on Saturday for allegedly engraving their initials into the ancient Colosseum and posing for a selfie, Italian media reported.
The women, who are aged 21 and 25, allegedly left their tour group and used a coin to engrave the letters J and N some 3-inches high into the walls of the ancient World Heritage site, La Stampa newspaper reported.
The pair were spotted by other tourists and reported to security, and police charged the women with "aggravated damage on a building of historical and artistic interest."
"We apologize for what we did," the pair reportedly said. "We regret it, but we did not imagine it was something so serious.
"We'll remember for a lifetime."