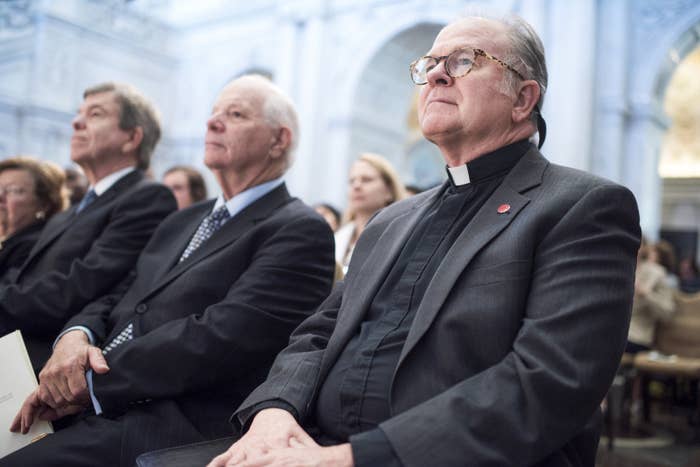 Republican and Democrat lawmakers are circulating a letter among the halls of Congress calling on Speaker Paul Ryan to explain why he asked the House chaplain to resign.
On Thursday, NBC News reported Rev. Patrick J. Conroy had tendered his letter of resignation at Ryan's request April 15. His last day will be May 24.
But the Jesuit priest, who has served in the role of pastoral counselor since 2011, still doesn't know why he was asked to leave.
"I was asked to resign, that is clear," he told the New York Times, but he said it is "unclear" why.
"I certainly wasn't given anything in writing," he said. "Catholic members on both sides are furious."
Indeed, more than 100 lawmakers have now signed on to a letter circulated by Democratic Rep. Gerry Connolly and set to be delivered to the Speaker, asking for "transparency" and "additional information."
"The sensitive nature of this situation requires a description of the process followed to arrive at the decision and a justification for that decision," reads a copy of the letter seen by BuzzFeed News. "We believe that, absent such details, questions will inevitably arise about the politicization of the process for hiring and dismissing a House chaplain. Not revealing such details could also risk resurrecting prior questions of religious bias."
Among those who have signed on is Republican Rep. Walter Jones of North Carolina.
"It is just a sad commentary on America in the House that is supposed to be the House of the People — if we want to protect freedom of speech, a prayer here, then where are we going to protect it?" Jones told NBC.
One prayer in particular led by Rev. Conroy has drawn attention; as lawmakers debated an overhaul of the tax system in November, the priest led a House floor prayer in which he said:
May all members be mindful that the institutions and structures of our great nation guarantee the opportunities that have allowed some to achieve great success, while others continue to struggle. May their efforts these days guarantee that there are not winners and losers under new tax laws, but benefits balanced and shared by all Americans.
Conroy told the New York Times that a week after that prayer, one of Ryan's staffers spoke to him: "A staffer came down and said, 'We are upset with this prayer; you are getting too political.' It suggests to me that there are members who have talked to him about being upset with that prayer."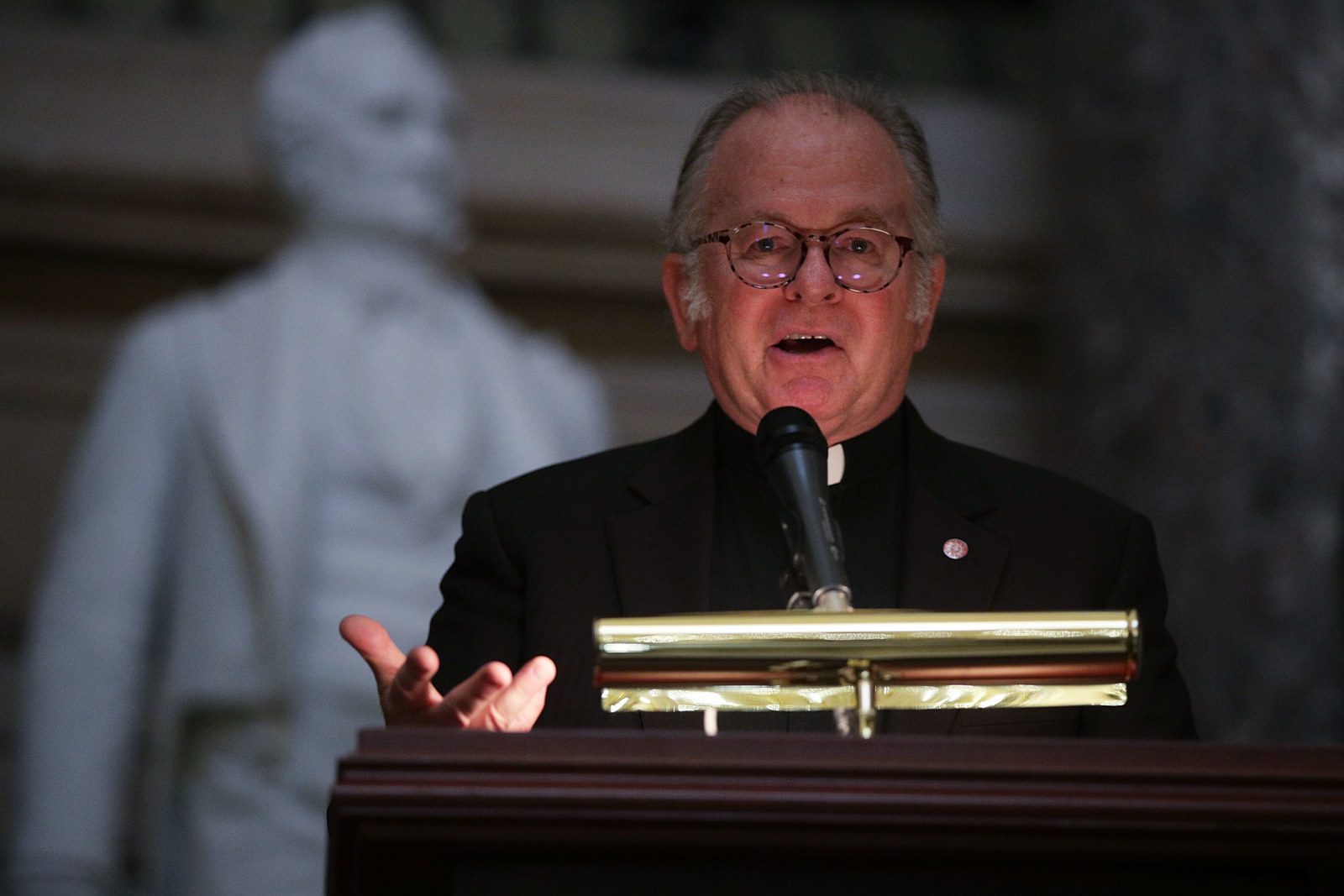 A source told BuzzFeed News that Ryan told Republicans at a meeting Friday morning that there had been member concerns about Conroy's pastoral care. No specific prayer was said to be the cause, the source said.
"Many of us like Father Conroy but we feel like he didn't do anything," an unidentified GOP member told CNN. "We never see him. We never hear from him. We'd like to have a more active Priest/Pastor."
Rep. Pete King, Republican of New York, told the network that Ryan disputed the notion the priest was fired for the tax prayer.
"Paul said that was not the issue," King said. "Paul said it was solely because he wasn't giving good service to the members. Again, I had never heard that before."
Rep. Sean Patrick Maloney, a New York Democrat, said on Twitter the ousting was "anti-Catholic." Ryan is a devout Catholic.
Ryan spokesperson AshLee Strong told BuzzFeed News via email, "The speaker made the decision he believes to be in the best interest of the House, and he remains grateful for Father Conroy's many years of service."
On Friday, Rep. Joseph Crowley, another New York Democrat, introduced a privileged resolution on the House floor, calling for a committee to investigate.
"This forced resignation has compromised the dignity of the House of Representatives by politicizing the office of the House Chaplain," Crowley said.
Minority Leader Nancy Pelosi said she supported Crowley's resolution.
"His abrupt, unjust dismissal is hard to understand and impossible to support," she said.
She said she had never received a complaint from her members about Conroy.