Here's something new on the internet this week: An Instagram account devoted to sharing photos of "handsome" migrants and refugees as they make their way through Europe.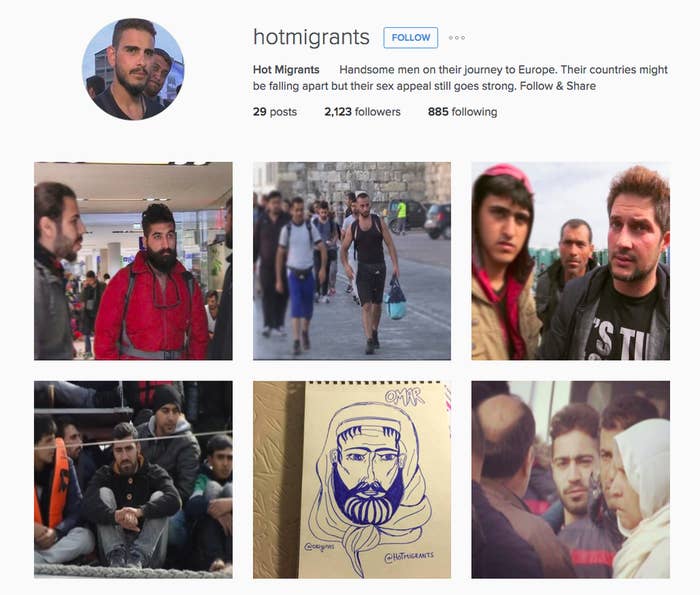 "Handsome men on their journey to Europe," the account's bio reads. "Their countries might be falling apart but their sex appeal still goes strong."
The account has gained more than 2,000 followers — and generated a ton of online discussion — since its first upload a week ago.
Many commenters have complained the account trivializes the struggle and tragedies the migrants have endured in trying to flee violence and seek refuge in Europe.
The user behind the account — a mid-20s guy of Middle Eastern descent living in Washington, D.C. — spoke to BuzzFeed News on the condition his identity would not be revealed.
"I didn't anticipate a global response and was taken aback by the trash talk," he said. "If someone is taking an account like this seriously then they have missed the point."
The user said he came up with the account after noticing how handsome one migrant was in a television clip.
He said he wanted to spark "a discussion, in whatever form it takes" on the migrant crisis and hopes followers feel closer to the people in the pictures.
"This is a very shallow look at a deep problem," he said, "and there is humor in its absurdity that's not accurately reflective of the true nature of the refugee migrant crisis."