Ever since the presidential debates, people have been wondering where Hillary Clinton took her outfit inspiration from.
There's now a huge meme in hip hop circles that her red, white, and blue looks were in tribute to Death Row Records luminaries Tupac, Suge Knight, and Snoop Dogg.
Co-host Charlamagne Tha God, wearing a shirt with Clinton's face on it, showed her the viral tweet on his phone.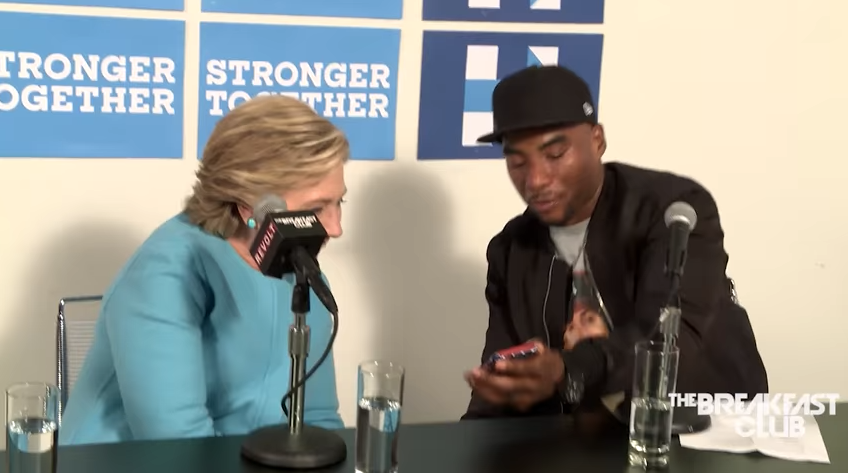 And then she burst out laughing...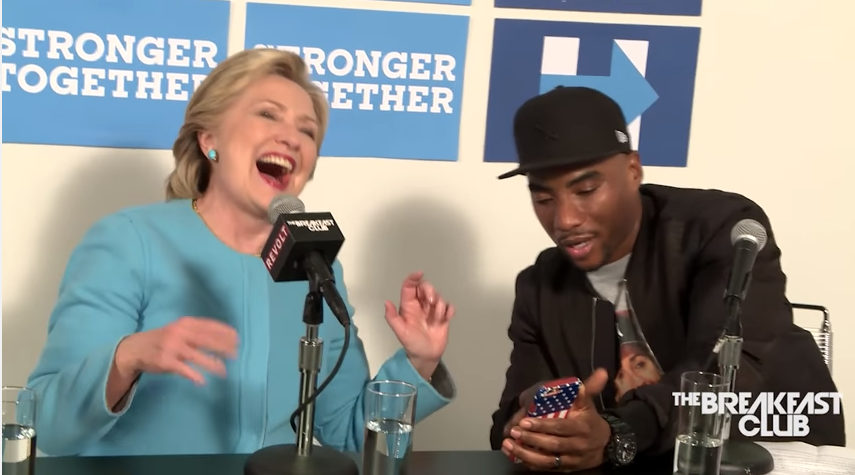 "Was that on purpose? Are you a fan of Death Row Records?" she was asked.
"I think Death Row and a lot of other fashion sources have influenced my look, don't you?" Clinton replied.