This is Mackenzie Moretter, a 10-year-old girl from Shakopee, Minnesota, whose birthday party on Saturday was shaping up to be a fairly lonely affair.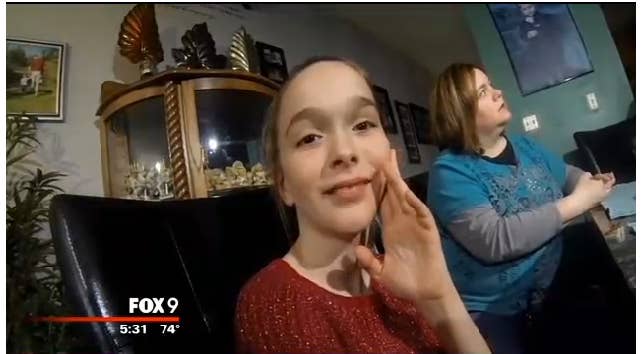 When she was younger Mackenzie was diagnosed with Sotos syndrome, a rare genetic disorder that has left her with developmental delays which make it hard for her to socialize.
Mackenzie's dad Matt told BuzzFeed News he and his wife Jenny were heartbroken that none of the 10 girls Mackenzie asked to attend her party accepted the invitation.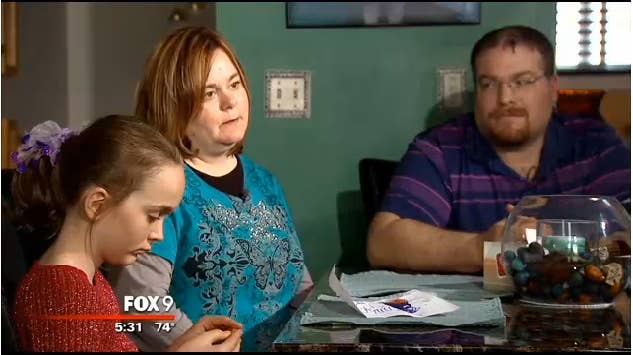 "She's never really had any friends," Matt said. "No one has ever really come over to play. She's just kind of played with her brother and sister's friends."
So Jenny wrote a Facebook post on Friday morning, asking other parents if their kids would like to attend Mackenzie's party. "She is incredibly loving and wants more than anything to have friends," Jenny wrote. "As a mother, it is heartbreaking."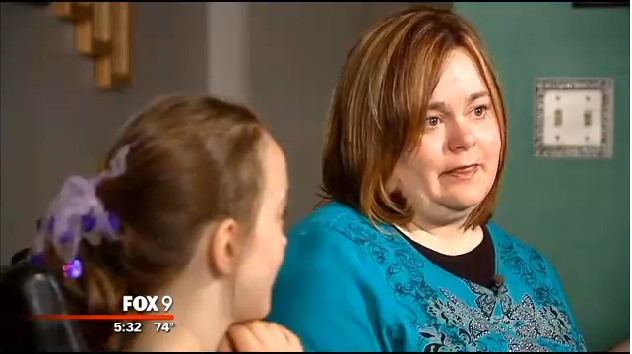 Within hours the post went viral, local news outlets were on the phone, and Mackenzie suddenly had hundreds of people wanting to come to her birthday bash.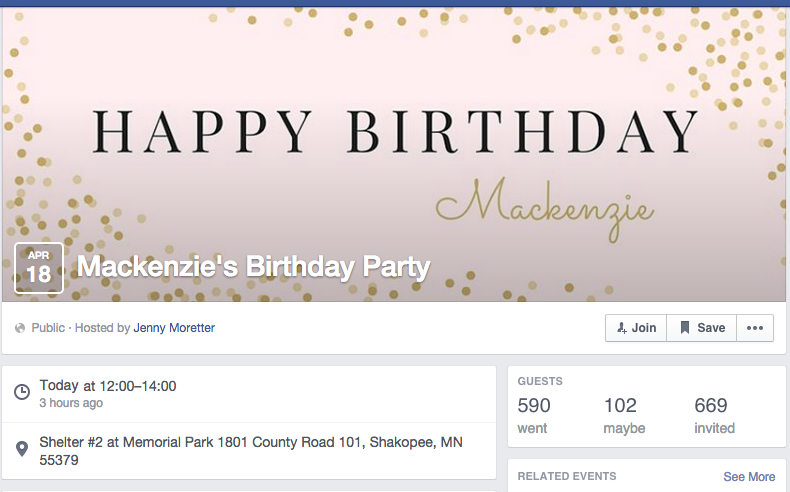 "Jenny was hoping to get 10 girls to show up and all of a sudden this happened," Matt Moretter said. "We had hundreds of people arrive on Saturday."
Shakopee Mayor Brad Tabke even issed a proclamation declaring Saturday "Mackenzie Moretter Day."
"It was amazing," Matt told BuzzFeed News. "There were so many people who had similar stories to ours that we got to meet."
"I'm overwhelmed with emotions," mom Jenny wrote on Facebook. "My heart has been touched by so many stories similar to mine or just people wishing her a Happy Birthday."
"I will never be able to thank you all enough for your kindness," she wrote. "I will not remember all your names or I may forget what was said or done but just know I am so incredibly grateful and blessed that you cared about my daughter."