A 19-year-old Arizona high school student is facing 69 counts of indecent exposure after he allegedly flashed his penis on a dare during a football team photo that was seen by thousands.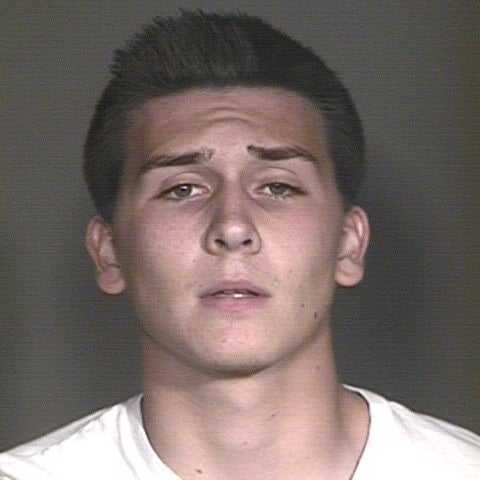 The picture of Mesa's Red Mountain High School varsity football team was distributed to around 3,400 students as part of the school's yearbook before police were made aware of the prank on the weekend, CBS affiliate KPHO reported.
Officers say Hunter Osborn admitted to flashing his genitals during the photo on a dare and said he was "disgusted" with his actions.
There were some 69 teenage students present when the picture was taken, police told BuzzFeed News in a statement, leading officers to charge him with 69 counts of indecent exposure, a Class 1 misdemeanor.
Det. Steve Berry of the Mesa Police Department told KPHO if students older than 18 do not wish to press charges the number of counts may be reduced.
"It is still an ongoing investigation," the detective said. "The number of charges may go up or down depending upon how the investigation continues."
Mesa police spokesperson Nik Rasheta told BuzzFeed News Osborn is also facing one Class 4 felony count of furnishing harmful items to minors. The photo was taken when Osborn was 18, Rasheta said.
Osborn did not return a request for comment from BuzzFeed News.
The yearbook had been recalled so the photo can be edited out, Mesa Public Schools Director of Communications Helen Hollands told BuzzFeed News.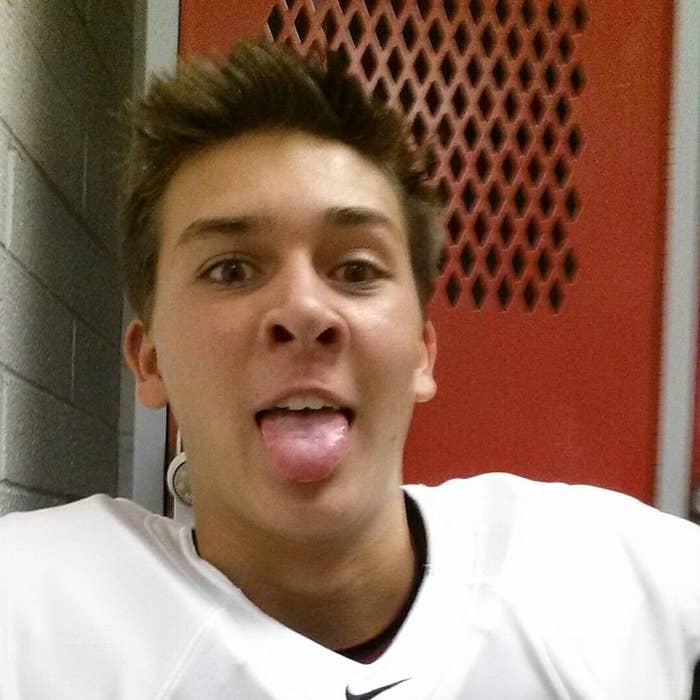 "While the small size of the photograph as published makes the details difficult to discern, the yearbook has been recalled so the school can make a minor but critical edit for the inappropriate content," she said in an emailed statement.
School officials also said they may take their own disciplinary action.
"The school and district are conducting an investigation to determine what actions might have prevented the publication of the photograph, so appropriate safeguards can be put in place going forward," Hollands said.