Feminist icon Gloria Steinem on Sunday apologized for suggesting young women are supporting Bernie Sanders for president over Hillary Clinton because they want to impress boys.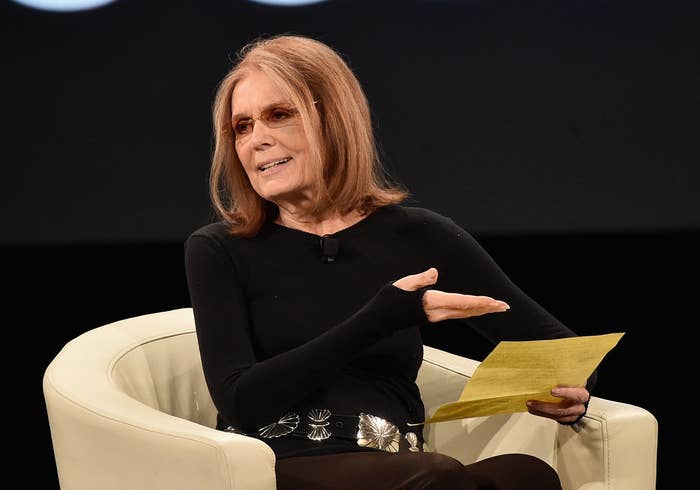 During a Friday appearance on Real Time with Bill Maher, the 81-year-old discussed Clinton's struggles to convince young women to support her bid to be the first female president.
"Women get more radical because they lose power as they age," she said. "When you're young you're thinking, 'Where are the boys? The boys are with Bernie?'"
"Now if I said that...you'd swat me" remarked Maher.
Her comments were quick to anger many Sanders supporters.
In a Facebook post on Sunday, Steinem apologized for what she described as "a case of talk-show Interruptus."
On Saturday, Sanders supporters were also irked when former secretary of state Madeleine Albright joked to a Clinton rally that "there's a special place in hell for women who don't help each other."