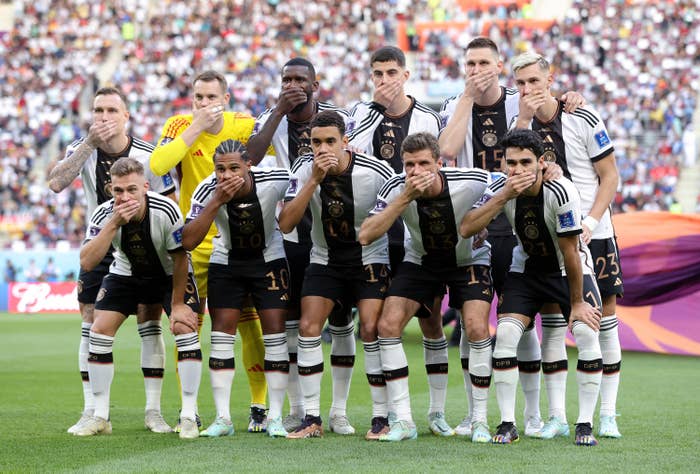 Ahead of their game against Japan at the World Cup in Qatar on Wednesday, players from Team Germany assembled on the pitch and covered their mouths in an act of protest.
The players were upset that soccer governing body FIFA had earlier stopped captains from several European teams from wearing armbands in support of the LGBTQ community.
"We wanted to use our captain's armband to take a stand for values that we hold in the Germany national team: diversity and mutual respect. Together with other nations, we wanted our voice to be heard," the team said in a statement posted to their official Twitter account.
"It wasn't about making a political statement – human rights are non-negotiable. That should be taken for granted, but it still isn't the case. That's why this message is so important to us," the team said. "Denying us the armband is the same as denying us a voice. We stand by our position."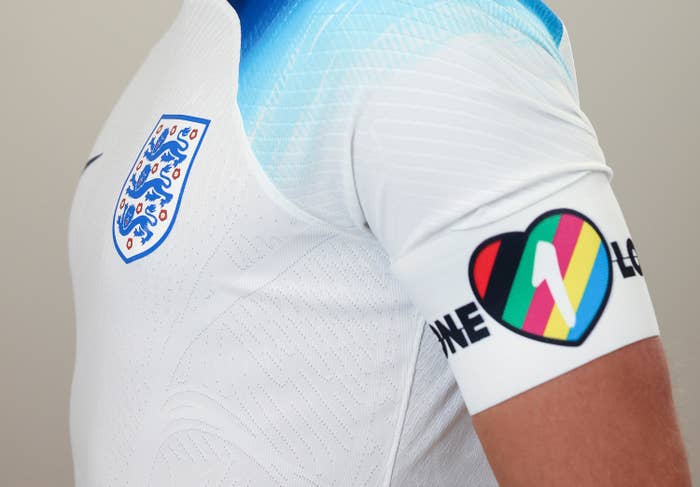 However, the teams backed down on Monday amid threats from FIFA that they would receive yellow cards if they went ahead with the stunt.
"FIFA has been very clear that it will impose sporting sanctions if our captains wear the armbands on the field of play," the teams said in a joint statement. "As national federations, we can't put our players in a position where they could face sporting sanctions including bookings, so we have asked the captains not to attempt to wear the armbands in FIFA World Cup games."
Germany's football federation reportedly has tried to appeal FIFA's decision with the international Court of Arbitration for Sport in Switzerland.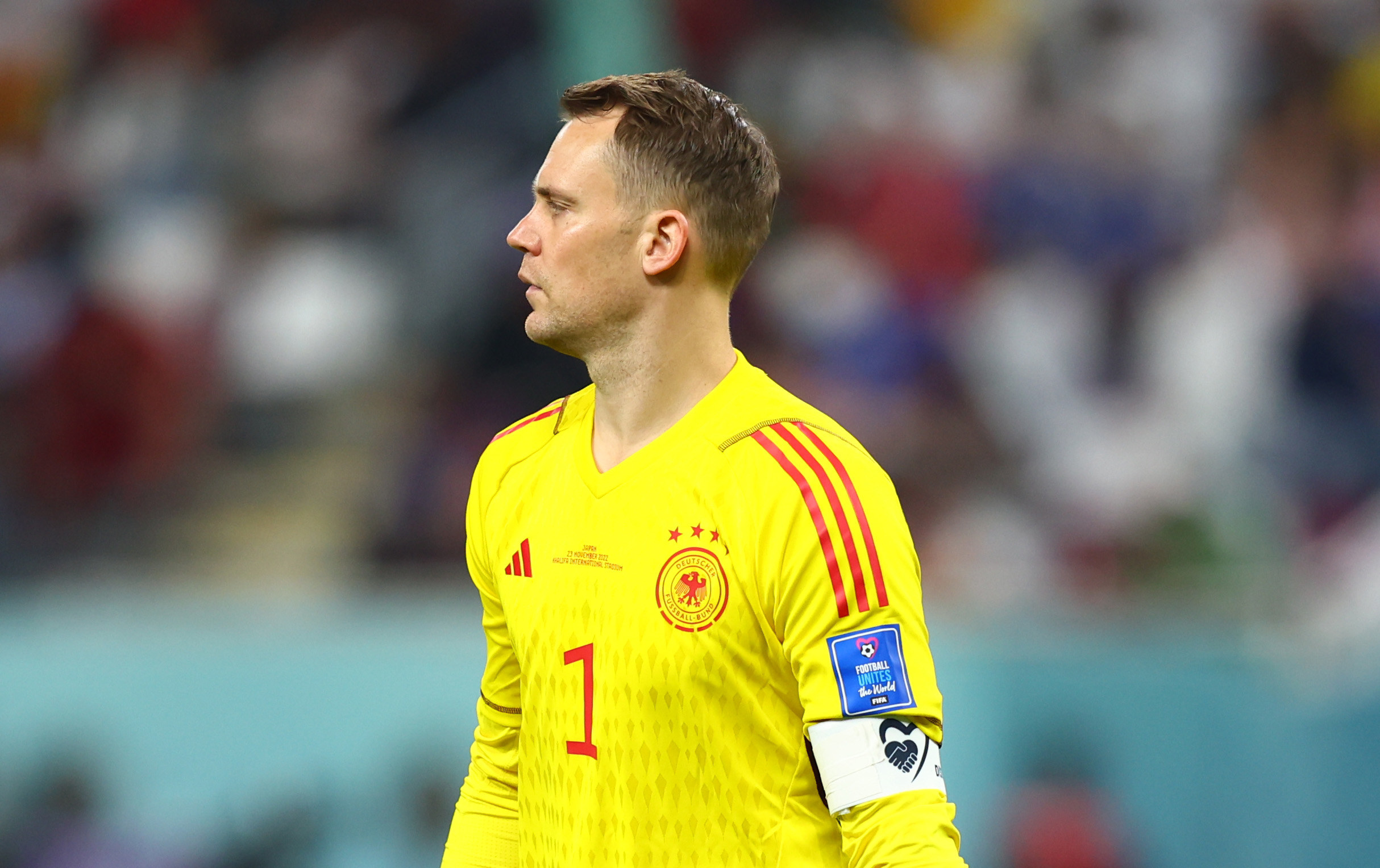 German Interior Minister Nancy Faeser attended the game on Wednesday in at the Khalifa International Stadium and was seen wearing one of the armbands.
Goalkeeper Manuel Neuer was also spotted on the field wearing a black and white armband that read "No Discrimination."
Japan won the match, 2–1.