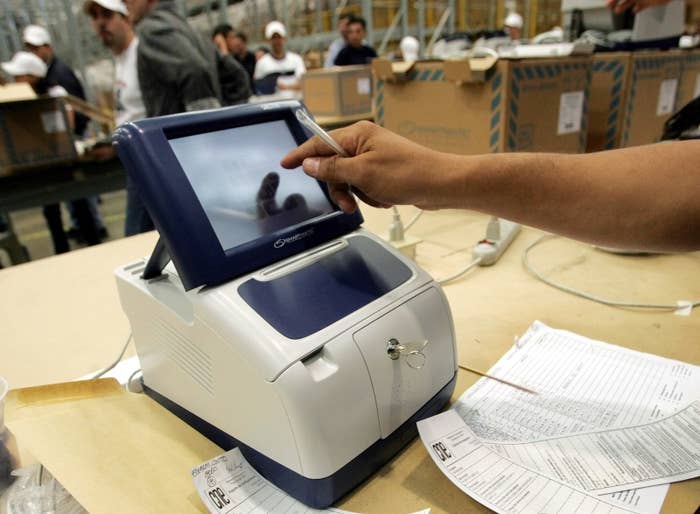 A major voting machine company on Friday struck back at a conspiracy theory circulating among the alt-right, denying it had any ties to Democratic donor George Soros or that it will be providing equipment for the upcoming US presidential election.
After the conspiracy theory was first fanned on Reddit, multiple right-wing websites have warned voters to be wary of using Smartmatic voting machines, alleging it is linked to Soros, a major Clinton donor.

"Demand a paper ballot," urged the website The Truth Division. "Many states require poll workers to give you one if you request it — so do that if you see a 'Smartmatic' machine."

More than 100,000 people have also signed a petition on the White House website calling on Congress to hold an emergency session to remove the machines from a number of states.
But both Smartmatic and Soros say the story is completely untrue.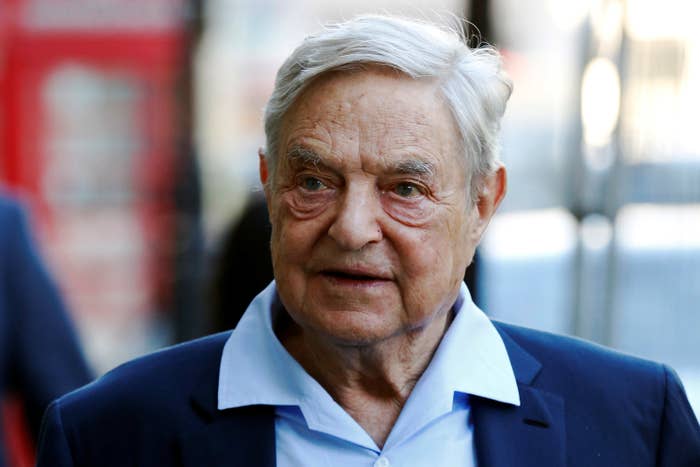 In a letter to "customers, partners, and friends" on Friday, Smartmatic CEO Antonio Mugica and chairman Lord Mark Malloch-Brown said their company "does not own, nor will it operate any voting equipment" in the upcoming US election.
"More than a decade ago, we designed, manufactured and sold highly secure, US-certified electronic voting technology to the US market," the pair wrote. "Although some of this technology is still in use for the upcoming US elections, Smartmatic is not offering support services to any county."
Although Malloch-Brown does have ties to charities funded by Soros and was previously the chairman of the billionaire's Quantum Fund, the Smartmatic leaders said Soros "has zero ownership or
involvement in our company."
"Smartmatic has no ties to political parties or groups in any country and we abide by a strict code of ethics that forbids the company from donating to any political campaigns of any kind," they wrote.

The Smartmatic memo was forwarded to BuzzFeed News and other outlets by Michael Vachon, a Soros spokesman, who called the theory "crazy."
Vachon declined to comment further, writing in an email, "I am just sending along the note from Smartmatic. George doesn't really have anything to say on his nuttiness."
Craig Silverman contributed to this report.