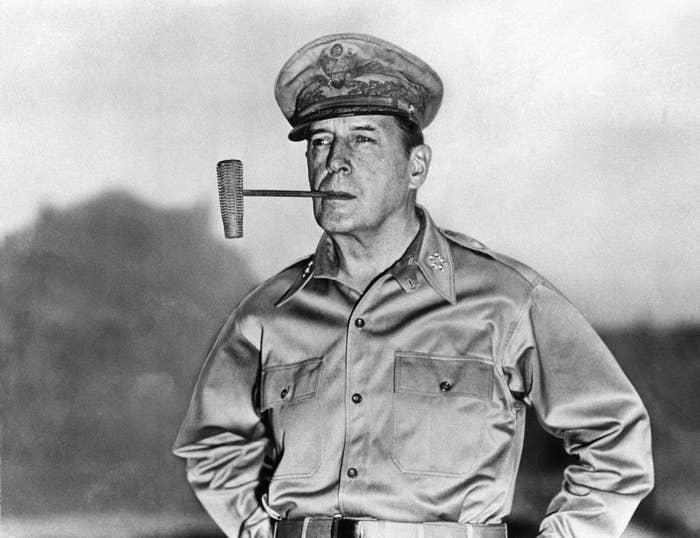 Eight current and former US Navy officials, including an admiral, have been charged with corruption as part of a wide-ranging bribery scheme involving luxury hotels, fine dining, and prostitutes, according to a federal indictment unsealed on Tuesday.
According to the Justice Department, the officials, including senior Pentagon intelligence officer Rear Admiral Bruce Loveless and a retired Marine colonel, were allegedly bribed by Leonard Glenn Francis, the Malaysian head of a defense company, in a scandal that's become known as "Fat Leonard."
In exchange for stays at lavish hotels and $10,000- to $20,000-feasts of lobster, foie gras, and Wagyu beef, accompanied by $2,000-bottles of Hennessy cognac, the military officials allegedly worked to steer tens of millions of dollars worth in contracts and special treatment to Francis's company, Glenn Defense Marine Asia, which procures items for vessels as they arrive into ports.
"Francis and others would directly and indirectly, corruptive give, offer, and promise things of value to the defendants, collectively and individually, including meals, travel and hotel expenses, gifts, cash, and the services of prostitutes," the indictment states.
Numerous hotel visits across Asia also allegedly involved sex workers, with one February 2007 stay in the Philippines featuring a "lavish party and the services of prostitutes" in the Manila Hotel's MacAurthur Suite.
"During the party, historical memorabilia related to General Douglas MacArthur were used by the participants in sexual acts," according to the indictment.
Among the historical items at the Manila Hotel, where the famed US general lived between 1935-41 when he served as a military advisor to the Philippines, is a chair MacArthur used.
In another May 2008 incident at the presidential suite of the Shangri-La hotel in Manila involving some of the accused, Francis allegedly arranged a "raging multi-day party, with a rotating carousel of prostitutes in attendance, during which the conspirators drank all of the Dom Perignon [champagne] available at the hotel."
The nine accused — David Newland, Enrico de Guzman, Donald Hornbeck, James Dolan, David Lausman, Stephen Shedd, Mario Herrera, Robert Gorsuch, and Loveless — are charged with offenses connected to their time with the Japan-based 7th Fleet.
The men allegedly set up private email addresses under fake names using foreign service providers to communicate with Francis.
They also allegedly used code names to referr to themselves, including "the Cool Kids," "the Band of Brothers," "the Brotherhood," "the Wolfpack," the "familia," and the "Lion King's harem."
Francis pleaded guilty to charges in 2015. Tuesday's indictment brings the total number of people charged in connection with the scandal to 27, according to the Washington Post.