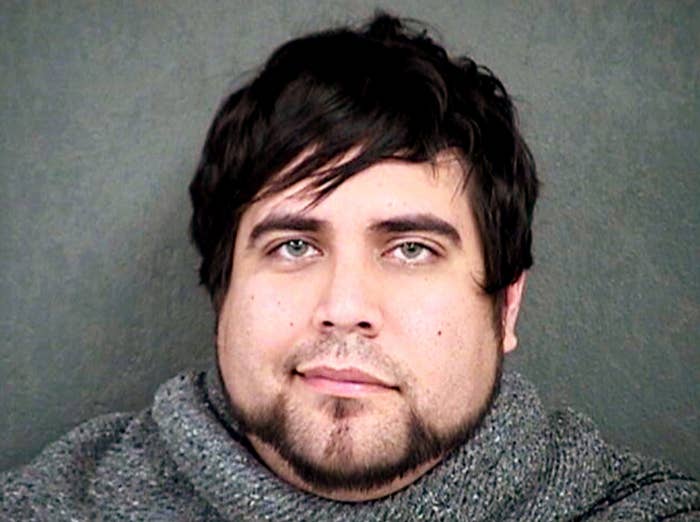 A Missouri man will spend the next 10 years in jail after admitting Friday to tricking women into having sex with him under the false pretense that they were auditioning for pornography.
Mario Antoine, a 34-year-old former wedding photographer in Raymore, near Kansas City, conned at least six women into sleeping with him with false promises of payment for having the sex recorded.
Between 2011 and 2016, Antoine created a number of online aliases and posed as a talent agent, manager, and photographer for multiple fictitious pornography companies with names like "Playboy Worldwide" and "Playboy Asia."

He even forged IRS and Department of Homeland Security documents to give his fake companies an air of legitimacy.
The women, who signed documents they thought were modeling contracts, were promised thousands of dollars each time they "auditioned" or were filmed having sex with Antoine.
In total, he promised to pay as much as $1.5 million to the numerous women, but none of them ever received a cent.
Instead, Antoine sent images of some of the women to their employers and partners.
"All you're gonna be known is as the dude who has a porn star girlfriend," he wrote to the boyfriend of one of the victims, according to an October 2016 indictment.
Under that original indictment, Antoine was charged with 21 counts in federal court, ranging from wire fraud to cyberstalking and extortion.
As part of a plea agreement, he pleaded guilty on Friday in US District Court to one count of wire fraud.
"Under the terms of today's plea agreement, Antoine will be sentenced to 10 years in federal prison without parole and must pay restitution to his victims," read a statement from the US Attorney's Office for the Western District of Missouri.