Donald Trump once compared Kanye West's decision to marry Kim Kardashian to the singer ordering peas at a restaurant when Trump would instead choose to eat steak.
The bizarre comparison was made during a June 17, 2014, interview with Howard Stern, with whom Trump has a long history of saying gross or demeaning things about women.
When asked if he was surprised West planned to marry Kardashian, Trump responded, "Well, you know, hey look, whatever makes him happy."
"But you were shocked?" asked Stern.
"He's like a Trump fan. He did a song with my name in it," Trump responded. "But Kanye West has always been nice to me. So, you, know, my attitude is whatever makes him happy, Howard."
"You know the expression, 'That's why they have menus in restaurants?'" he continued. "I mean I go to a restaurant, I want steak. Somebody else likes peas."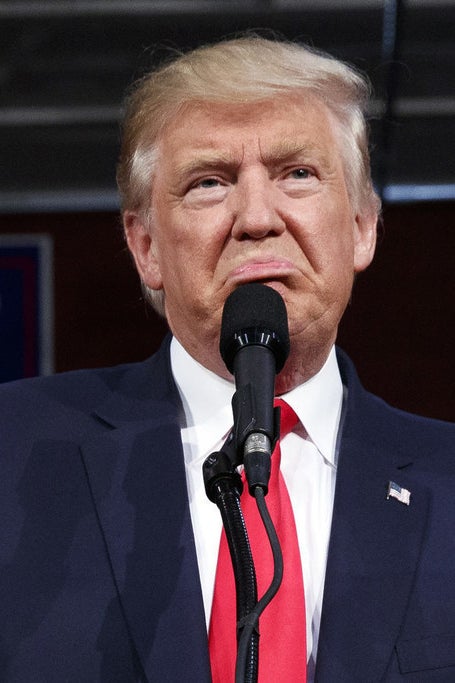 The interview occurred after Trump had previously criticized Kardashian for her weight in 2013 when she was pregnant.
"She's gotten a little bit large," he told TV channel HLN. "I would say this: I don't think you should dress like you weigh 120 pounds."
Last month, after flirting with voting for Trump, Kardashian said she would vote for Hillary Clinton for president in November.
"I stand with Hillary. I'm with her," she said. "I believe Hillary will best represent our country and is the most qualified for the job. This year, I'm not just voting for myself, but also for my children."