This Halloween, President Obama totally lost it when he met this little kid dressed up as the pope at the White House.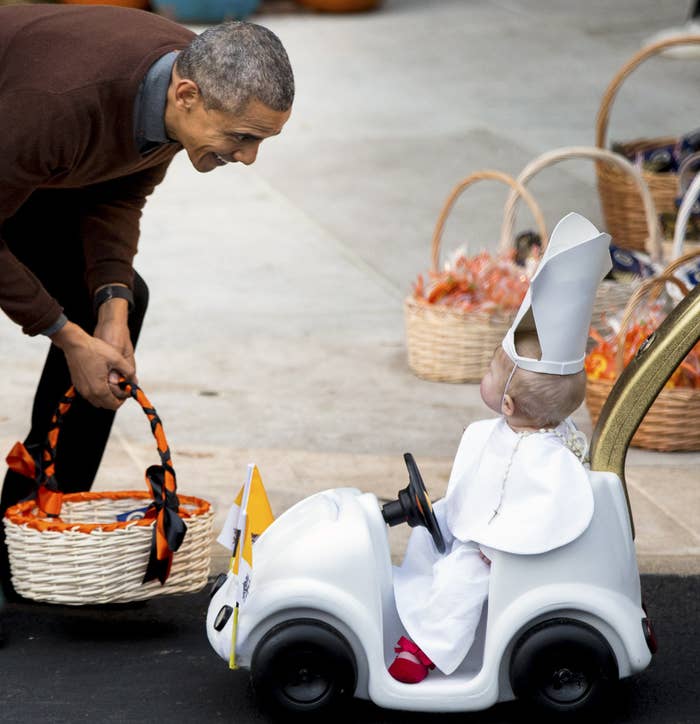 The president just couldn't deal with how cute the kid's costume was.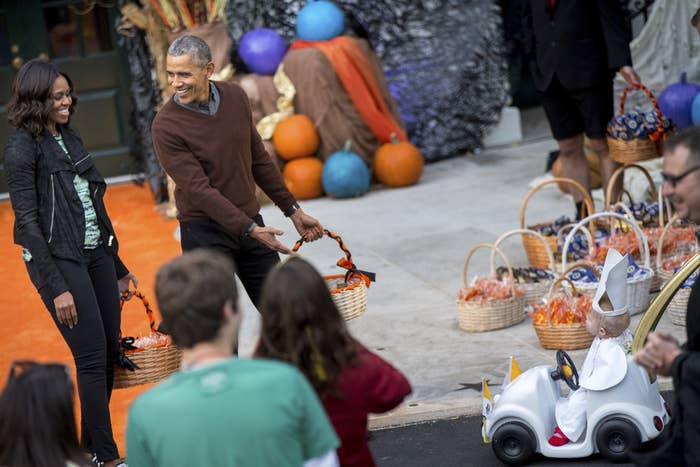 Like, he really couldn't deal.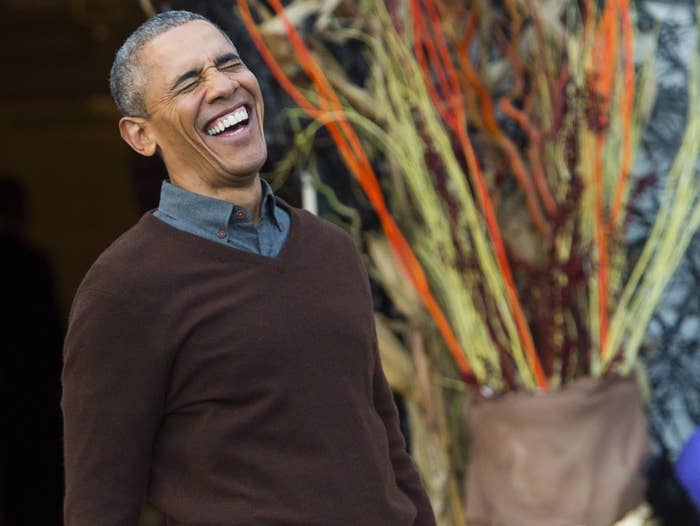 But our meticulous research shows the president often loses his cool when he meets with kids — especially kids in costume for Halloween.
Here he is in 2012 hanging with a miniature Spider-Man.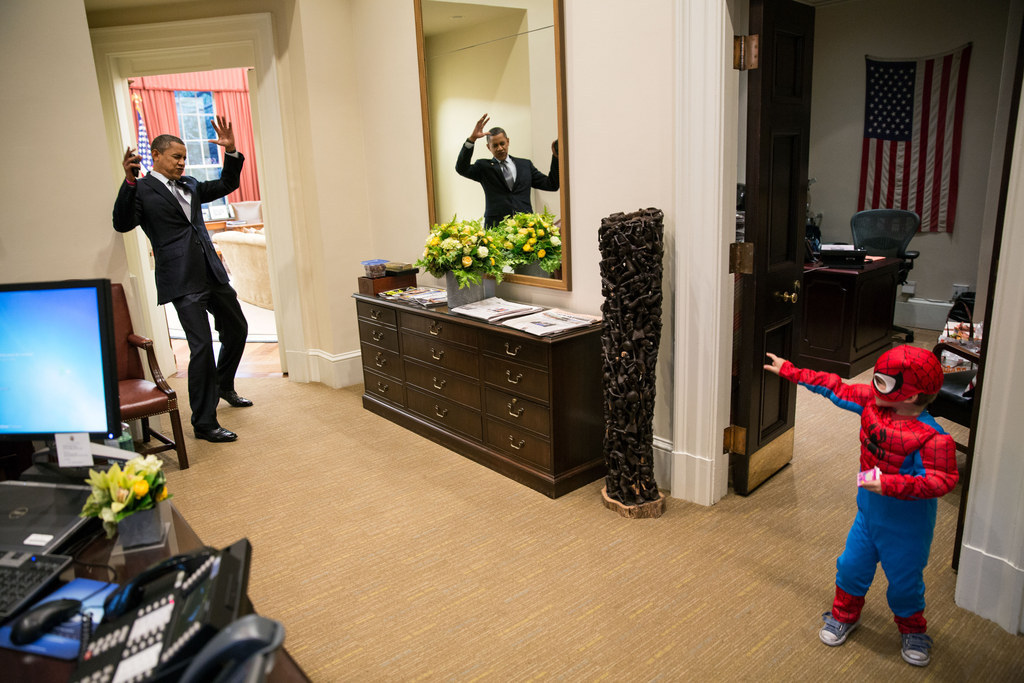 And here he is just last week chilling with Ella Rhodes, the daughter of his deputy national security adviser, as she wore an elephant costume that was so cute it literally knocked him to the floor.
It's not the first time Ella's cuteness has floored the president.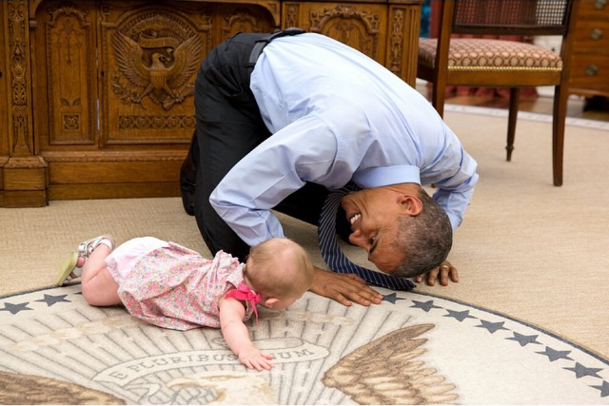 In photo after photo, Obama just loses it when he meets kids.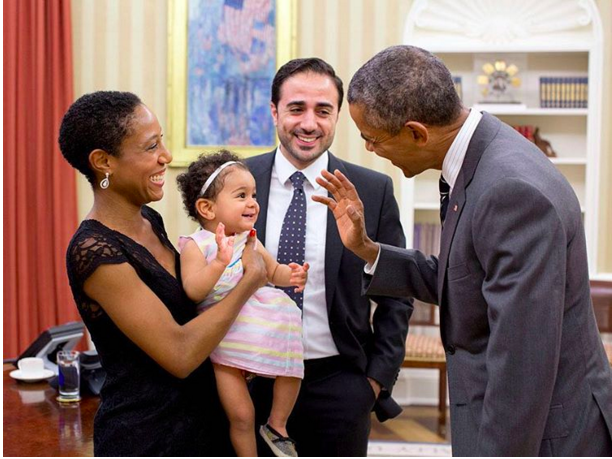 He'll even seek them out just to say hi.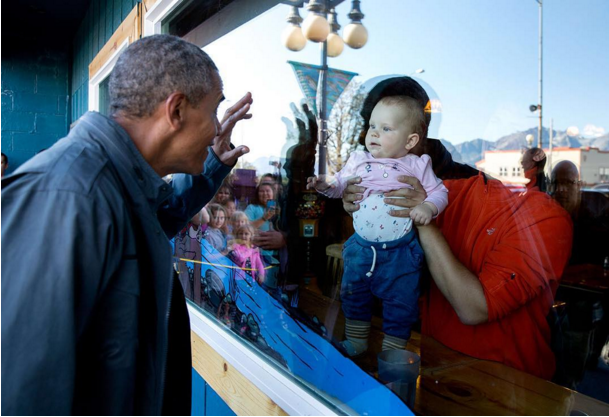 Of course, we should take a moment to recognize that the first lady is also amazing with kids.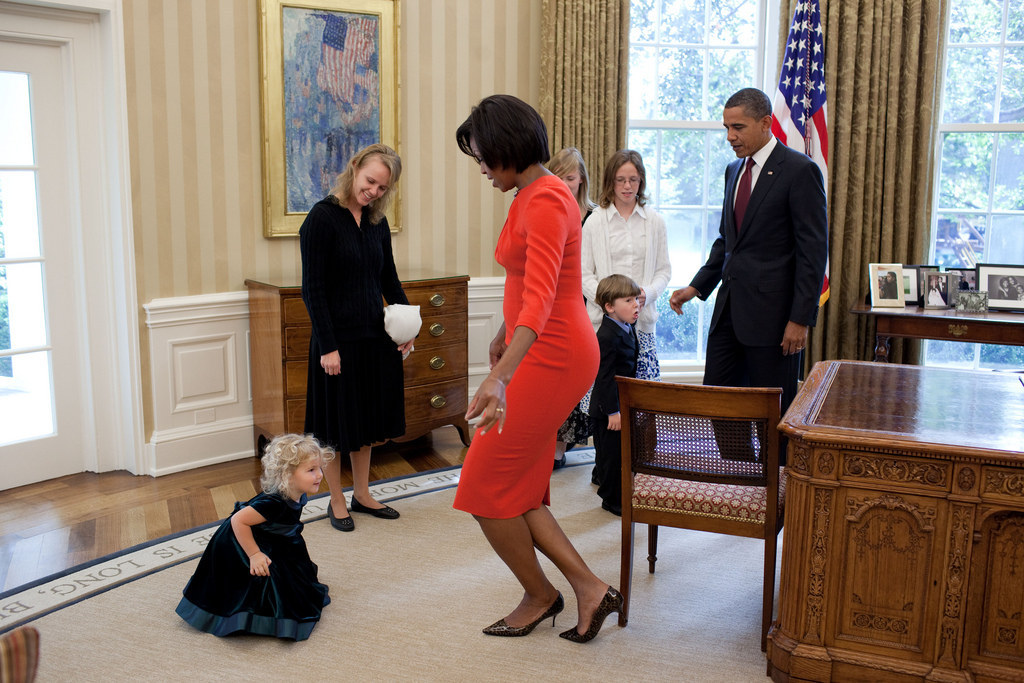 She's known for her killer dance moves.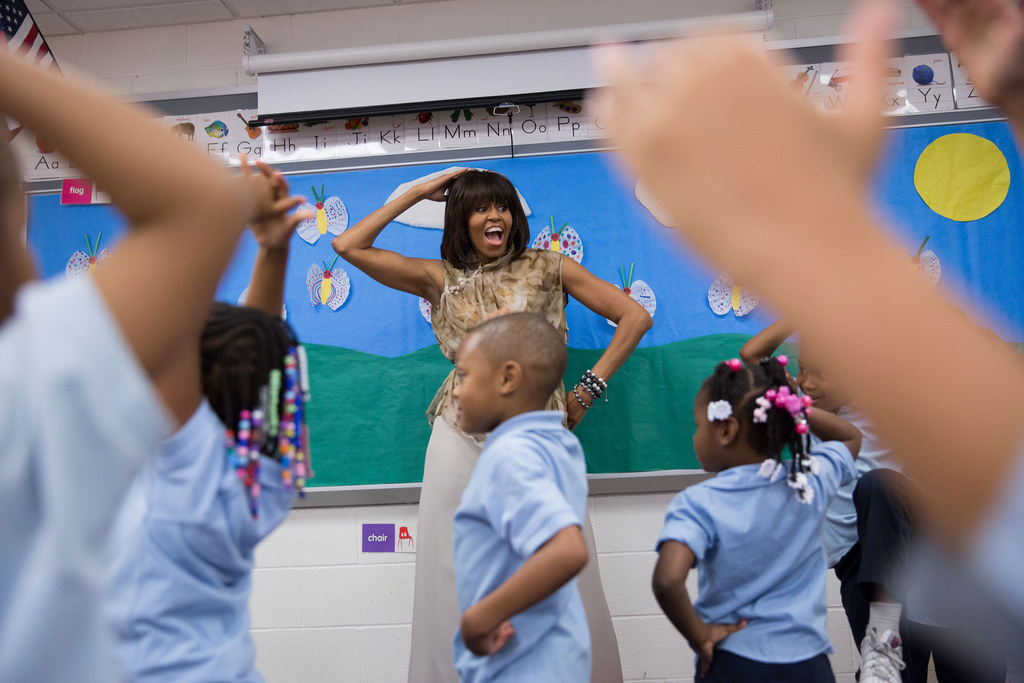 She's up for anything, even stickers on her face.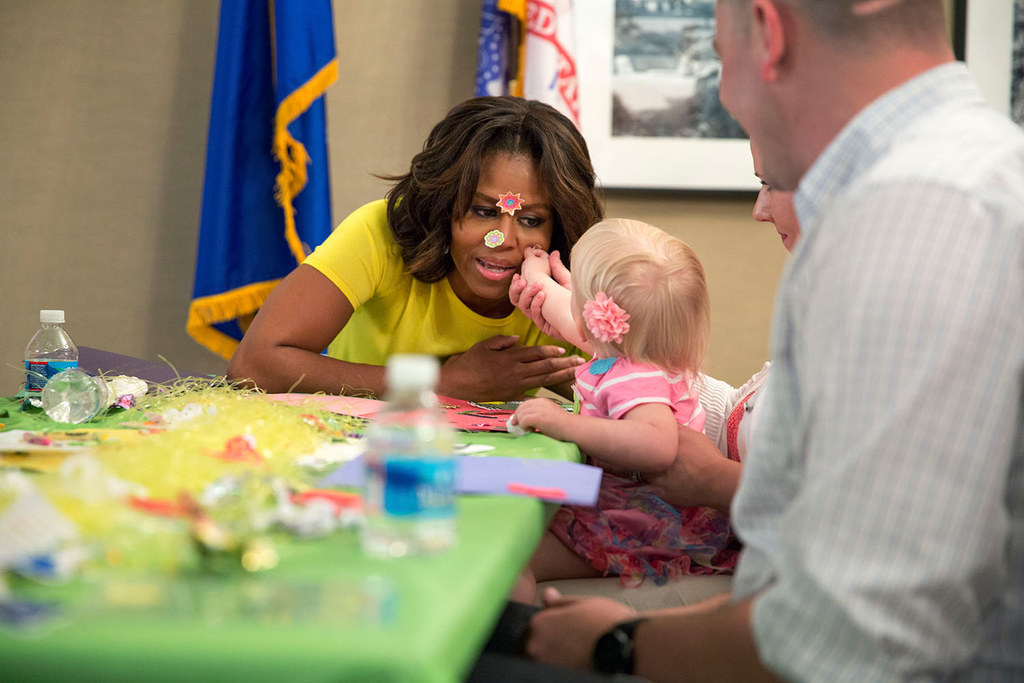 But there's something pretty cool about seeing the commander-in-chief lose his cool around kids.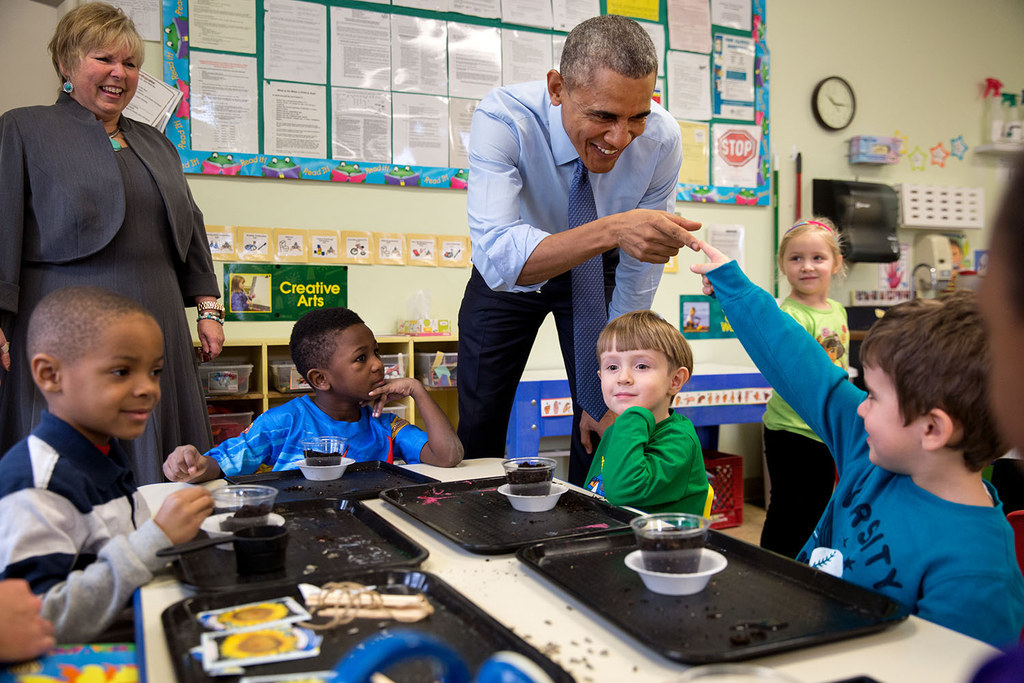 Naturally, when you're a politician you have to kiss a lot of babies...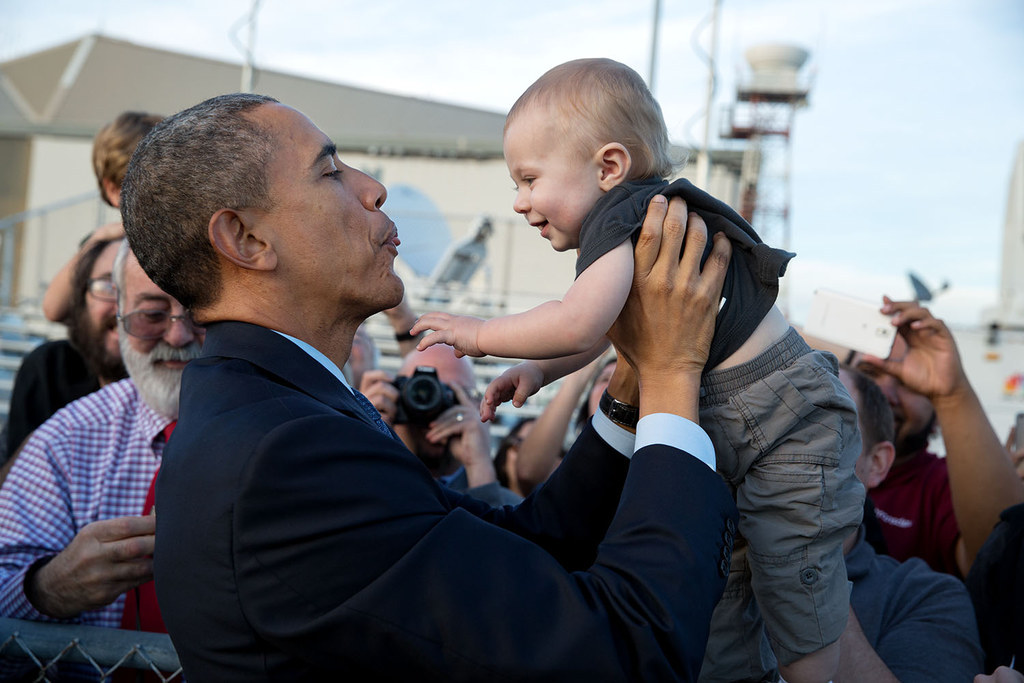 And play with a lot of kids.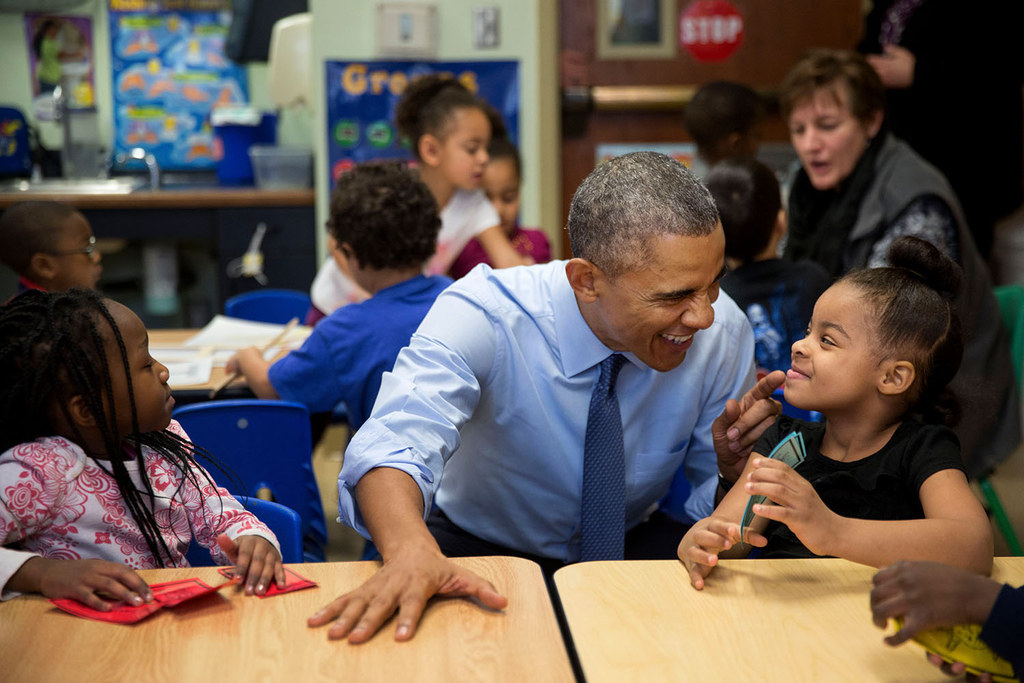 But Obama seems to genuinely enjoy his time goofing off with tiny, adorable mini-people.
When you're president, you have to deal with a lot of stress.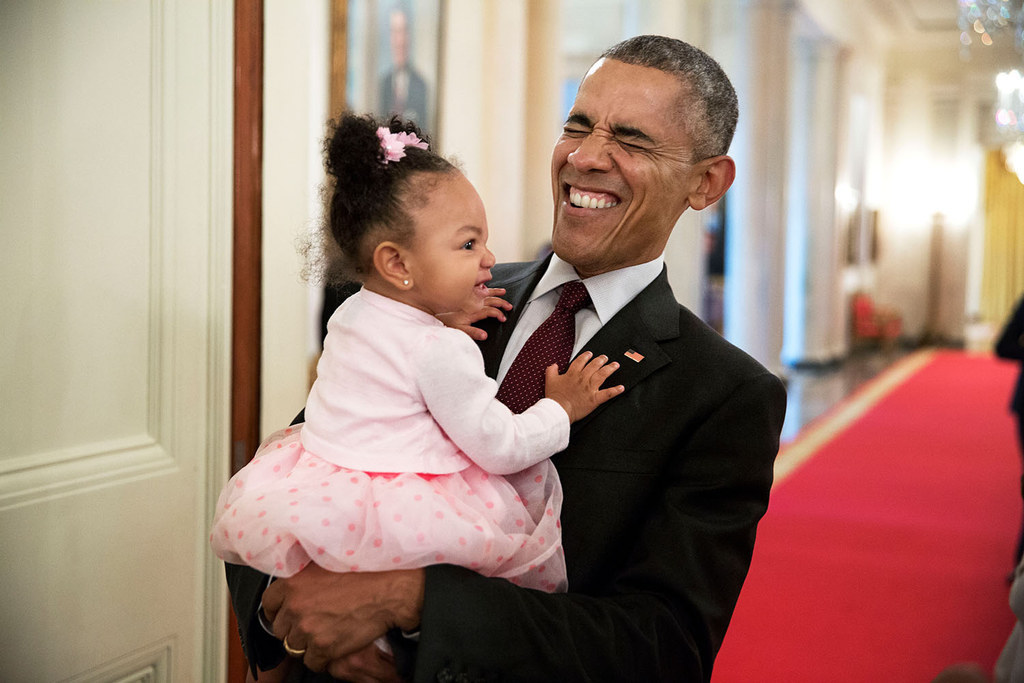 So when a kid comes along and squeezes your cheeks...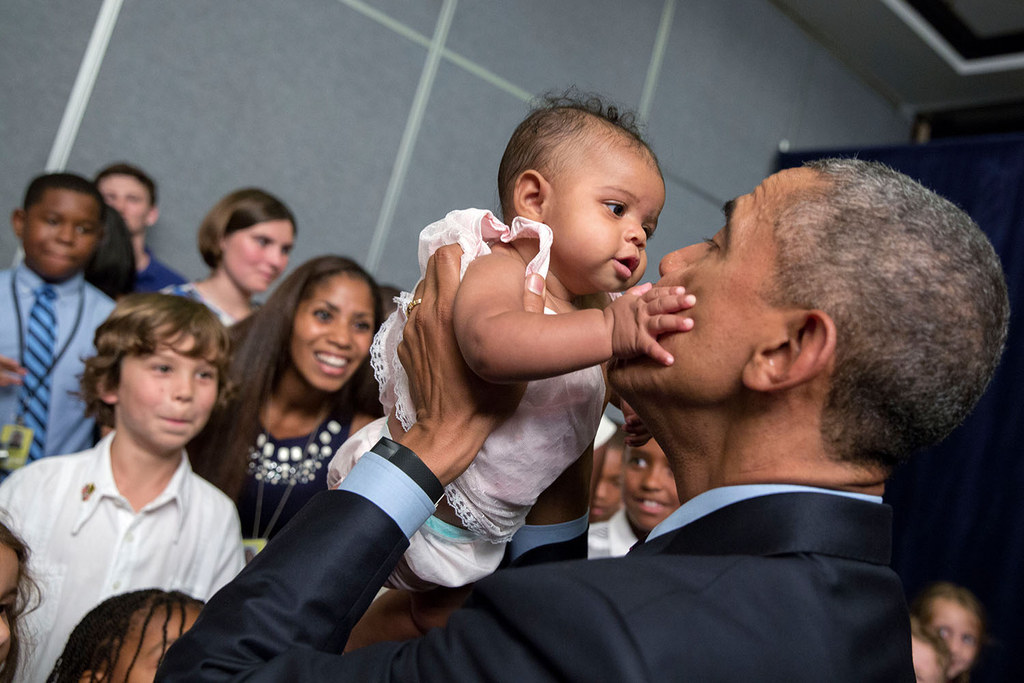 Or gives you a flower...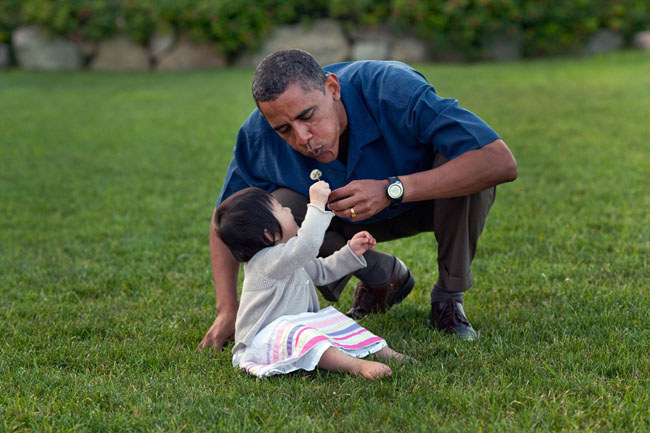 Or wants to touch your hair to see if it feels the same as his...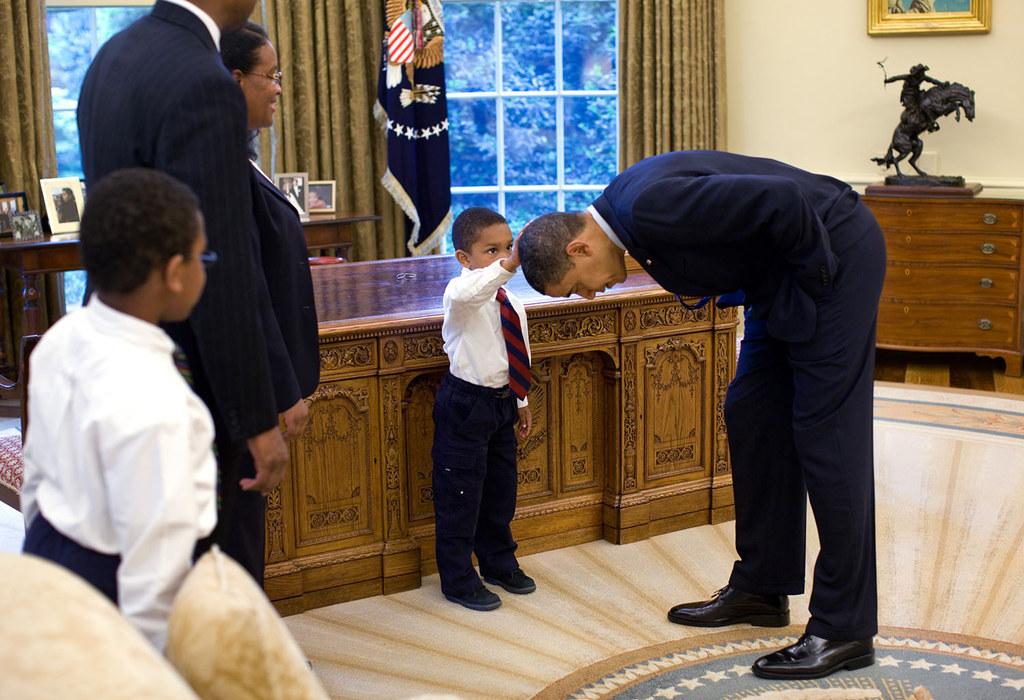 It's only natural you're going to lose your chill.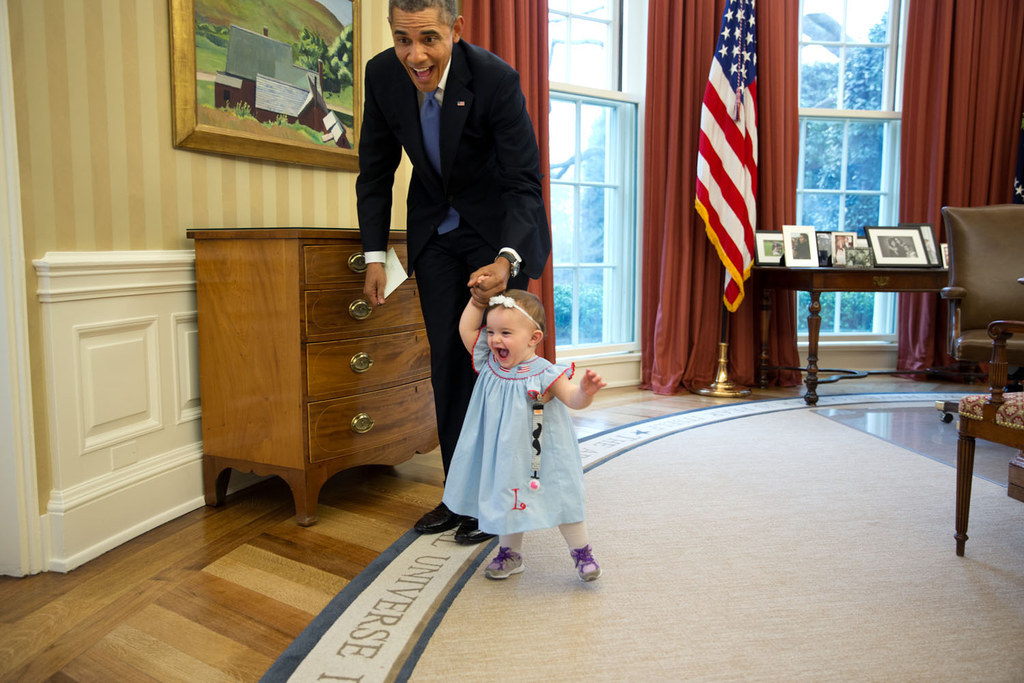 Whether he's meeting with mini-superheroes...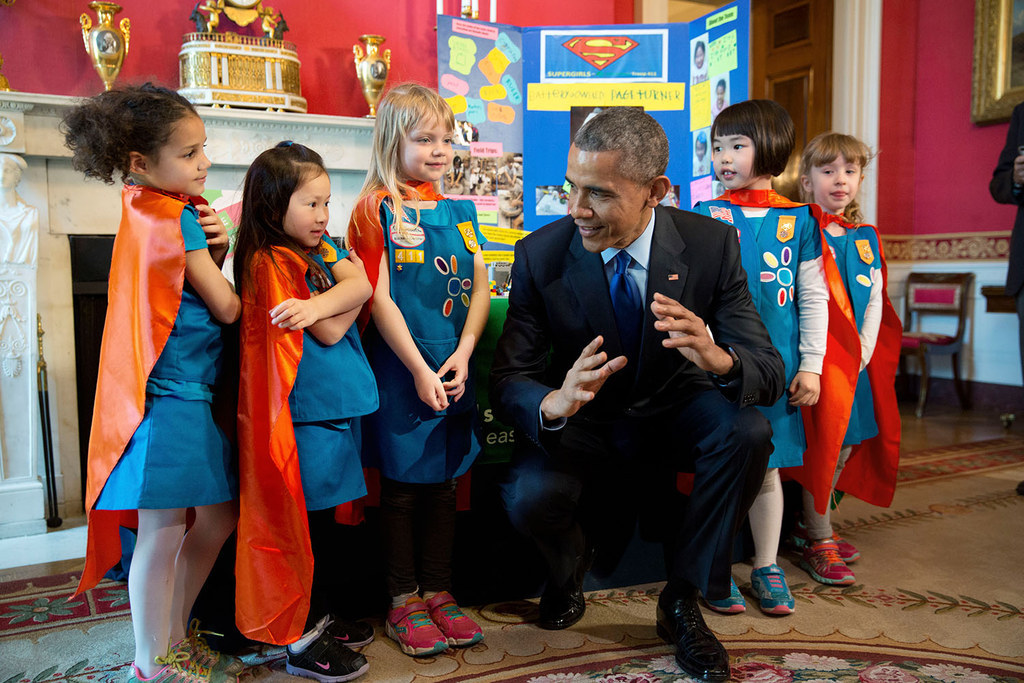 Little princesses...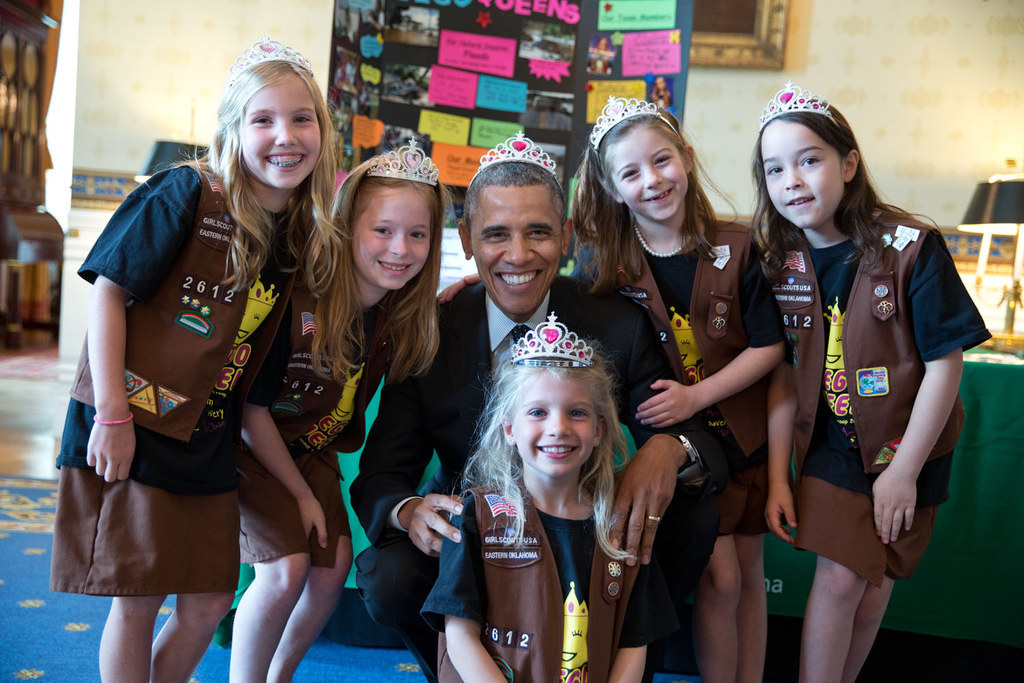 Or tiny doctors...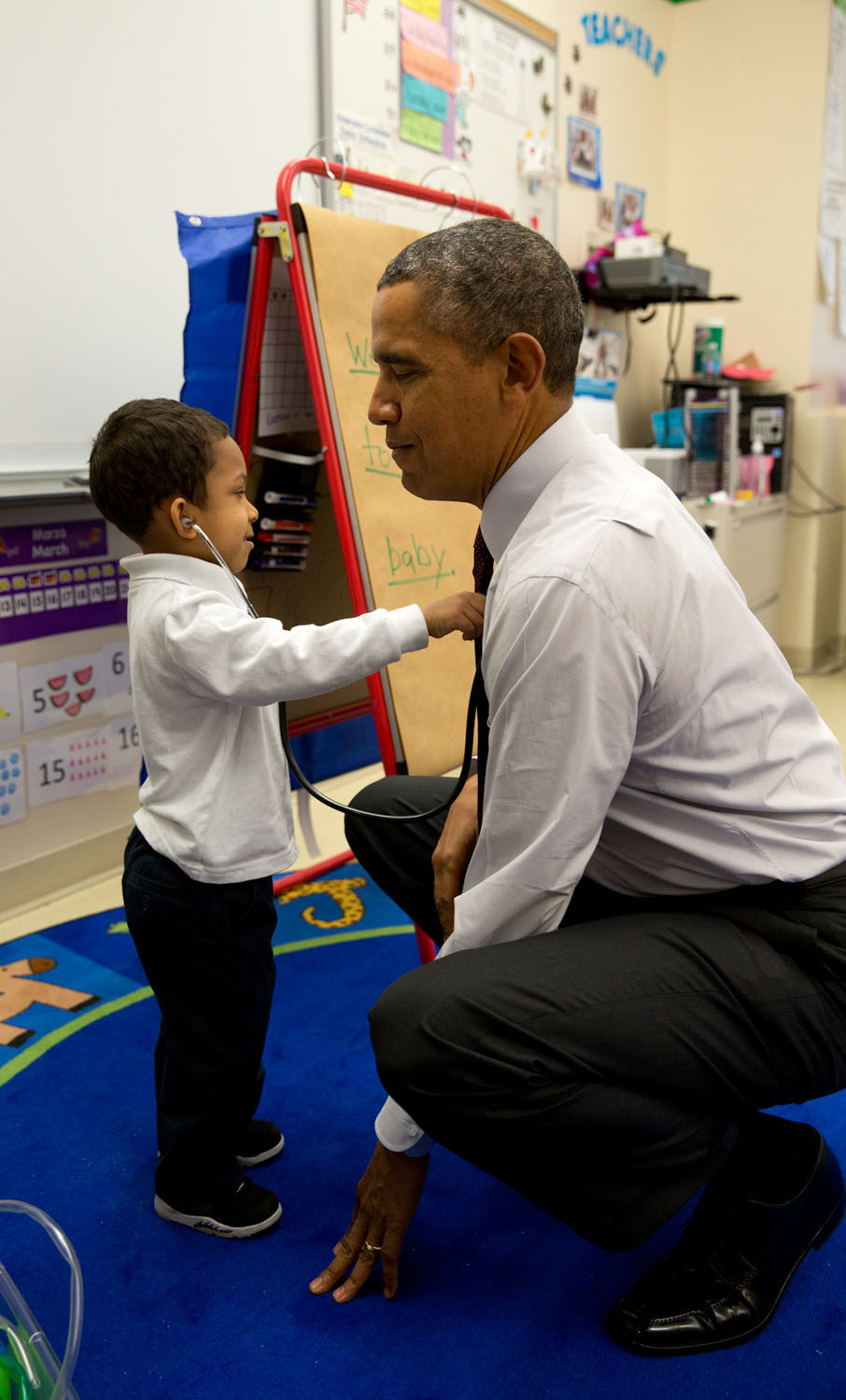 Obama can't help but get really into it.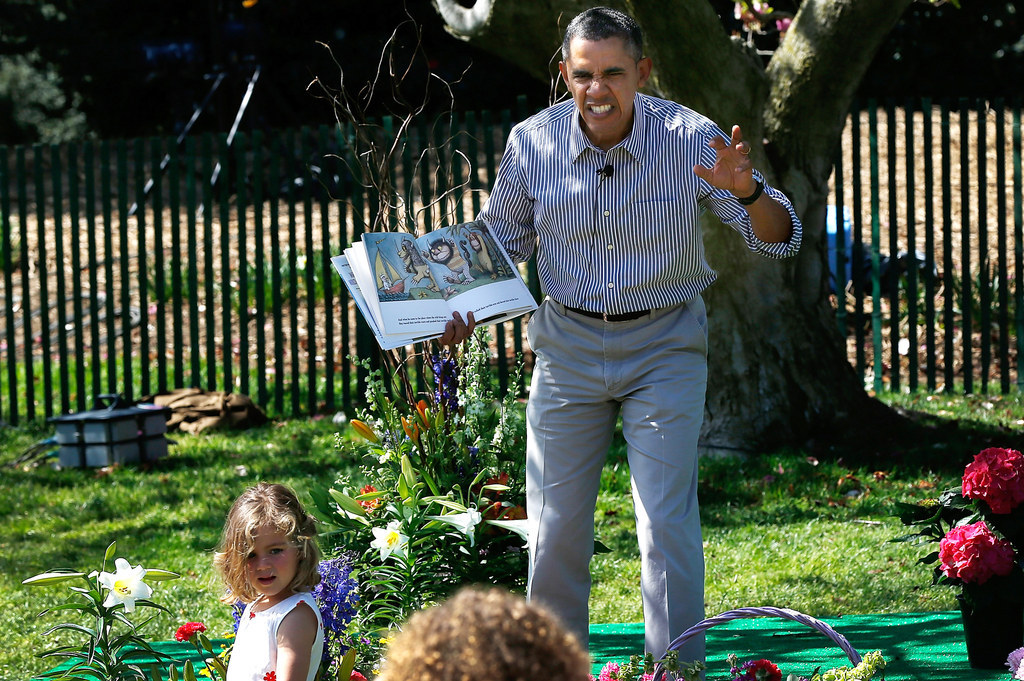 REALLY into it.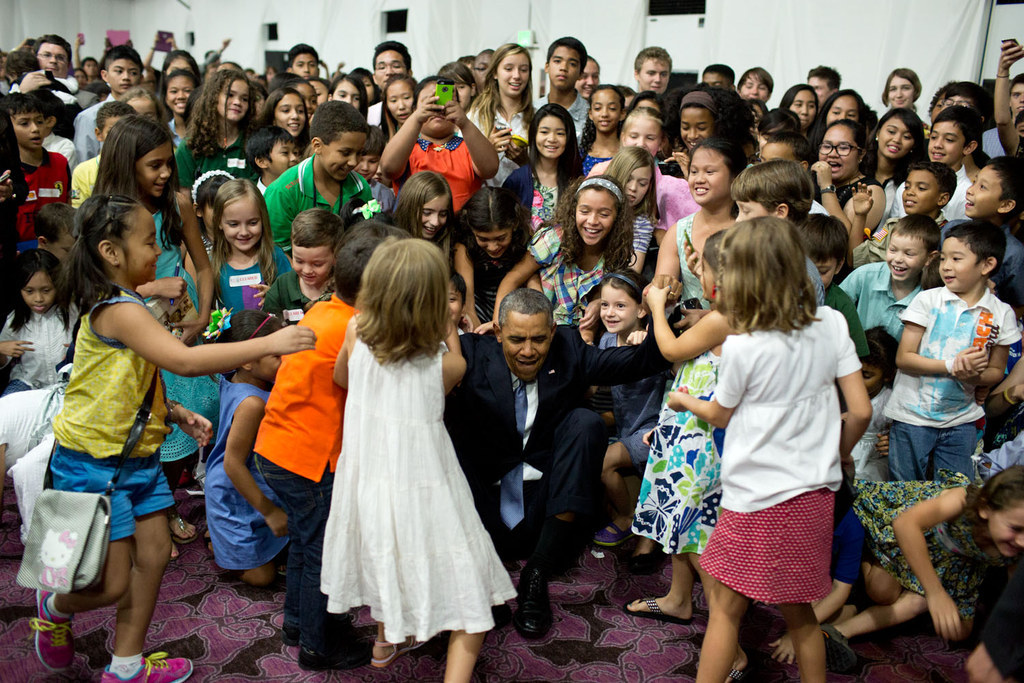 He particularly loves babies.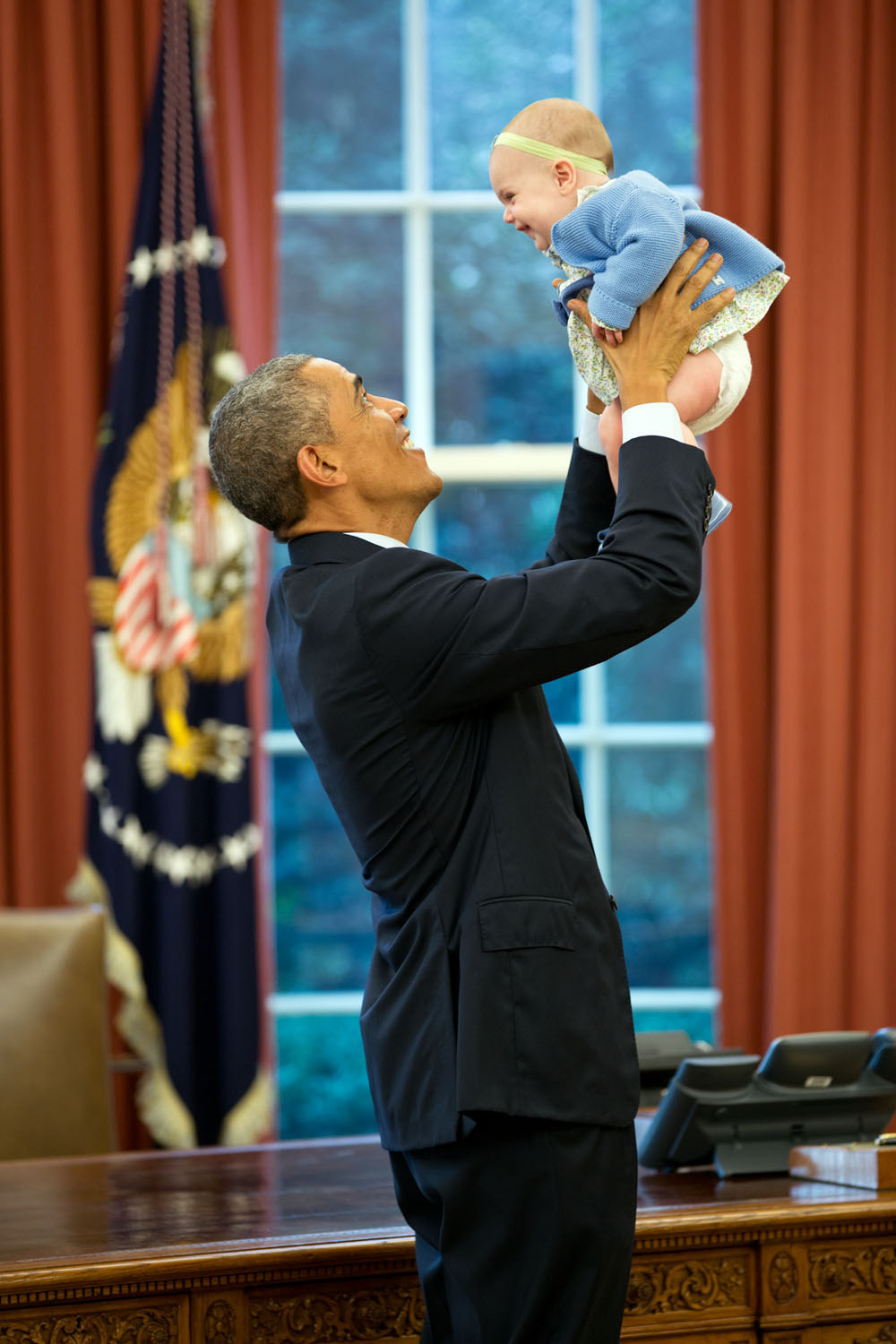 And they seem to like him too.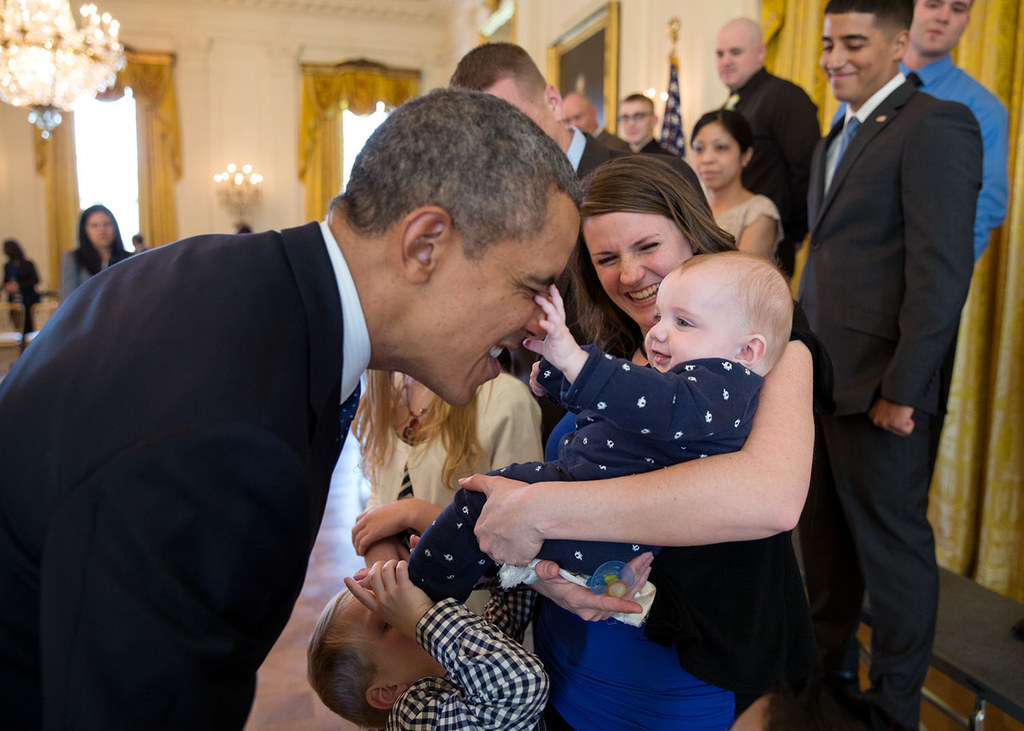 Maybe it's because of his funny faces...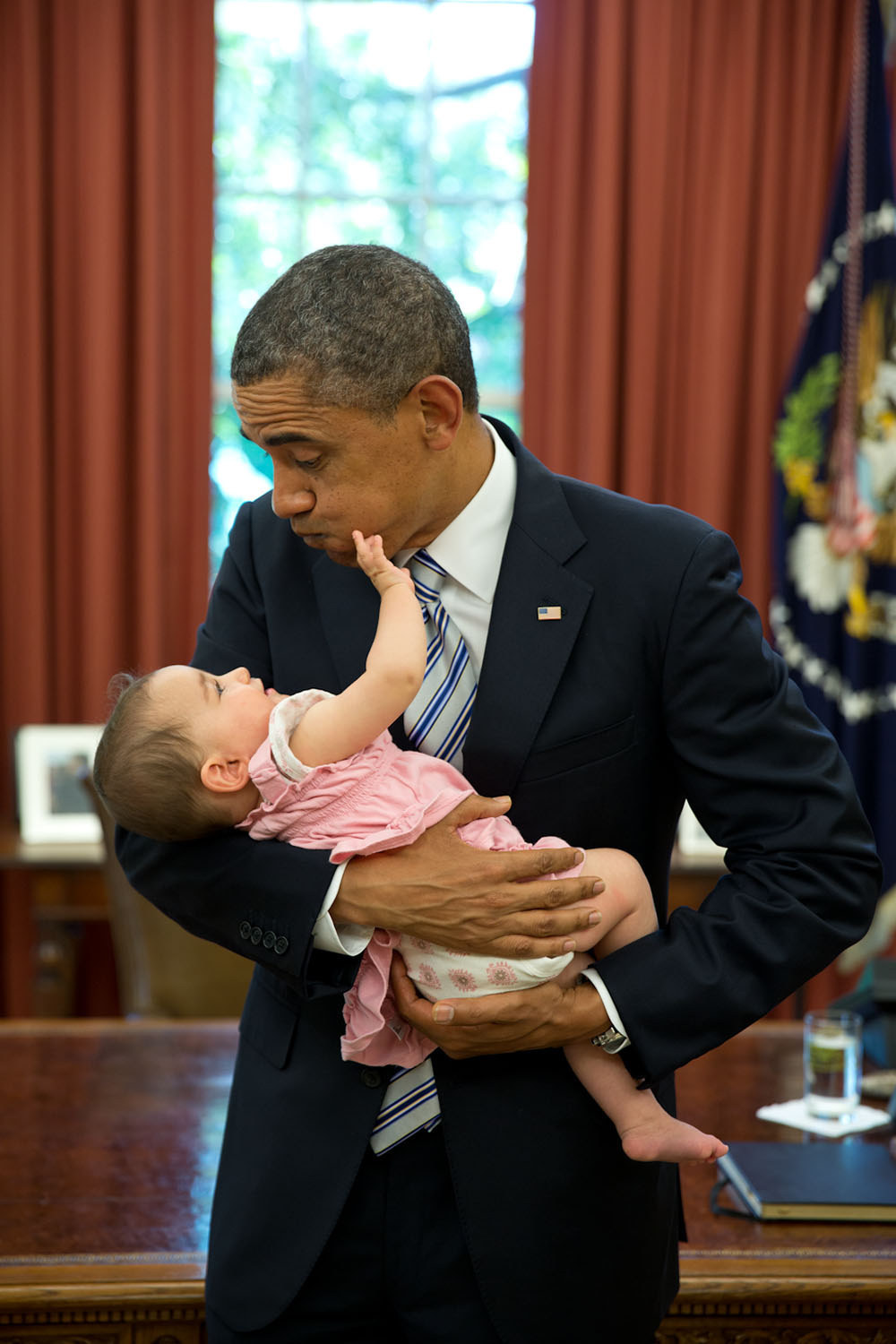 Or just his eye contact...
Or maybe he's just a big kid himself.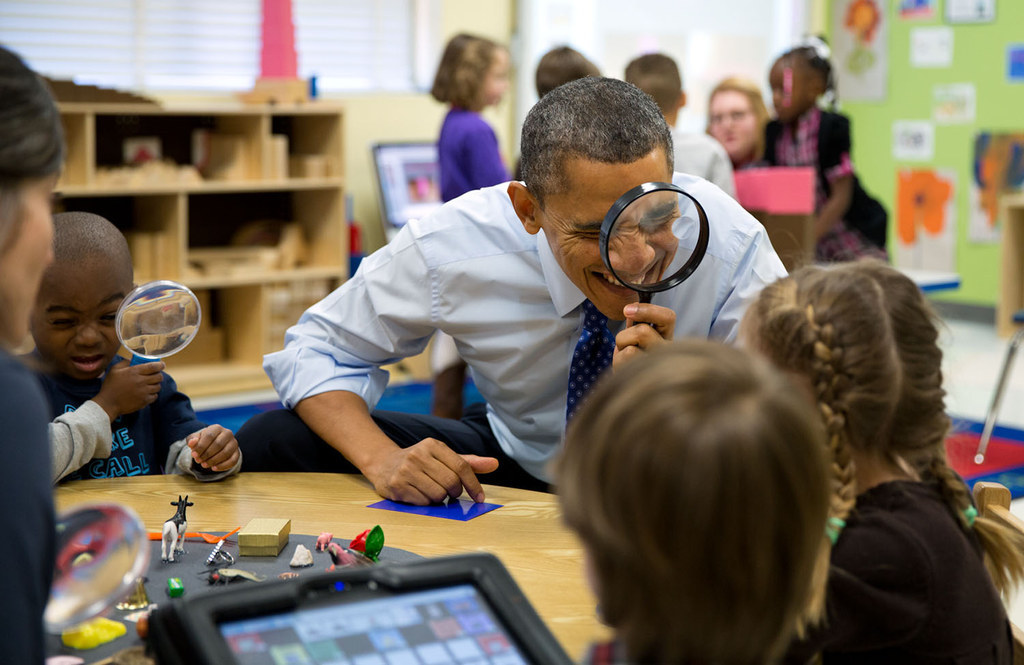 But, whether a kid is feeling happy...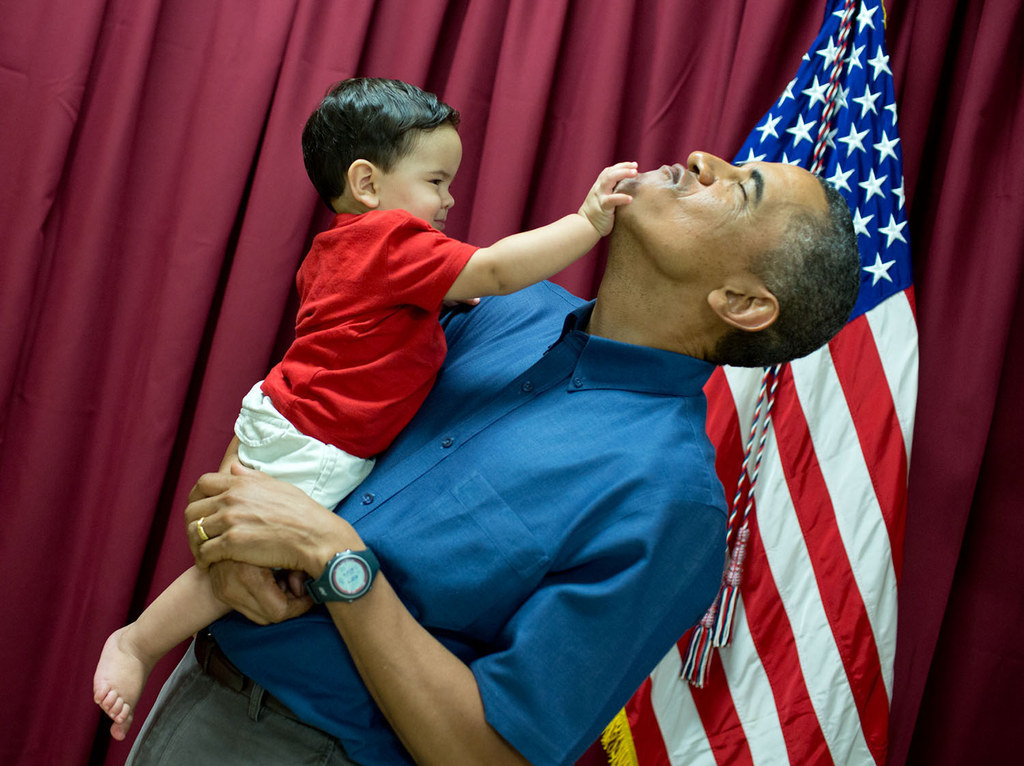 Or feeling sad...
Wants a slice of his pie...
Wants to challenge him to a running race...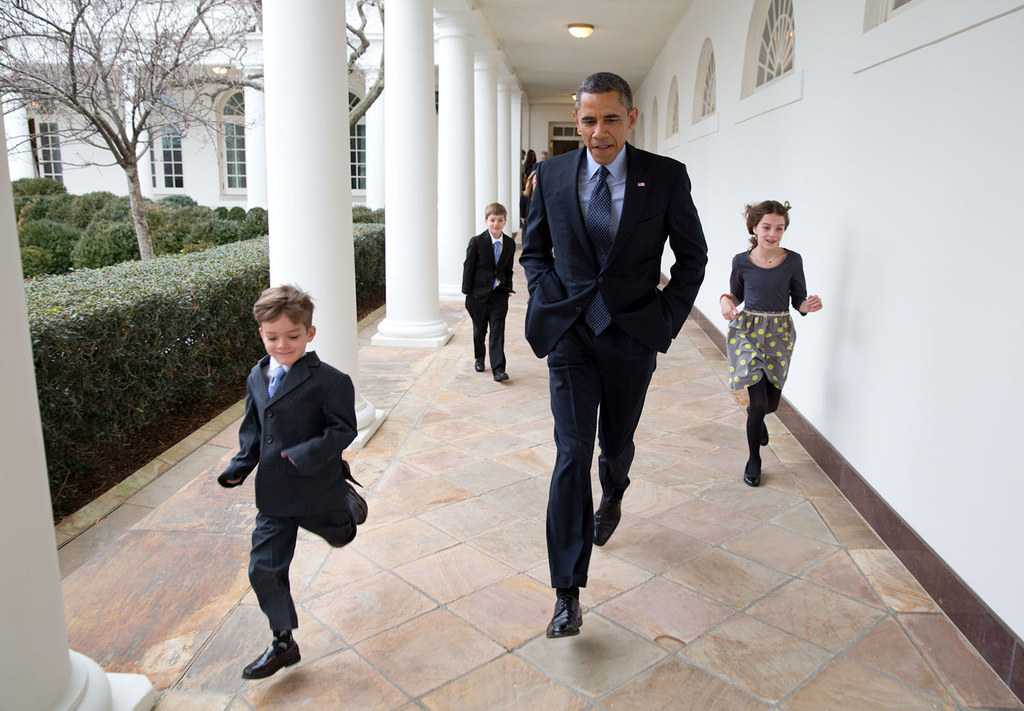 Or simply wants a handshake...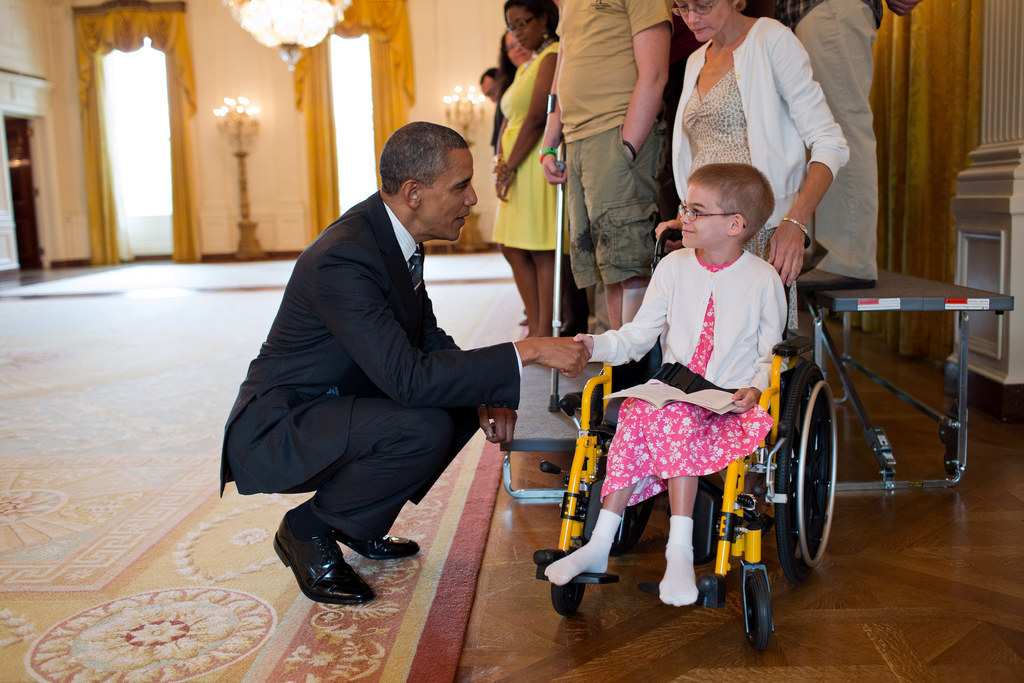 Obama's game.