This Boy Band Singer Fainted After Wearing All His Clothes On A Plane To Avoid Excess Baggage Fees
We've all considered doing this, tbh.
A Scottish boy band member collapsed from heat exhaustion during a flight after putting on 12 layers of clothing in a bid to avoid paying excess baggage fees.
James McElvar and his Rewind bandmates were flying budget airline Easyjet from London's Stansted airport to Glasgow on Wednesday when the Scottish 19-year-old came up with the sitcom-inspired idea.
In a bid to avoid paying £45, or $70, to check an extra bag, he put on four sweaters, six t-shirts, three pairs of jeans, two pairs of shorts, two jackets, and two hats, according to the BBC.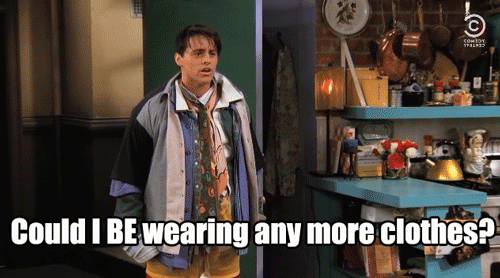 After he collapsed mid-flight and suffered a fit, he was given oxygen by flight staff before being admitted to hospital.
"I thought I was a goner and that I was having a heart attack," he told the Sun newspaper.
He said a paramedic later told him he was "lucky to be alive."
The band later tweeted that McElvar had made a full recovery.