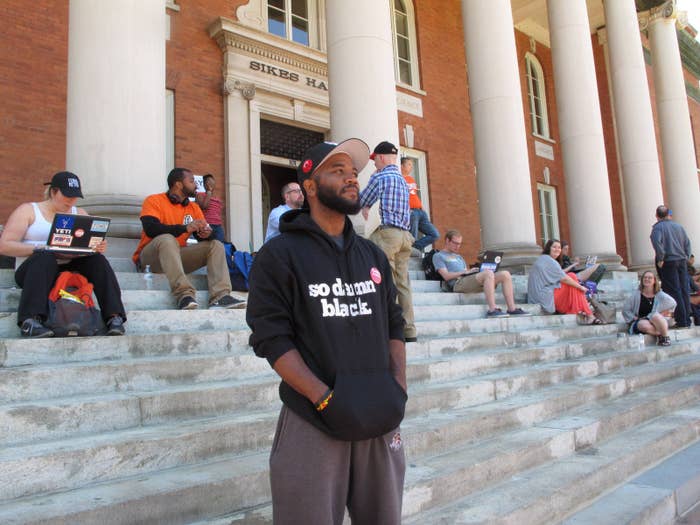 A sit-in protest by students at Clemson University, South Carolina's second largest college, entered its second week on Wednesday as demonstrators demanded the school's administration increase diversity and better combat racism on campus.
Students began the protest at the university's Sikes Hall on April 13 after bananas were found hanging from an African American banner on campus on April 11. However, one of the students, A.D. Carson, told BuzzFeed News that incident was only the latest instance of racial insensitivity on campus.
"Hope only goes so far," he said. "For the past two years, we've been having the same conversation [with university administrators], but we get to a point where that hopefulness just recedes and we just sit down until they do the job they've been asked to do."
After spending their first night sleeping in Sikes Hall, five of the protesters, including Carson, a third-year grad student, were arrested for trespassing and issued citations.
Since that incident, students have continued to occupy the hall during the daytime, while sleeping in tents outside at night.
In a state where black people make up a third of the population, just 6% of Clemson's students are black, according to the Associated Press.
Students are demanding the school do more to boost those numbers and black college faculty. The students also call for funding for organizations for underrepresented groups, Carson said.
Students have also been angered by a series of racially insensitive parties held on campus since 2007, when students wore blackface and dressed as offensive black stereotypes to a party held close to Martin Luther King Day. In December 2014, a fraternity also held a "Cripmas" party and dressed as black gang members.
Furthermore, students have long been aggrieved by the naming of the university's Tillman Hall for former South Carolina Gov. "Pitchfork" Ben Tillman, who incited a mob that killed black people in 1876.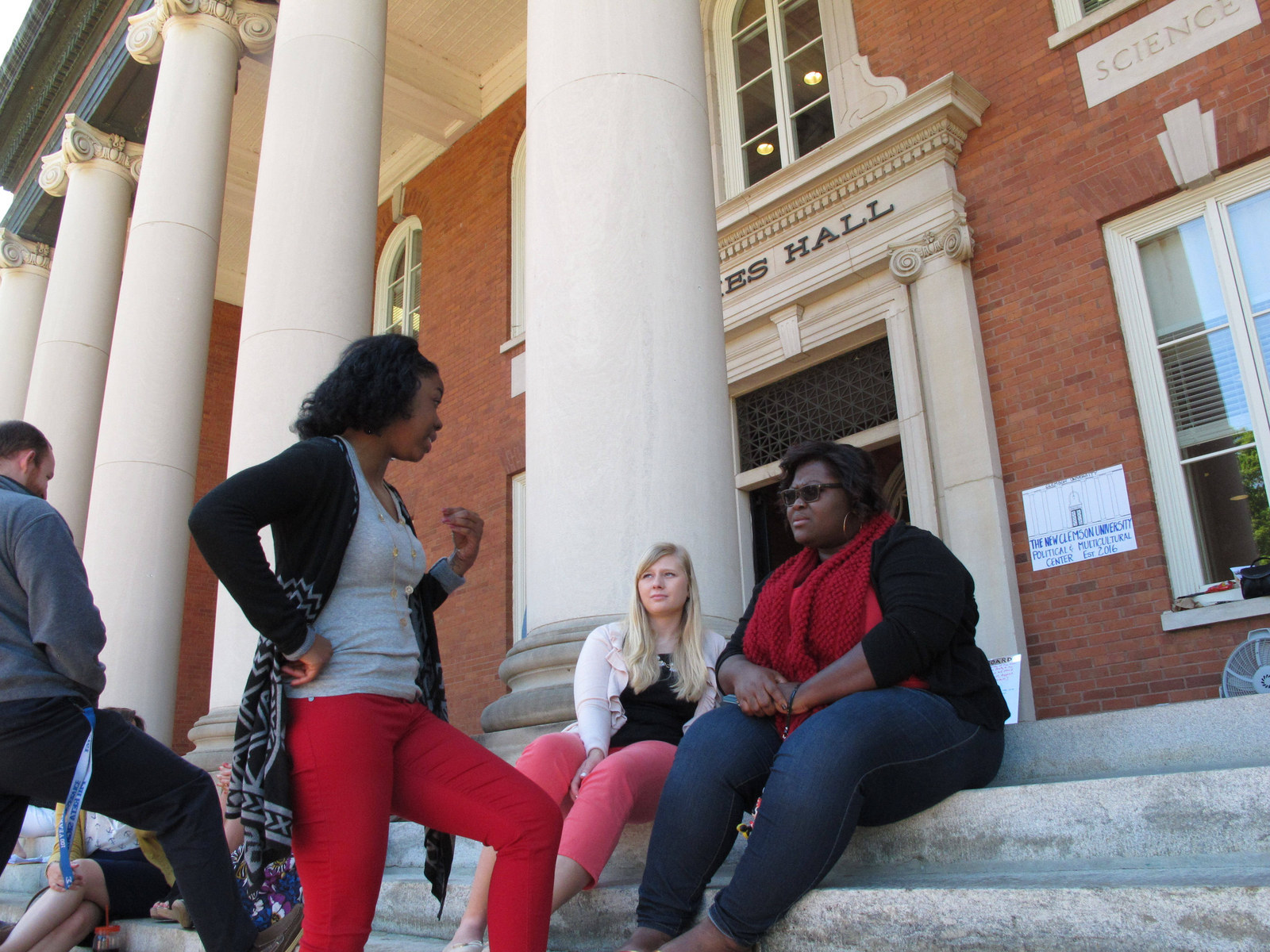 A university spokesperson did not immediately return a request for comment from BuzzFeed News, but Clemson chief of staff Max Allen told the Associated Press change is taking place on campus.
"Although progress is not being made fast enough for some, I will say progress is indeed being made," said Allen.
For example, Lee A. Gill began work Monday as the university's new chief diversity officer, tasked with implementing new diversity policies.

"The work of supporting and sustaining equity and inclusion on a college campus has truly been a calling for me," said Gill in a February press release. "It is who I am, not just what I do."

Despite Gill's appointment, though, Carson said he and his fellow students have not been pleased so far with the official response to their concerns.
Carson said the protest was aimed at building a better campus culture for all Clemson students.

"This not a protest that is against any other Clemson students but for what we know to be an inclusive campus that embraces equality across the board," he said. "It's not about black and white it's about being the family that we say our student body is."

Correction: Former South Carolina Gov. "Pitchfork" Ben Tillman, who incited a mob that killed black people in 1876. An earlier version of this post incorrectly called it a black mob.